Difference between revisions of "Alli"
Jump to navigation
Jump to search
m

Line 79:
Line 79:
 

|milk = Regular

 

|milk = Regular

 

|sugar = 2

 

|sugar = 2

 
+
 
+
 
+
 
+
 
+
 
+
 
+
 
+
 
+
 
+
 

}}

 

}}

 
 
---
Revision as of 01:13, June 9, 2020
Alli
 

| | | |
| --- | --- | --- |
|  クロコ |  크로크 |  鳄罗思 |
|  Allie |  Alli |  Codrila |
|  Ali |  Alli |  Элли |

Birthday
November 8th
Phrase
graaagh

More languages
 どすえ
 얘야
 鳄鱼皮
 鱷魚皮
 graaagh
 graaag
 lagartija
 muamú
 graaach
 graaach
 гра-а-а

Clothes
Leopard Tee[nb 1]
Saying
Think before you act.
Main Games
Other Games

Alli is a snooty, alligator villager who has appeared in nearly all of the Animal Crossing series games, except for Animal Crossing: Pocket Camp. Her name is simply a shortening of alligator, her species, and her initial phrase is the sound an alligator makes.
Characteristics
Appearance

Alli is a blue alligator with a white stomach, pink hands, and light blue spots all over her body. She has yellow eyes with dark blue eye-shadow, dark pink lipstick, and pink blush on her face. She resembles an African dwarf crocodile because of her blue scales.
Personality
Below is a brief description of the snooty personality. For more information, click here.
As a snooty villager, Alli will first appear rude and arrogant towards the player, often talking about herself and her own experiences. She may also talk about the style and appearance of other villagers, usually other female villagers such as normal, peppy, sisterly, and other snooty villagers. She will soon warm up to the player, confining in them about their own feelings but still keeping subtly rude. She will find it hard to get along with other villagers, specifically jock and lazy villagers who have conflicting lifestyles of her own. She may get on with cranky villagers, who also enjoy gossiping about the appearance and lifestyles of others. Like peppy villagers, she reads a magazine called Ms. Nintendique, an unseen magazine featuring in Animal Crossing: Wild World.
Preferences
In Wild World
Picture
The most important parts of any ensemble are the purse and shoes.
Favorite Clothing
Subtle
Fresh
Ideal Clothing for Alli – Subtle
In City Folk
Favorites
Clothing
Subtle
Fresh
Furniture Genre
Retro/Dignified
Furniture Series
Cabana
Furniture Color
Blue
Ideal Furniture for Alli – Blue Retro/Dignified
In New Leaf
Picture
Think before you act.
Biography
Siblings
Eldest triplet
Skill
Yo-Yoing
Goal
Stylist
Fear
Ghosts
Favorites
Clothing
Ornate
Sporty
Color
Blue
Coffee
Type
Mocha
Milk
Regular
Sugar
2
Ideal Gifts for Alli – Blue Ornate
In New Horizons
Ideal Gifts for Alli – Yellow / Brown Gorgeous and Elegant Items
Name
Image
Price
Available From

No results
House
In Animal Crossing and Doubutsu no Mori e+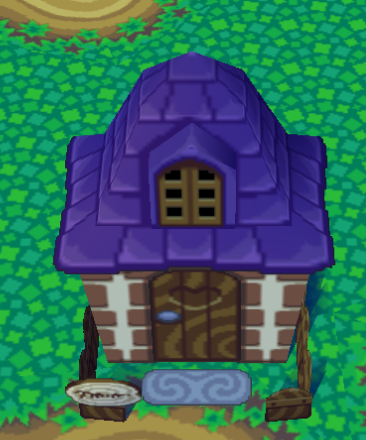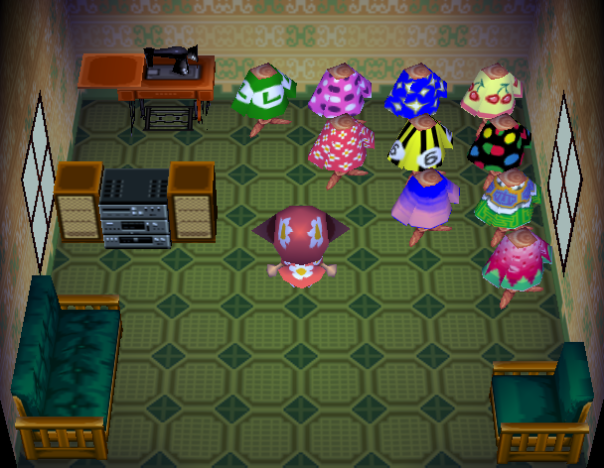 In Wild World and City Folk
In New Leaf
In New Horizons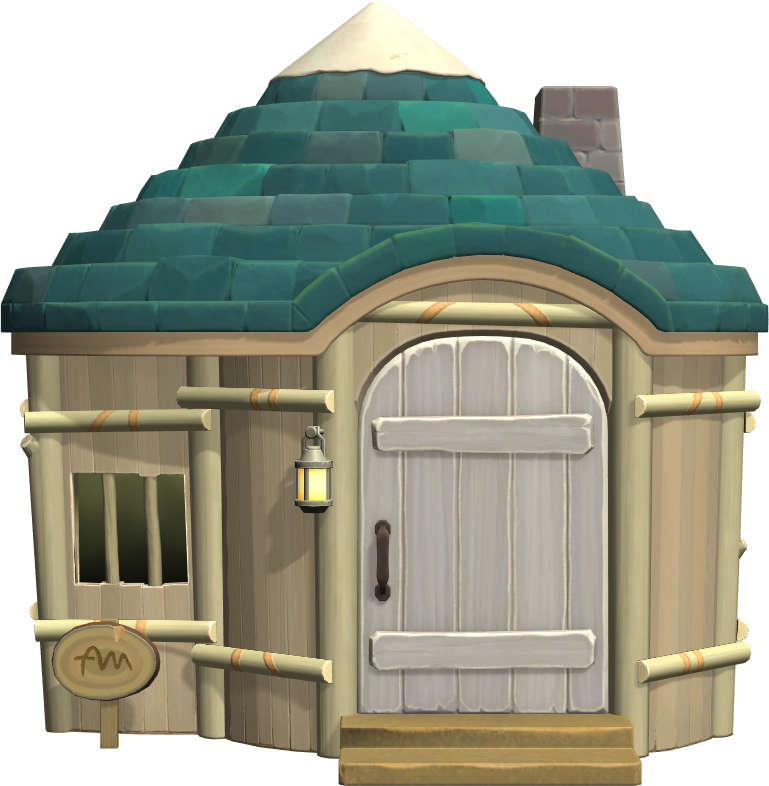 | | |
| --- | --- |
| Style: | Rattan |
| Items: | |
| Wall: |  Woodland Wall |
| Carpet: |  Rosewood Flooring |
| Music: | K.K. Soul |
Other appearances
In Happy Home Designer
Happy Home Designer House Info

Alli

| | |
| --- | --- |
| Type: | Alligator |
| Client's Vision: | A mushroom manor |
| Required Items: | - |
| Favorite Song: | K.K. Milonga |
| Favorite Saying: | Think before you act. |
Card profiles
Animal Crossing e-Reader Card
Animal Crossing-e card

Card back

#234 Alli - Series 4

Gender:
Female
Species:
Crocidile
Clothes:
leopard print
Sign:
Scorpio
Phrase:
graaagh
Password:
mG8k2FtnGI62Lq
EpzxHEws2r2NNO
Profile:

 
Alli takes her looks seriously. And even though her arms aren't long enough to reach her mouth, she asks her best friend Zoe to paint some pretty polity lips on her toothy grin every morning. Ahhh, the price of beauty and the value of friends!
Animal Crossing amiibo Card
Animal Crossing amiibo card

Card back

#036 Alli - Series 1

| | |
| --- | --- |
| Type: | Alligator |
| Star sign: | Scorpio |
| Birthday: | November 8 |
| Dice value: | 2 |
| Hand sign: | Scissors |
Gallery
Names in other languages
クロコ
Kuroko
Croco, shortening of crocodile, a species similar to alligators

---

크로크
Keurokeu
From "crocodile".

---



鳄罗思 / 鱷羅思
È Luōsī
From 鳄鱼 èyú (crocodile) and 俄罗斯 Éluósī (Russia)

---

Элли
Elli
From English name

---

Alli
Same as English name

---

Ali
Similar to English name

---

Codrila
-

---

Allie
-

---

Alli
Same as English name
Notes