Main Page
From Nookipedia, the Animal Crossing wiki
New in January

Nook Shopping events

New Year's Day
Dec 22nd — Jan 5th

Shōgatsu
Dec 22nd — Jan 5th

Nanakusa Gayu
Jan 5th — Jan 7th

Big Game Celebration
Jan 15th — Feb 15th

Lunar New Year
Jan 20th — Jan 27th

Seollal
Jan 20th — Jan 27th

Groundhog Day
Jan 25th — Feb 2nd

Setsubun
Jan 25th — Feb 3rd

Carnival of Venice
Jan 30th — Feb 21st

Critters in New Horizons
New in the northern hemisphere

No new critters this month!
New in the southern hemisphere

Latest releases
News


One million edits!
28th Nov 2022

Nookipedia has reached one million total edits! The
millionth edit
was made at 19:24 EST on November 28, 2022.


Featured fanart
Every month, Nookipedia collaborates with the community to feature a new piece of fanart.

Check back in February for the next artwork!
Community poll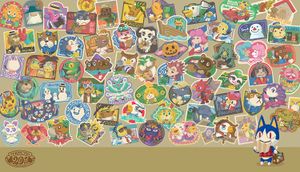 What was your first Animal Crossing game that you played?
You voted for "City Folk (Let's Go to The City)" on January 28, 2023 at 18:55. You can change your vote by clicking a different answer below.
There were 30 votes since the poll was created on 11:23, January 15, 2023.
poll-id 0E43AC996F9366B6B5DEA6904449E59E

Trivia
Did you know?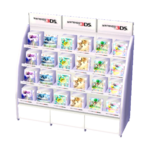 Today's birthdays
Happy birthday!
Today is Margie's birthday!
Affiliates