Marcy
From Nookipedia, the Animal Crossing wiki
Not to be confused with Marcie, another kangaroo villager.
| | | |
| --- | --- | --- |
| | Marcy |   |



Species
Personality
Gender
Kangaroo
Peppy
Female
Star sign
Cancer
Catchphrase
"young 'un"
Clothing
Snowcone Shirt
Main appearances


Other appearances

Phrase in other languages

 つきょ
 N/A
 bebè
 kerlchen

 哟
 mon bébé
 pimpollo
 N/A

 N/A
 N/A
 N/A
 N/A
Marcy is a peppy kangaroo villager in the Animal Crossing series. She appears in Doubutsu no Mori, Animal Crossing, and Doubutsu no Mori e+.
Characteristics[edit]

Appearance[edit]
Marcy has black whiskers, a black nose, and big ears with blue on the inside of them. Her eyes are big and black. Marcy appears to be wearing a red bodysuit that starts on the back of her neck. She has white feet tips and has purple hand-tips.
Personality[edit]
Below is a brief description of the peppy personality. For more information, click here.
Marcy is a peppy villager, meaning that she will be very friendly and excitable, always acting very happy to see the player, and will often use words like "SOOO" and "Totally!" in conversation. She will not get along with snooty or cranky personalities very well.
Villager information[edit]
In Animal Crossing[edit]
In Animal Crossing, Marcy cannot be one of the starting villagers in the player's town.
In Animal Crossing[edit]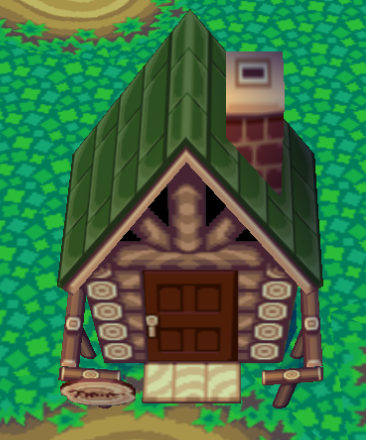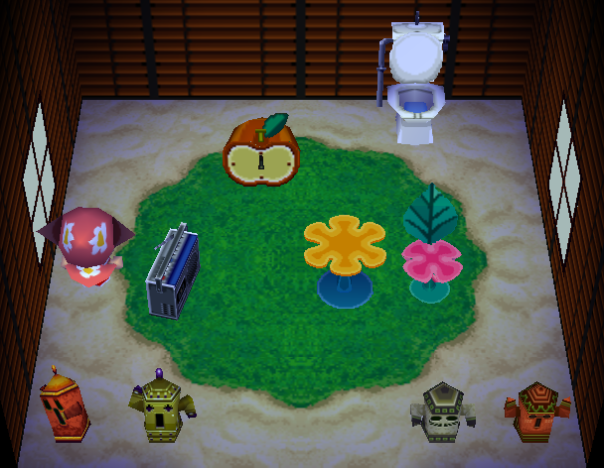 Card profiles[edit]
Animal Crossing e-Reader card[edit]
#112 Marcy - Series 2
Gender:
Female
Sign:
Cancer
Clothes:
Snowcone Shirt
Petphrase:
young'un
Profile:
"Do your homework!" "Go put on a sweater!" "Your pouch is a mess! Clean it up!" Marcy is the strictest mother around, and everybody knows it. It must be hard to be stuck in her pouch like that.
Password:
6&7umWmvi#2cqw
QMMFcEa2wgwOvO
Gallery[edit]
Names in other languages[edit]
モジモジ
Mojimoji
Hesitantly

---

珠珠 (iQue)
Zhū zhū
Beads

---

Marie
-

---

Marsu
Similar to the English name

---

Marcia
Similar to the English name

---

Marzia
Similar to the English name
See also[edit]