User:Leem01/Tutorial
From Nookipedia, the Animal Crossing wiki
Tutorial
Tutorial
Welcome to Nookipedia Exploring Editing YouTube Tutorial
Welcome to
Nookipedia
! Nookipedia is the largest independent
Animal Crossing
series
wiki on the Internet with 16,693 articles. It is a member of the
Nintendo Independent Wiki Alliance
, a collaboration of independent Nintendo-oriented wikis. This tutorial aims to get you familiar with the wiki, exploring, editing and even making complex templates. When you are ready to proceed, click on the tab that says
Exploring
Nookipedia
is split up into many different pages, like an encyclopaedia. Every page is about a different thing. Some pages are
categorised
. This means that they are grouped with other articles relating to it, much like sections in an encyclopaedia. You can search for an article in the search box. In a new window or tab, try searching for
Tom Nook
.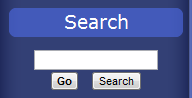 .
Tom Nook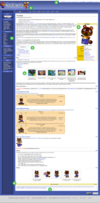 Now let's walk through the page.
1. Nookipedia Logo
This image (that changes with the skin of the wiki (appearance)) is the easiest way to get back to the main page.
2. User Bar
The userbar displays your IP (if you are not logged in) or your username as well as your talk page (contact page) and other features as well as a logout button.
4. Infobox
===6. Categories===
This YouTube tutorial is a video so it may be easier for you to follow. If you notice any errors or want to make a suggestion, please post on the talk page of this article (Help:Tutorial).
A test video as we don't have a real thing yet.