Nookipedia:Cross-Wiki Weekend
Jump to navigation
Jump to search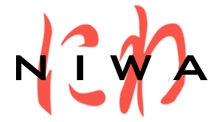 The Cross-Wiki Weekend is an annual event hosted by NIWA celebrating Nintendo's birthday on September 23rd. From September 18th - 21st, everyone is invited to constructively edit NIWA wikis that they have never (or infrequently) edited before. Whether it's adding some new content, uploading an image, or adding a reference, we want you to take your experience and love for Nintendo to a new wiki. At the end of the event, one random participant will win a $20 Nintendo eShop Gift Card! At the end of the event, submit your contributions using the button at the bottom of this page.
Nookipedia will be participating in the event, and some examples of work that needs to be done around the site are presented below. Experienced wiki editors may want to check Nookipedia:Maintenance for a full breakdown of all ongoing wiki maintenance projects.
Feel free to post any questions on the community fountain or on Discord in one of the #wiki channels.
NIWA Staff: Staff members from other NIWA wikis who have a Discord account may contact an Administrator, Bureaucrat, or Director via DM to request autopatrolled rights.
To-do list
[
edit
]
Add missing info to pages
[
edit
]
The following pages are missing bug info:
Convert bug descriptions over to new template
[
edit
]
The following pages have a template requiring conversion:
Expand content
[
edit
]
Work on images
[
edit
]
More tasks
[
edit
]
See also
[
edit
]