Template:Main Page/Trivia
Jump to navigation
Jump to search
Did you know?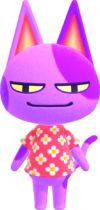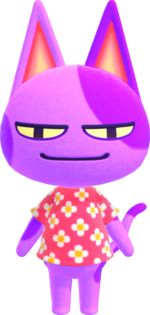 Bob (pictured) was the first villager created, according to the series creator Hisashi Nogami, and his January 1 birthday came as a result of that.
The Animal Crossing series was originally developed as an asynchronous multiplayer role-playing game (RPG) but the town life aspect was found to be more compelling.
Billy's house in Animal Crossing has five toilets in it.
In New Horizons, each variation of Mom's Plushie has its own name: Bedford, Puppers, Pippa, Gertie, Roary, and Dot.