User talk:SnorlaxMonster
From Nookipedia, the Animal Crossing wiki
Welcome to Nookipedia, SnorlaxMonster!

We're glad you've taken the step to create an account and edit our wiki! With an account you'll now be able to easily edit pages, participate in discussions, watch pages, track your edits, and have access to additional editing tools. You can also create and edit your own user page.

If you intend to continue editing, here are some things to keep in mind:

Read our wiki's general use and editing, and privacy policies.
Preview your changes before saving them to avoid the need for making corrections afterwards.
Use talk pages to resolve editing disputes instead of undoing or reinstating changes repeatedly without discussion.
Sign all talk page posts with four tildes (~~~~). This code will automatically leave your name and a timestamp.

You can find editing tutorials and further information about our policies on the help pages.

Where to start?
Check out the The Roost for the latest discussions, or consult the to-do list on the Main Page to see tasks that need to be worked on.
Questions?
Feel free to ask a member of staff directly, post your question on the The Roost talk page, or ask about it on our Discord server. We're always happy to help!
Thank you for your contributions, and have a great time! -- Nookipedia Staff
Welcome to Nookipedia, SnorlaxMonster!

We're glad you've taken the step to create an account and edit our wiki! With an account you'll now be able to easily edit pages, participate in discussions, watch pages, track your edits, and have access to additional editing tools. You can also create and edit your own user page.

If you intend to continue editing, here are some things to keep in mind:

Read our wiki's general use and editing, and privacy policies.
Preview your changes before saving them to avoid the need for making corrections afterwards.
Use talk pages to resolve editing disputes instead of undoing or reinstating changes repeatedly without discussion.
Sign all talk page posts with four tildes (~~~~). This code will automatically leave your name and a timestamp.

You can find editing tutorials and further information about our policies on the help pages.

Where to start?
Check out the The Roost for the latest discussions, or consult the to-do list on the Main Page to see tasks that need to be worked on.
Questions?
Feel free to ask a member of staff directly, post your question on the The Roost talk page, or ask about it on our Discord server. We're always happy to help!
Thank you for your contributions, and have a great time! -- Nookipedia Staff
Re: Categories
[
edit
]
Sorry about that. I know I wasn't clear, but it's hard to include it all in reversion notes. Some of the categories you were attempting to create already exist under other names. (ie: Villagers already exists as Characters) We're not strict about any of this, and I definitely don't mind you creating new categories. In fact, I'm glad that you're helping us with uncategorized pages.
If you feel that 'Villagers' is a better title, than feel free to move the 'Characters' category to reflect that change. It's just much more efficient to do it that way. I also think that the addition of a Miscellaneous category would be useful considering the number of objects in the Animal Crossing Series that do not fit anywhere else.
If you create a new main category, you can always send me a message and I'll add it to the main page and sidebar. Thanks again for your help! :) --Jake 23:02, 27 October 2010 (EDT)
I really don't like the Miscellaneous category. You aren't categorizing anything. Almost always you will be able to find something else that has something in common with it and categorize them together. For example, if an article titled "Time" exists and you are stuck on where to put it, make the category "Game mechanics", and it will be easy to find other things that go there. Also, pages shouldn't be exclusively in the stub category. All of your categories should be categorized as well. There would be one top-level category that is uncategorized. I think characters is better than villagers. --SnorlaxMonster 23:15, 27 October 2010 (EDT)

Very well then. If you can think of a way to categorize everything in a way that makes sense, then of course I'm in full support. A miscellaneous category is not always helpful to the user, after all. --Jake 15:24, 28 October 2010 (EDT)
Logo Change
[
edit
]
Hey SnorlaxMonster! By request of some NIWA members and also out of my own opinion, we have decided to change the logo that appears on other sites. NIWA will be updating the logo on the main page as soon as possible. I know that you're an admin on Bulbapedia, so I was wondering if you could do us a favor and re-upload this file to reflect the new logo? Also, I belive the bulbapedia:MediaWiki:Sitenotice still needs to be changed to reflect our wiki being added.
Thanks for your help with both this and around the wiki. We appreciate it very much! --Jake 14:37, 20 November 2010 (EST)
OK, I've uploaded the new logo, but anyone with an account can upload images, and I'm not an admin at Bulbagarden Archives (the image repository for Bulbapedia). Also, the link you gave me was identified as malicious, so I just viewed the page source and found the location of the image from there. As for the sitenotice, I'm only a Junior Admin, and I can't edit anything in the MediaWiki namespace, but I've passed the message on. --SnorlaxMonster 03:21, 22 November 2010 (EST)

Thanks a lot Snorlax! There's been some talk over at the staff forums about making you a patroller. You've made a number of great edits, and I feel that you would be a great addition to our small patrolling team. You have experience as a Jr. Administrator at a much larger wiki, so surely you are already very familiar with MediaWiki and using [[Special:Patrol]]. Would you be interested in the position? --

Ja

ke

15:15, 22 November 2010 (EST)

Wow, thanks. I would happily be a patroller. I actually haven't done much patrolling at Bulbapedia because things aren't usually patrolled, but I do understand the concept and have the ability to do it at Bulbapedia. I would mainly be able to help with wiki tasks, not information tasks, because the only AC game I own is Let's Go to the City, which I rarely play. Also, I believe that you won't be getting a header notice a Bulbapedia because it is focused on the new English names of things being released. --SnorlaxMonster 08:46, 23 November 2010 (EST)

Yeah, I kinda assumed that. I understand that Pokemon news should take priority, so I'm not displeased. I've added you to the patrolling team. Your edits are now autopatrolled, and you have the ability to patrol pages both through Special:Patrol and the standard reversion system. Though optional, you can also create an account on the forums if you wish to participate in staff discussions.

Welcome to the team! I look forward to working with you! :) --

Ja

ke

15:26, 23 November 2010 (EST)
Welcome back!
[
edit
]
Hey Snorlax - welcome back, even if it's just for a little while :) Nice to see you again. I've re-granted you the Patroller tools, which I'm sure you'l find useful in one way or another. Thanks for the help, ~SuperHamster Talk 10:37, 25 June 2013 (EDT)
Alright, thanks. I was really just going to move a template from Zelda Wiki that XXSuperXXNintendoXx requested someone make here, and noticed a bunch of templates and categories needed categorizing. I don't really intended to hang around, but I might finish giving all templates and categories categories. --SnorlaxMonster 10:55, 25 June 2013 (EDT)
Invitation to Summer of Edits 2021
[
edit
]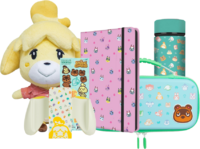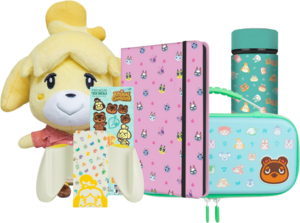 Hello SnorlaxMonster! I'd like to invite you to participate in Nookipedia's Summer of Edits 2021, an editing driving running from June 20 through August 31. All editors, new and old, are invited to contribute to the wiki and submit their edits for a chance to receive some great Animal Crossing and Nookipedia merch. It's easy to get started - and all participants will receive a Nookipedia sticker!
If you're interested, please review the event page to see the rules, list of rewards, how to submit your contributions, and a list of things to edit. If you have questions, you may add them to the event talk page, or join our Discord server. Thank you!