Main Page
From Nookipedia, the Animal Crossing wiki
New in March
This month's events
In New Horizons

First month of spring


(northern hemisphere)

First month of fall


(southern hemisphere)

Nook Shopping events

Hinamatsuri
Feb 22nd — Mar 3rd

π Day
Mar 1st — Mar 14th

Shamrock Day
Mar 1st — Mar 14th

April Fools' Day
Mar 26th — Apr 1st

Critters in New Horizons
New in the northern hemisphere

New in the southern hemisphere

Latest releases
News
The Spanish Animal Crossing wiki has gone independent!
7th Mar 2023

Animal Crossing Enciclopedia
, the Spanish-language
Animal Crossing
wiki, has recently gained independence! Originally founded on Wikia in 2008, the wiki is now hosted at
animalcrossing.wikidex.net
. Nookipedia will be working with the Animal Crossing Enciclopedia to provide interlanguage links to each other's articles.
Get magical into Kovopedia, NIWA's newest member!
2nd Mar 2023



One million edits!
28th Nov 2022

Nookipedia has reached one million total edits! The
millionth edit
was made at 19:24 EST on November 28, 2022.
Featured fanart
Every month, Nookipedia collaborates with the community to feature a new piece of fanart.

Check back in April for the next artwork!
Community poll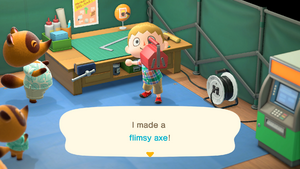 What is your opinion of tools durability in New Horizons?
You voted for "I don't mind it but I think some tools should be unbreakable, such as golden tools." on March 25, 2023 at 15:05. You can change your vote by clicking a different answer below.
There were 32 votes since the poll was created on 17:40, March 2, 2023.
poll-id F96F8D8F8DB9C0477DF0D22FD4806C60

Trivia
Did you know?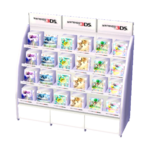 Affiliates