Main Page
Jump to navigation
Jump to search
The Kiddie series in Animal Crossing series consists of eleven furniture items, plus matching wallpaper and flooring. In Animal Crossing: New Leaf, the Kiddie Wall Clock was added. They are very colorful, with red, blue, yellow, and green sections on each piece; the Japanese name is Colorful Series. There is also a matching shirt, as modeled by Daisy.

Hugh has many items from this series in his house, including the spotlight item, Kiddie Stereo. Bob has a complete kiddie series at his house. (Read More)












Every two weeks, Nookipedia collaborates with the community to feature a new piece of fanart.
Check back on June 15 for the next artwork!




Click here

for a list of previously featured fanart.







Did you know?






10th May, 2020

23rd April, 2020

8th April, 2020

23rd March, 2020

20th March, 2020

Visit the news archive for old stories.




It's 1:05 AM (EDT)
the following critters are out and about in New Leaf...

Bugs out right now

= Also found on island     = Island exclusive bug




Fish out right now

Name
Image
Price
Location
Dace
200
In river
Koi
4,000
In river
Freshwater Goby
800
In river
Catfish
300
In river pool
Eel
2,000
In river
Angelfish
3,000
In river
Piranha
2,500
In river
Arowana
10,000
In river
Gar
6,000
In river pool
Saddled Bichir
4,000
In river
Coelacanth
15,000
In ocean

1

Killifish
300
In pond
Crawfish
200
In pond
Tadpole
100
In pond
Frog
120
In pond
Sea Horse
1,100
In ocean
Clownfish
650
In ocean
Surgeonfish
1,000
In ocean
Butterfly Fish
1,000
In ocean
Zebra Turkeyfish
400
In ocean
Barred Knifejaw
5,000
In ocean
Squid
400
In ocean
Crucian Carp
120
In river
Barbel Steed
200
In river
Carp
300
In river
Goldfish
1,300
In river
Black Bass
300
In river
Horse Mackerel
150
In ocean
Sea Bass
200
In ocean
Red Snapper
3,000
In ocean
Olive Flounder
800
In ocean
Ribbon Eel
600
In ocean
Giant Trevally
4,500
In ocean
Whale Shark
13,000
In ocean

= Also found on island     = Island exclusive fish




Deep sea creatures out right now

= Also found on island     = Island exclusive creature




The Kiddie series in Animal Crossing series consists of eleven furniture items, plus matching wallpaper and flooring. In Animal Crossing: New Leaf, the Kiddie Wall Clock was added. They are very colorful, with red, blue, yellow, and green sections on each piece; the Japanese name is Colorful Series. There is also a matching shirt, as modeled by Daisy.
Hugh has many items from this series in his house, including the spotlight item, Kiddie Stereo. Bob has a complete kiddie series at his house. (Read More)

10th May, 2020

23rd April, 2020

8th April, 2020

23rd March, 2020

20th March, 2020
Visit the news archive for old stories.
It's 1:05 AM (EDT)
the following critters are out and about...
Bugs out right now

= Also found on island    
= Island exclusive bug
Fish out right now
Name
Image
Price
Location
Dace
200
In river
Koi
4,000
In river
Freshwater Goby
800
In river
Catfish
300
In river pool
Eel
2,000
In river
Angelfish
3,000
In river
Piranha
2,500
In river
Arowana
10,000
In river
Gar
6,000
In river pool
Saddled Bichir
4,000
In river
Coelacanth
15,000
In ocean

1

Killifish
300
In pond
Crawfish
200
In pond
Tadpole
100
In pond
Frog
120
In pond
Sea Horse
1,100
In ocean
Clownfish
650
In ocean
Surgeonfish
1,000
In ocean
Butterfly Fish
1,000
In ocean
Zebra Turkeyfish
400
In ocean
Barred Knifejaw
5,000
In ocean
Squid
400
In ocean
Crucian Carp
120
In river
Barbel Steed
200
In river
Carp
300
In river
Goldfish
1,300
In river
Black Bass
300
In river
Horse Mackerel
150
In ocean
Sea Bass
200
In ocean
Red Snapper
3,000
In ocean
Olive Flounder
800
In ocean
Ribbon Eel
600
In ocean
Giant Trevally
4,500
In ocean
Whale Shark
13,000
In ocean

= Also found on island    
= Island exclusive fish
Deep sea creatures out right now

= Also found on island    
= Island exclusive creature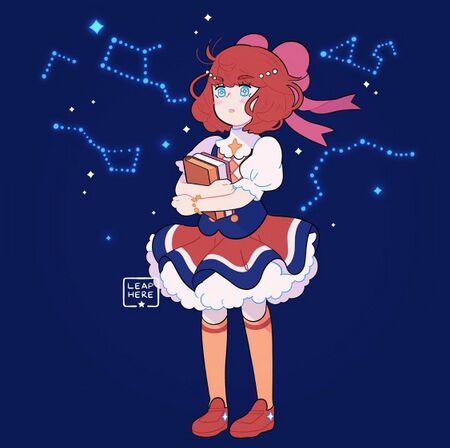 Every two weeks, Nookipedia collaborates with the community to feature a new piece of fanart.
Check back on June 15 for the next artwork!
Click here
for a list of previously featured fanart.

Did you know?