Main Page
From Nookipedia, the Animal Crossing wiki
New in November
This month's events
In New Horizons
1st–30th
Mushroom season


(northern hemisphere)
16th–25th
Maple leaf season


(northern hemisphere)

Nook Shopping events

Day of the Dead
Oct 25th — Nov 3rd

Lantern Festival
Nov 1st — Nov 11th

Shichi-Go-San
Nov 11th — Nov 20th

Critters in New Horizons
New in the northern hemisphere

New in the southern hemisphere

Latest releases
News
LEGO Animal Crossing
5th Oct 2023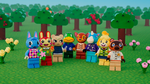 Nintendo 3DS/Wii U online service discontinuation
3rd Oct 2023


A mysterious spirit has been reported!
1st Apr 2023

Nookipedia users have been reporting that a
mysterious spirit
is roaming around the wiki! He is purportedly both wise and evasive, and our staff have been unable to catch him. Can you?
The Spanish Animal Crossing wiki has gone independent!
7th Mar 2023

Animal Crossing Enciclopedia
, the Spanish-language
Animal Crossing
wiki, has recently gained independence! Originally founded on Wikia in 2008, the wiki is now hosted at
animalcrossing.wikidex.net
. Nookipedia will be working with Animal Crossing Enciclopedia to provide interlanguage links to each other's articles.
Featured fanart
Every month, Nookipedia collaborates with the community to feature a new piece of fanart.

Check back in December for the next artwork!
Community poll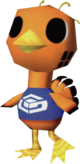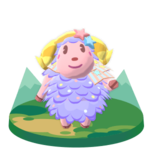 Do you think Nintendo should do a crossover with another game in Animal Crossing? (Poll suggested by Zabro29)
Please vote below. Results will be shown when you have voted.

There were 96 votes since the poll was created on 23:56, August 1, 2023.
poll-id 6F3234E9FF5314D4EEDDECE6DDC6FA5A

Trivia
Did you know?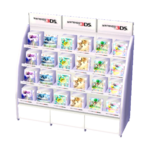 Today's birthdays
Happy birthday!
Today is Peaches's birthday!
Affiliates