Joey
Jump to navigation
Jump to search
"Don't get your feathers all ruffled. Just chill."
— Joey, Animal Crossing: New Leaf
Joey
 

 

リチャード

 

리처드

 

李察

 

Joseph

 

Pino

 

Pascual

 

Kalle

 

Joey

 

Джоуи

| Species | Personality | Gender |
| --- | --- | --- |
| Duck | Lazy | Male |

Birthday
January 3rd
Phrase
bleeeeeck

More languages

 でヤンス (de yansu)
 그래유
 鸭鸭
 鴨鴨
 beeeuuuurk
 squack
 uac-uac
 tschiiirp
 kèèèk
 

кряк

Clothes
No. 3 Shirt

*

Saying
Don't get your feathers all ruffled. Just chill.
Main Games
Other Games

Joey is a duck villager in the Animal Crossing series with a lazy personality. His name may be a reference to Joey Tribbiani, a character from the American sitcom, Friends, who is also quite lazy and fond of food.
Characteristics
[
edit
]
Appearance
[
edit
]

Joey is a yellow duck with thick, dark-grey eyebrows, small dot eyes, an orange beak and no hair. He wears a sumo loincloth, possibly due to his apparent goal of being a sumo wrestler.
Personality
[
edit
]
Below is a brief description of the lazy personality. For more information, click here.
As a lazy villager, he will enjoy napping and talking about food, as well as appearing calm and relaxed through most circumstances. Like other lazy villagers, he will share the same interests such as clothes, fishing, bug catching, and fossil hunting. When he talks about clothes, he may mention his alter-ego, "Fashion Lad", a made-up hero by lazy villagers who tackles fashion disasters. Snooty and jock villagers will find it difficult to get along with him, due to his relaxed lifestyle which may cause offense to these villagers. He also talks about a magazine called "Chillin' Magazine" that comes on the 28th of the month, but never shows the magazine.
In Animal Crossing: City Folk, he has no particular theme in his house. He owns two Giant Dharmas, a Ranch Coffee Table, a Paddling Pool, Classic Chest, a Pink Box, and a Globe. He also owns a stereo, which plays "K.K. Lament." In Animal Crossing: New Leaf, his house is summer-themed and he plays K.K. Calypso on his CD Player instead.
In New Horizons

[

edit

]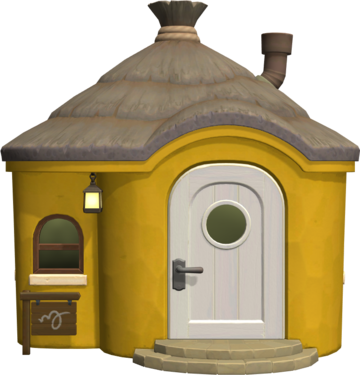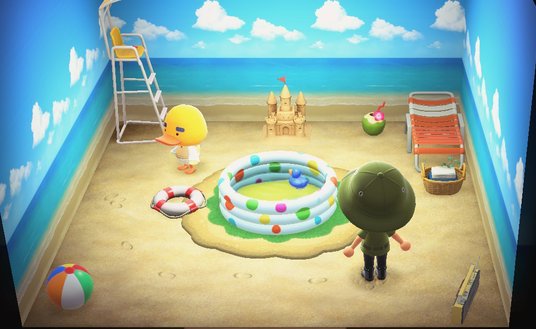 Preferences
[
edit
]
In Wild World

[

edit

]
Ideal Clothing for Joey – Strange
https://dodo.ac/np/images/0/0f/JoeyPicACNL.pngUnknownUnknownUnknownUnknownStrangeCuteUnknownUnknownUnknownUnknown
In City Folk

[

edit

]
Favorites
Clothing
Strange
Cute
Furniture Genre
Retro/Dignified
Furniture Series
Green
Furniture Color
Purple
Ideal Furniture for Joey – Purple Retro/Dignified
Name
Price
Available From
No Purple Retro/Dignified Items
https://dodo.ac/np/images/0/0f/JoeyPicACNL.pngUnknownUnknownUnknownUnknownStrangeCutePurpleUnknownUnknownUnknown
In New Leaf

[

edit

]
Picture
Don't get your feathers all ruffled. Just chill.
Biography
Siblings
Fourth quintuplet
Skill
Blowing bubbles
Goal
Sumo wrestler
Fear
Frankenstein
Favorites
Clothing
Basic
Rock 'n' Roll
Color
Purple
Coffee
Type
Blend
Milk
None
Sugar
None
Ideal Gifts for Joey – Purple Basic
https://dodo.ac/np/images/0/0f/JoeyPicACNL.pngFourth quintupletBlowing bubblesSumo wrestlerFrankensteinBasicRock 'n' RollPurpleBlendNoneNone
In New Horizons

[

edit

]
Ideal Gifts for Joey – Green / Blue Simple Items
https://dodo.ac/np/images/0/0f/JoeyPicACNL.pngUnknownUnknownUnknownUnknownUnknownUnknownUnknownUnknownUnknownUnknown
Card profiles
[
edit
]
Animal Crossing e-Reader card

[

edit

]
Animal Crossing-e card

Card back

#023 Joey -

Series 1

Gender:
Male
Species:
Duck
Clothes:
No.3 Shirt
Sign:
Capricorn
Phrase:
bleeeeeck
Password:
9If#4GQqrvUslE
WB9vs@Ltao#wzX
Profile:

 
Joey seems to like life in the backyard. In fact, he likes it so much, his whole house looks like it's outdoors. Run through the sprinkler, relax in the hammock, then grill up some food on the BBQ!
Animal Crossing amiibo Card

[

edit

]
Animal Crossing amiibo card

Card back

#266 Joey -

Series 3

| | |
| --- | --- |
| Type: | Duck |
| Star sign: | Capricorn |
| Birthday: | January 3rd |
| Dice value: | 3 |
| Hand sign: | Rock |
Gallery
[
edit
]
Names in other languages
[
edit
]
リチャード


Richādo

Richard

---

리처드




Richard

---

李察

 (iQue)


-

---

Джоуи


Dzhoui

From English name

---

Joey

Same as English name

---

Kalle

nickname of Karl, meaning "[a] strong man"

---

Pascual

Common Spanish name

---

Joseph

Common given name

---

Pino

Common Italian name. It could also refer to the pine, called pino in Italian
リチャードRichādoRichard리처드Richard李察-UnknownUnknownUnknownUnknownUnknownUnknownUnknownДжоуиDzhouiFrom English nameJoeySame as English nameKallenickname of Karl, meaning "[a] strong man"PascualCommon Spanish nameUnknownUnknownJosephCommon given nameUnknownUnknownPinoCommon Italian name. It could also refer to the pine, called pino in ItalianUnknownUnknown