Chico
From Nookipedia, the Animal Crossing wiki
For the villager whose French name is Chico, see Rodney.
Chico is a lazy mouse villager in the Animal Crossing series. He appears in every first-generation Animal Crossing game. His name means "small" in Spanish, referring to the size of his species.
Characteristics
[
edit
]

Appearance
[
edit
]
Chico is a brown mouse with a big smiling mouth and small, squinted eyes. He has pink inside his ears and a striped tail. His eyes are fully closed because of his immense smile, but he will occasionally open his eyes when surprised. Chico consistently displays a toothy grin as he speaks, in a similar manner to fellow mouse Samson.
Personality
[
edit
]
Below is a brief description of the lazy personality. For more information, click here.
Chico is a lazy villager, meaning that he will love food and sleeping. Outside of these habits, Chico is laid-back and easy to get along with, making him easy to befriend. This makes him popular amongst cranky villagers, who admire his lifestyle, as well as the open-minded normal villagers. Despite this, He won't get along with jock villagers, who practice the opposite lifestyle of his own, and he won't get along with snooty villagers, since Chico won't care about his physical appearance.
Villager information
[
edit
]
In Animal Crossing

[

edit

]
In Animal Crossing

[

edit

]
Chico's house features the same furniture layout as Margie's in Doubutsu no Mori e+.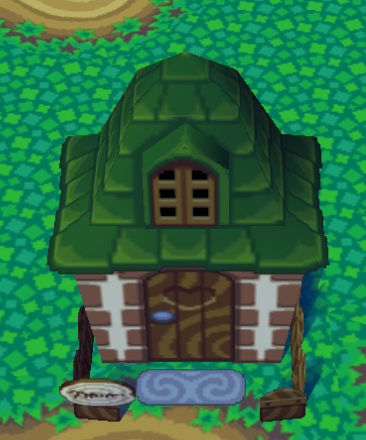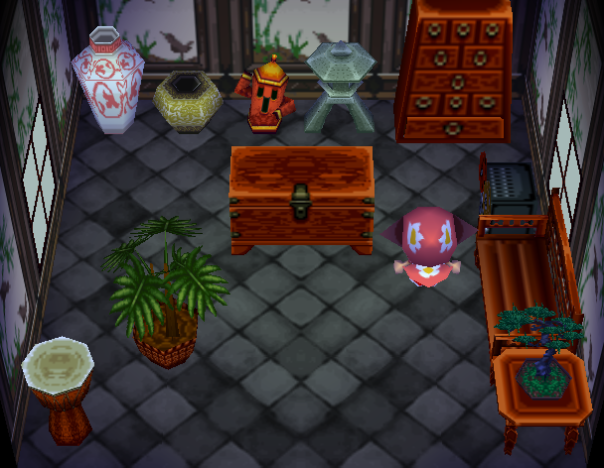 In Dòngwù Sēnlín

[

edit

]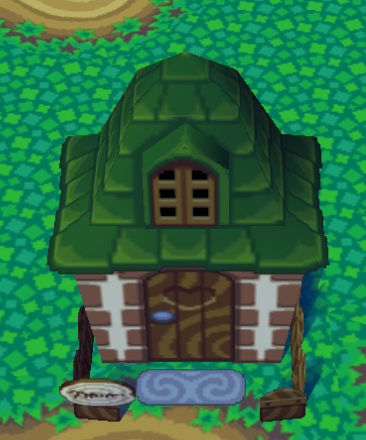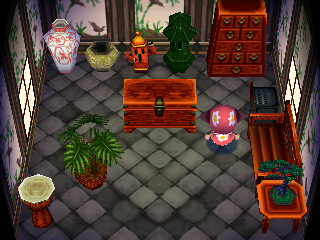 Card profiles
[
edit
]
Animal Crossing e-Reader card

[

edit

]
#142 Chico -

Series 3

Gender:
Male
Sign:
Capricorn
Clothes:
blue check print
Petphrase:
cheeeese
Profile:
Chico is known for his trademark perma-smile, but it's anybody's guess how he keeps those teeth in such good shape. Chico must brush them all the time, because he has a serious fondness for sweets.
Password:
5D4B5Ce3WeiBhP
A&lAAKCEJaNZZn
Gallery
[
edit
]
Names in other languages
[
edit
]
チューボー


Chūbō
Derived from "chu," an onomatopoeia for the sound a mouse makes.

---

吱吱

 (iQue)
Zhī zhī
To squeak

---

Pablo
-

---

Chico
Same as English name.

---

Rapido

From rapide, meaning fast.

---

Ciro

A common Italian male given name. Also similar to Chico.
See also
[
edit
]