Cranston
Jump to navigation
Jump to search
Cranston
 

 

トキオ

 

타키

 

朱禄

 

Gabin

 

Carmine

 

Carmelo

 

Guido

 

Cranston

 

Крэнстон

Birthday
September 23rd
Phrase
sweatband

More languages

 およよ
 오요용
 哎呀呀
 omelette
 boa
 gruqui
 happahappa
 zweetband
 не потей

Clothes
Lotus Tee
Saying
Hard work beats talent.
Main Games
Other Games

Cranston is a lazy, ostrich villager in the Animal Crossing series. He first appeared in Animal Crossing: New Leaf. His name may come from "crane," which he resembles, while his initial catchphrase may cause one to confuse him for a jock villager.
Characteristics
[
edit
]
Appearance
[
edit
]
Cranston's feathers are dominantly white, graduating to peach. He has pinkish feet and orange markings around his eyes. He has a brown beak, with an orange spot at the tip of it. Despite being an ostrich, he strongly resembles a crested ibis.
Personality
[
edit
]
Below is a brief description of the lazy personality. For more information, click here.
Cranston has a lazy personality, meaning he will appear laid-back. He will often mention food and taking naps. Jock villagers will often conflict him, due to having opposite lifestyles. He will get along with most normal and cranky villagers.
Preferences
[
edit
]
In New Leaf

[

edit

]
Picture
"Hard work beats talent"
Biography
Siblings
Second Quadruplet
Skill
Backflips
Goal
C.E.O.
Fear
Frankenstein
Favorites
Clothing
Modern
Official
Color
Red
Coffee
Type
Blend
Milk
None at all
Sugar
None at all
Ideal Gifts for Cranston – Red Modern
https://dodo.ac/np/images/0/0e/CranstonPicACNL.pngSecond QuadrupletBackflipsC.E.O.FrankensteinModernOfficialRedBlendNone at allNone at all
In New Horizons

[

edit

]
Ideal Gifts for Cranston – Beige / Brown Simple and Cool Items
https://dodo.ac/np/images/0/0e/CranstonPicACNL.pngUnknownUnknownUnknownUnknownUnknownUnknownUnknownUnknownUnknownUnknown
Cranston's home has an outdoorsy look, with the Daisy Meadow and Sky Wall spread in his home. His house has a Picnic Table in the middle, with a Dice Stereo playing Steep Hill in the northern area of his home. He also has a Fire Hydrant, a Clothesline Pole, a Pineapple Bed, a fish and three Baby Beds. The three beds are a reference to his stork-like appearance, while storks are believed to deliver babies.
In New Horizons

[

edit

]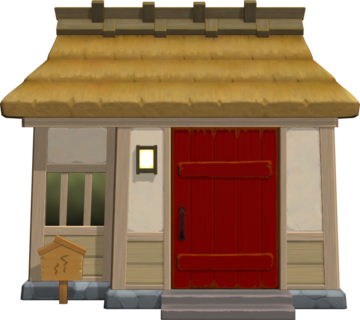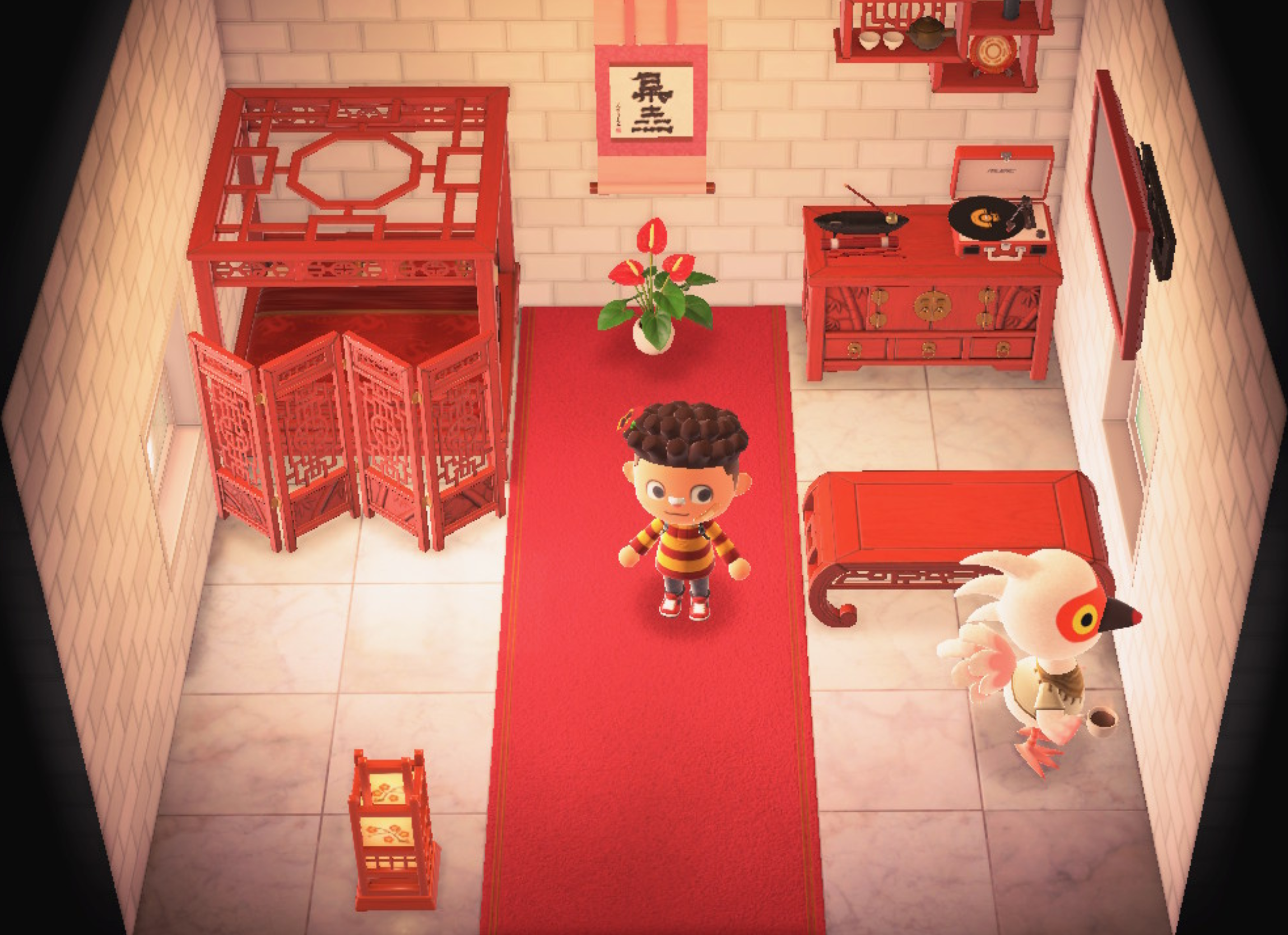 Other appearances
[
edit
]
In Happy Home Designer

[

edit

]
Happy Home Designer House Info

Cranston

Type:
Lazy Ostrich
Client's Vision:
A place to grow rice
Required Items:
Rice Bales
Rack of Rice
Scarecrow
Favorite Song:
-
Favorite Saying:
Hard work beats talent.
Card profiles
[
edit
]
Animal Crossing amiibo card

Card back

#392 Cranston -

Series 4

| | |
| --- | --- |
| Type: | Ostrich |
| Star sign: | Libra |
| Birthday: | September 23rd |
| Dice value: | 2 |
| Hand sign: | Paper |
Gallery
[
edit
]
Artwork
[
edit
]
Sprites & Models
[
edit
]
Names in other languages
[
edit
]
トキオ


Tokio
From Tokyo, capital of Japan and the Japanese Crested Ibis.

---

타키


Taki

-

---

Cranston

-

---

Guido

-

---

Carmelo

From given male name and likely the word Carmesí

---

Gabin

-

---

Carmine

-
トキオTokioFrom Tokyo, capital of Japan and the Japanese Crested Ibis.타키Taki-UnknownUnknownUnknownUnknownUnknownUnknownUnknownUnknownCranston-Guido-CarmeloFrom given male name and likely the word CarmesíUnknownUnknownGabin-UnknownUnknownCarmine-UnknownUnknown