Ken
Jump to navigation
Jump to search


Species
Personality
Gender
Chicken
Smug
Male
Birthday
December 23rd
Quote
"C'est la vie!"
Catchphrase
"no doubt"
Clothing
Ninja Costume (Dark Blue)[nb 1]
Main appearances
Other appearances
Name in other languages


 クロベエ
 오골
 Aligalli
 Hannes

 乌骨鸡
 Ken
 Pichón
 Ken

 烏骨雞
 Ken
 Pichón
 Кен

Phrase in other languages


 コッケイ
 깜깜
 quiriqui
 gockgock

 骨鸡
 pôt pôt
 kirrí
 eiteraard

 骨雞
 chicken
 kirrí
 это точно
Ken is a smug chicken villager in the Animal Crossing series. He first appeared in Animal Crossing: New Leaf. His picture quote, "C'est la vie!", is French for "that is life." His English name is likely derived from "shuriken" since he initially wears a ninja shirt. His name may also be a reference to the last part of his species name.
In New Horizons, Ken has the education hobby and will be more frequently seen reading books and visiting the museum.
Characteristics
[
edit
]
Appearance
[
edit
]

Ken is a black chicken with blue highlights, and teal lines separating the blue parts of his body from the black parts. He has pink circles on his cheeks, making him appear to be blushing. His eyes are simple white eyes with black pupils. His beak is a light yellow, and his feet are light yellow with darker stripes.
Personality
[
edit
]
Below is a brief description of the smug personality. For more information, click here.
Ken is a Smug villager, meaning he will come off as gentleman-like and polite. Smug villagers seem to be a mix between some personalities, and are kind, lively but can come off as conceited. Regardless of gender, they will occasionally flirt with the player. Smug villagers cannot be a starter villager, and can only move in after the player becomes mayor. They wake up at 8:30 am.
Villager information
[
edit
]
In New Leaf

[

edit

]
Picture
C'est la vie!
Biography
Siblings
Fifth of six kids
Skill
Clearing my plate
Goal
Architect
Fear
Monster Mask
Favorites
Clothing
Iconic
Cute
Color
Purple
Coffee
Type
Blue Mountain
Milk
The regular amount
Sugar
Two spoonfuls
Ideal Gifts for Ken – Purple Iconic
https://dodo.ac/np/images/0/06/KenPicACNH.pngFifth of six kidsClearing my plateArchitectMonster MaskIconicCutePurpleBlue MountainThe regular amountTwo spoonfuls
In New Horizons

[

edit

]
Birthday
Personality
Catchphrase
December 23
Smug (A)
no doubt
Default Clothing
Ninja Costume (Dark Blue)
Favorite Styles
Cool and Simple
Favorite Colors

 

Purple

and

 

Blue

Hobby
Education
Carried Bag
Paper
Book
Novel
Food
Lollipop
Drink
Soda can
Popsicle
Blue soda
Ideal Clothing for Ken – Purple / Blue Cool and Simple Clothing
In New Leaf

[

edit

]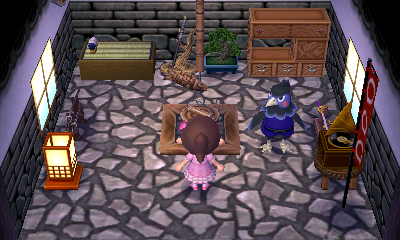 Items:

 

Hearth

 

Tatami Bed

 

Tea Tansu

 

Black Katana

 

White Katana

 

Ninja Sword

 

Pine Bonsai

 

Tea Table

 

Circle Banner

 

Paper Lantern

 

Phonograph

 

Ogre Mask

Wallpaper:
 

Mortar Wall

Floor:
 

Slate Flooring

Music:
Comrade K.K.
In New Horizons

[

edit

]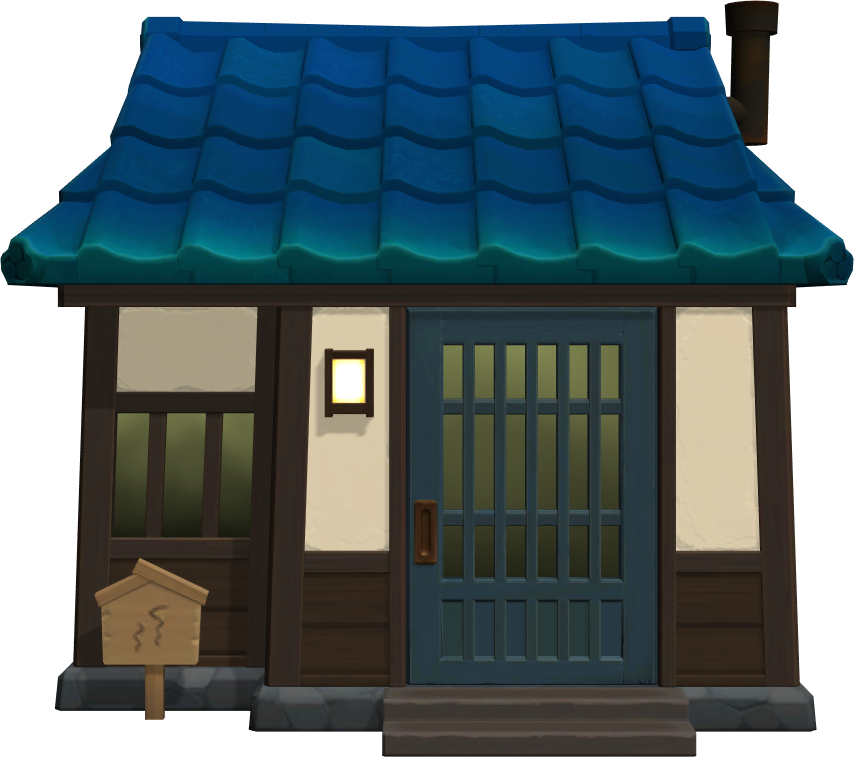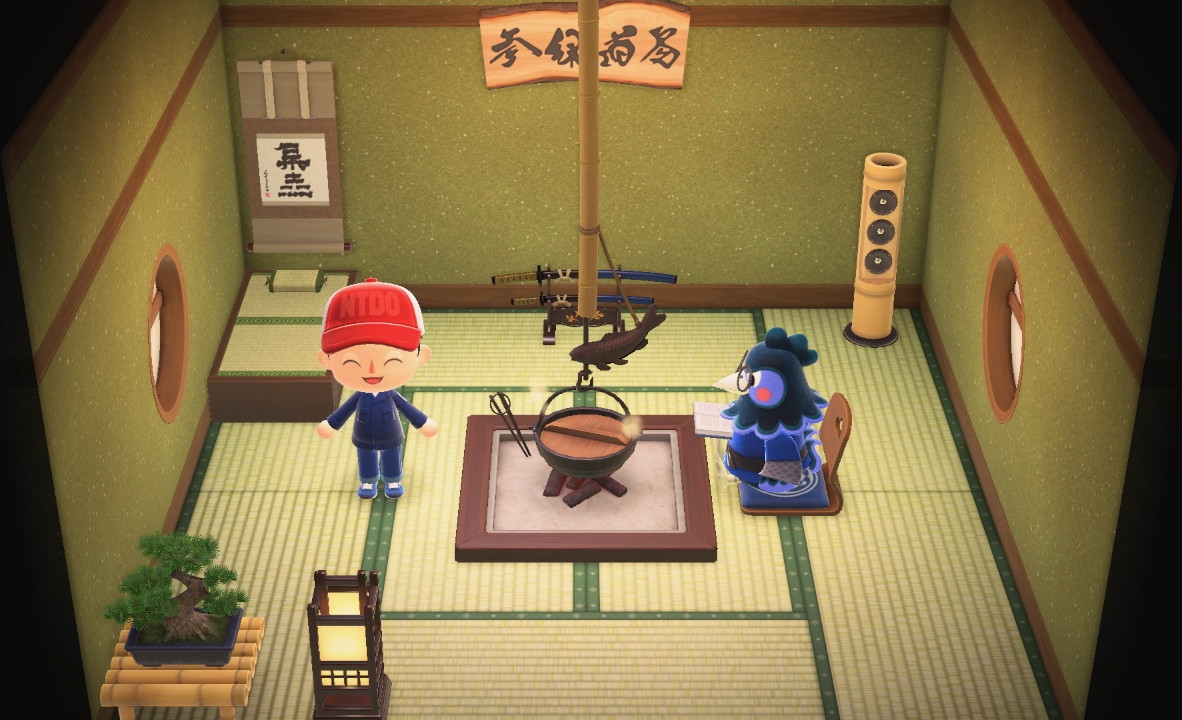 Card profiles
[
edit
]
amiibo card
[
edit
]
amiibo card

Card back

#225 Ken -

Series 3

| | |
| --- | --- |
| Star sign: | Capricorn |
| Birthday: | December 23rd |
| Dice value: | 1 |
| Hand sign: | Rock |
Gallery
[
edit
]
Names in other languages
[
edit
]
クロベエ


Kurobē
From "黒 (kuro)" meaning "black"

---

오골


ogol
From "오골계 (ogolgye), Korean name for "silkie" (a breed of chicken known for their black skin).

---

Кен


Ken

From English name

---

Ken

Same as English name

---

Hannes

-

---

Pichón

-

---

Ken

-

---

Alligalli

-
クロベエKurobēFrom "黒 (kuro)" meaning "black"오골ogolFrom "오골계 (ogolgye), Korean name for "silkie" (a breed of chicken known for their black skin).UnknownUnknownUnknownUnknownUnknownUnknownUnknownКенKenFrom English nameKenSame as English nameHannes-Pichón-UnknownUnknownKen-UnknownUnknownAlligalli-UnknownUnknown
See also
[
edit
]