Phil
Jump to navigation
Jump to search
This article is about the ostrich villager. For the villager whose French name is the same as this villager's Italian name, see Keaton.



Species
Personality
Gender
Ostrich
Smug
Male
Birthday
November 27th
Quote
"Best not to say too much."
Catchphrase
"hurk"
Clothing
Dawn Tee[nb 1]
Fischerhemd[nb 2]
Main appearances
Other appearances
Name in other languages


 ケイン
 케인
 Enzo
 Ingo

 凯恩
 Phil
 Amalio
 Phil

 凱恩
 Phil
 Amalio
 Фил

Phrase in other languages


 ホロロ
 호롤로
 tambien
 zwoing

 轰隆隆
 bécot
 jurk
 struis

 轟隆隆
 bécot
 jurk
 хех
Phil is a smug ostrich villager in the Animal Crossing series, first appearing in Animal Crossing: New Leaf. He is currently the only smug ostrich. His name likely comes from "pheasant." His Japanese name may come from keen, a call made by male pheasants to advertise their territory. His initial phrase may be a reference to a bird's call. Similarly, his Japanese phrase is the cry of a pheasant.
In New Horizons, Phil has the music hobby and will be more frequently seen singing or dancing. If a stereo is set outside with a song playing, he will sing to the melody; if other instruments are set up, such as drums or guitars, he may play along.
Characteristics
[
edit
]
Appearance
[
edit
]
Phil's overall appearance is based on the green pheasant. He is a predominately indigo ostrich with a green bottom, and brown and yellow feathers on his wings and tail. His beak and legs are a pale yellow color. He also has a red marking around his eyes, resembling a pheasant's wattle.
Personality
[
edit
]
Below is a brief description of the smug personality. For more information, click here.
Phil has the smug personality. He is gentleman-like, although he can appear conceited. Nevertheless, he gets along well with other villagers because he is kind and polite with them. Phil's special ability is beatboxing, and his ambition is becoming a baseball player. He will partake in the usual hobbies, and his unseen hobby is dancing.
Preferences
[
edit
]
In New Leaf

[

edit

]
Picture
Best not say too much.
Biography
Siblings
Eldest quintuplet
Skill
Beatboxing
Goal
Baseball player
Fear
Mummy Mask
Favorites
Clothing
Iconic
Modern
Color
Blue
Coffee
Type
Mocha
Milk
The regular amount
Sugar
Two spoonfuls
Ideal Gifts for Phil – Blue Iconic
https://dodo.ac/np/images/f/f9/PhilPicACNH.pngEldest quintupletBeatboxingBaseball playerMummy MaskIconicModernBlueMochaThe regular amountTwo spoonfuls
In New Horizons

[

edit

]
Species
Gender
Personality
Ostrich
Male
Smug (A)
Birthday
November 27
Catchphrase
hurk
Default Clothing
Fischerhemd
Favorite Styles
Elegant and Cool
Favorite Colors
Green and Red
Hobby
Music
Ideal Clothing for Phil – Green / Red Elegant and Cool Clothing
In New Leaf

[

edit

]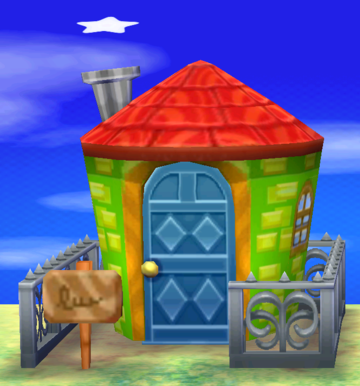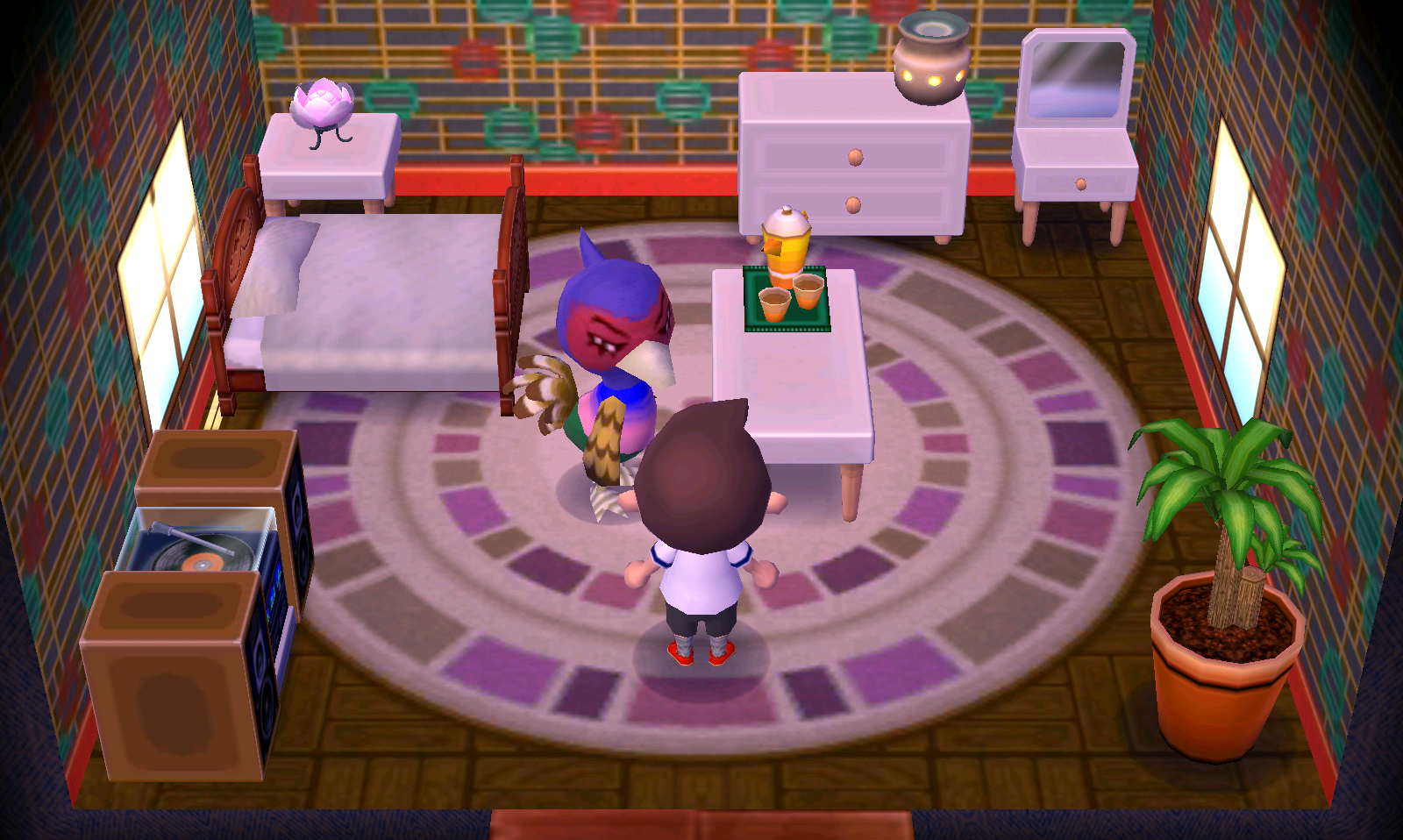 Items:

 

Classic Bed

 

Minimalist Table

 

High-End Stereo

 

Minimalist Dresser

 

Minimalist Vanity

 

Minimalist Minitable

 

Dracaena

 

Tea Set

 

Aroma Pot

 

Lotus Lamp

 

Mobile

Wallpaper:
 

Kitschy Wall

Floor:
 

Round Carpet

Music:
Steep Hill
In New Horizons

[

edit

]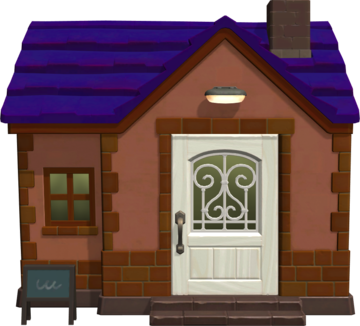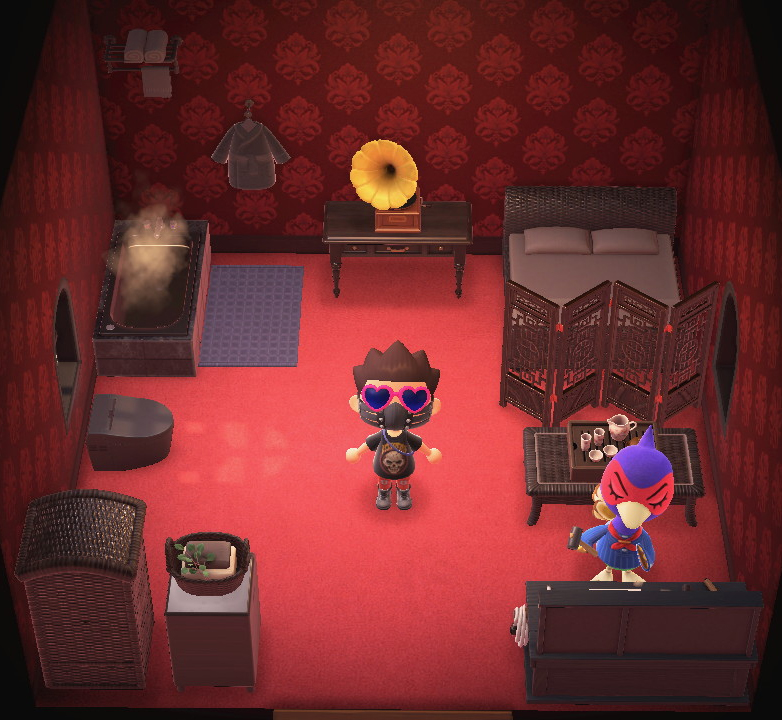 Card profiles
[
edit
]
Happy Home Designer amiibo Card

[

edit

]
Animal Crossing amiibo card

Card back

#057 Phil -

Series 1

| | |
| --- | --- |
| Type: | Ostrich |
| Star sign: | Sagittarius |
| Birthday: | November 27 |
| Dice value: | 6 |
| Hand sign: | Rock |
Gallery
[
edit
]
Names in other languages
[
edit
]
ケイン


Kein

Cain

---

케인


Cane

Cain

---

Phil

-

---

Ingo

-

---

Amalio

-

---

Phil

-

---

Enzo

Common male Italian first name
ケインKeinCain케인CaneCainUnknownUnknownUnknownUnknownUnknownUnknownUnknownUnknownPhil-Ingo-Amalio-UnknownUnknownPhil-UnknownUnknownEnzoCommon male Italian first nameUnknownUnknown
See also
[
edit
]