Blanche
Jump to navigation
Jump to search
This article is about the ostrich villager. For the villager whose German name is the same as this villager's French name, see Rosie.



Species
Personality
Gender
Ostrich
Snooty
Female
Birthday
December 21st
Quote
"Nothing beats personal experience."
Catchphrase
"quite so"
Clothing
Straw Shirt[nb 1]
Butterfly Visiting Kimono (Black)[nb 2]
Main appearances
Other appearances
Name in other languages


 しのぶ
 신옥
 Emilia
 Christa

 小偲
 Sophie
 Rocío
 Blanche

 小偲
 Sophie
 Rocío
 Бланш

Phrase in other languages


 ですのね
 그랬구나
 bien sur
 flaum

 是嘛
 viiiite
 goticas
 juist ja

 是嘛
 viiiite
 igh-igh
 вот так
Blanche is a snooty, ostrich villager in the Animal Crossing series who first appeared in Animal Crossing: New Leaf. Her name is the French word for the color white, a nod to her main color.
Characteristics
[
edit
]
Appearance
[
edit
]
Blanche is a white ostrich, resembling a stork or an egret, with a black beak, pink cheeks, and black tips on her wings and tail. Her eyes have red eyeliner in tandem with her snooty personality. Her legs and feet are pink and striped.
Personality
[
edit
]
Below is a brief description of the snooty personality. For more information, click here.
As a snooty villager, Blanche will first appear rude and arrogant towards the player, often talking about herself and her own experiences. She may also talk about the style and appearance of other villagers, usually other female villagers such as normal, peppy, and other snooty villagers. She will soon warm up to the player, confiding in them about their own feelings, but still subtly rude. She will find it hard to get along with other villagers, specifically jock and lazy villagers who have conflicting lifestyles with her own. She may get on with cranky villagers, who also enjoy gossiping about the appearance and lifestyles of others.
Preferences
[
edit
]
In New Leaf

[

edit

]
Picture
Nothing beats personal experience.
Biography
Siblings
Fourth of 5 kids
Skill
Dusting
Goal
Chef
Fear
Mummy Mask
Favorites
Clothing
Official
Modern
Color
White
Coffee
Type
Blue Mountain
Milk
Lots
Sugar
Three spoonfuls
Ideal Gifts for Blanche – White Official
https://dodo.ac/np/images/4/4a/BlanchePicACNH.pngFourth of 5 kidsDustingChefMummy MaskOfficialModernWhiteBlue MountainLotsThree spoonfuls
In New Horizons

[

edit

]
Species
Gender
Personality
Ostrich
Female
Snooty (A)
Birthday
December 21
Catchphrase
quite so
Default Clothing
Butterfly Visiting Kimono (Black)
Favorite Styles
Elegant and Gorgeous
Favorite Colors
Black and Brown
Hobby
Nature
Ideal Clothing for Blanche – Black / Brown Elegant and Gorgeous Clothing
In New Leaf

[

edit

]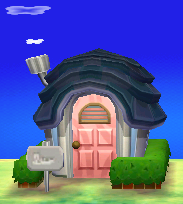 Style:
No style
Items:

 

Exotic Table

 

Tatami Bed

 

Exotic Bench

 

Retro Stereo

 

Tea Table

 

Paulownia Closet

 

Tea Vase

 

Blue Vase

 

White Pot

 

Plum Bonsai

 

Moth Orchid

 

Paper Wall Lamp

Wallpaper:
 

Modern Screen

Floor:
 

Old Board Floor

Music:
K.K. Jongara
In New Horizons

[

edit

]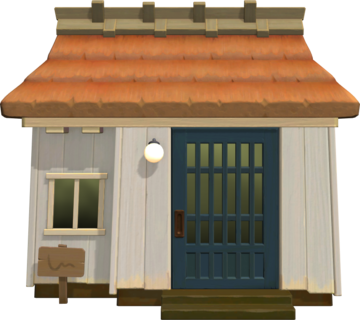 Other appearances
[
edit
]
In Happy Home Designer

[

edit

]
Happy Home Designer House Info

Blanche

Type:
Ostrich
Client's Vision:
A traditional tearoom
Required Items:
Zen Tea Set
Hibachi
Zen Low Table
Favorite Song:
King K.K.
Favorite Saying:
Nothing beats personal experience.
Card profiles
[
edit
]
Animal Crossing amiibo Card

[

edit

]
Animal Crossing amiibo card

Card back

#262 Blanche -

Series 3

| | |
| --- | --- |
| Type: | Ostrich |
| Star sign: | Sagittarius |
| Birthday: | December 21st |
| Dice value: | 3 |
| Hand sign: | Rock |
Gallery
[
edit
]
Names in other languages
[
edit
]
しのぶ


Shinobu

Possibly from 忍 (given name Shinobu), 偲ぶ (to reminisce), 忍ぶ (to endure) or 荵 (fern).

---

신옥


Sinok

-

---

小偲


Xiǎocāi
From the kanji 偲 of her Japanese name, though 偲 "cāi" in Chinese means talented.

---

Бланш


Blansh

Blanche

---

Blanche

From English name

---

Christa

-

---

Rocío

-

---

Sophie

French given name

---

Emilia

-
しのぶShinobuPossibly from 忍 (given name Shinobu), 偲ぶ (to reminisce), 忍ぶ (to endure) or 荵 (fern).신옥Sinok-UnknownUnknownUnknown小偲UnknownXiǎocāiFrom the kanji 偲 of her Japanese name, though 偲 "cāi" in Chinese means talented.UnknownUnknownUnknownБланшBlanshBlancheBlancheFrom English nameChrista-Rocío-UnknownUnknownSophieFrench given nameUnknownUnknownEmilia-UnknownUnknown