Willow
Jump to navigation
Jump to search


Species
Personality
Gender
Sheep
Snooty
Female
Birthday
November 26th
Quote
"You can't fight your genes."
Catchphrase
"bo peep"
Clothing
Bad Plaid Tee[nb 1]
Pom-Pom Sweater (Pink)[nb 2]
Main appearances
Other appearances
Name in other languages


 マリー
 마리
 Belinda
 Natascha

 梅丽诺
 Maï
 Cuqui
 Willow

 梅麗諾
 Maï
 Cuqui
 Уиллоу

Phrase in other languages


 ですのよ
 됐거든
 babeeebí
 blö-ö-ök

 是的唷
 tourni
 babeeebí
 wollebol

 是的唷
 tourni
 babeeebí
 пасемся
Willow is a snooty sheep villager in the Animal Crossing series. She first appeared in Doubutsu no Mori e+ as one of six starter cards bundled with the game, alongside Walker, Maggie, Rod, Merry, and Angus, respectively. Although she is absent in Animal Crossing: Wild World, she later reappears in Animal Crossing: City Folk, her debut in a game released to the west. Willow's name may be derived from the golden willow, a variant of the white willow, referring to her golden wool. Her catchphrase comes from the nursery rhyme Little Bo Peep.
Characteristics
[
edit
]
Appearance
[
edit
]

Willow is a golden fleeced sheep with pink horns and pink hooves. She wears little makeup (only blush), and because of the cute and innocent appearance on her face, it may give the impression that she is a normal villager.
Personality
[
edit
]
Below is a brief description of the snooty personality. For more information, click here.
Willow has a snooty personality; she often gossips about people when the player talks to her. She will like to talk about love and romance. She often sounds cheeky around the player when first acquainted, but gets better once the player gets to know her inner self. Willow does not like or dislike all characters with clashing personality types, that depends on the specific character's interests. For instance if one of the players villagers is "sloppier" than the other, she is more likely to dislike the sloppy villager than vice- versa. Since she loves gossiping, it will be hard for her to stop even if the player is really great friends - she will definitely cut down on it though. Willow also loves to talk about fashion and will sometimes ask the player to get her new clothes.
Preferences
[
edit
]
In City Folk

[

edit

]
Favorites
Clothing
Fancy
Cool
Furniture Genre
Retro/Dignified
Furniture Series
Regal
Furniture Color
White
Ideal Furniture for Willow – White Retro/Dignified
| Name | Price | Available From |
| --- | --- | --- |
| Exotic Chair | 1,400 | Tom Nook |
| Ranch Bed | 2,300 | Tom Nook |
| Classic Bed | 2,250 | Tom Nook |
| Classic Table | 1,600 | Tom Nook |
| Regal Bed | 3,120 | Crazy Redd |
| Regal Dresser | 3,520 | Tom Nook |
| Regal Armoire | 3,820 | Tom Nook |
| Regal Chair | 2,100 | Crazy Redd |
| Regal Sofa | 3,100 | Tom Nook |
| Regal Table | 2,540 | Tom Nook |
https://dodo.ac/np/images/8/83/WillowPicACNH.pngUnknownUnknownUnknownUnknownFancyCoolWhiteUnknownUnknownUnknown
In New Leaf

[

edit

]
Picture
You can't fight your genes.
Biography
Siblings
Second of 3 sisters
Skill
Playing old maid
Goal
Designer
Fear
Werewolf Hood
Favorites
Clothing
Cute
Historical
Color
White
Coffee
Type
Mocha
Milk
None
Sugar
None
Ideal Gifts for Willow – White Cute
https://dodo.ac/np/images/8/83/WillowPicACNH.pngSecond of 3 sistersPlaying old maidDesignerWerewolf HoodCuteHistoricalWhiteMochaNoneNone
In New Horizons

[

edit

]
Ideal Gifts for Willow – White / Pink Cute and Gorgeous Items
https://dodo.ac/np/images/8/83/WillowPicACNH.pngUnknownUnknownUnknownUnknownUnknownUnknownUnknownUnknownUnknownUnknown
Willow's house has a very elegant feel to it. She has four pieces of the Regal Series - the bed, dresser, wardrobe, and lamp. She has the Upright Piano and a Bass, with "K.K. Etude" on a Retro Stereo, adding a musical feel. She also has a plant.
In New Horizons

[

edit

]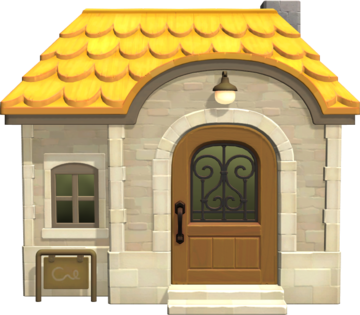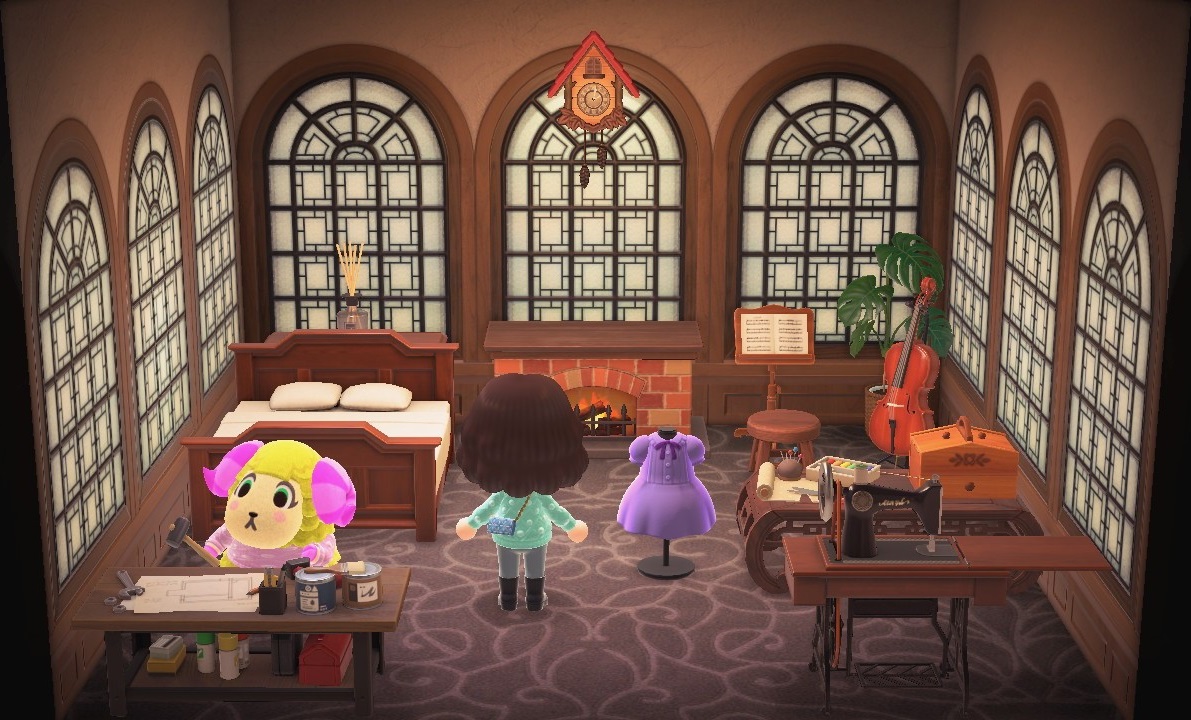 Card profiles
[
edit
]
Anim. Crossing amiibo Card

[

edit

]
Animal Crossing amiibo card

Card back

#097 Willow -

Series 1

| | |
| --- | --- |
| Type: | Sheep |
| Star sign: | Sagittarius |
| Birthday: | November 26 |
| Dice value: | 3 |
| Hand sign: | Scissors |
Gallery
[
edit
]
Names in other languages
[
edit
]
マリー


Marī
Marie. May be derived from marigold, or from the nursery rhyme Mary Had a Little Lamb.

---

마리




Marie

---

Willow

-

---

Natascha

-

---

Cuqui

Colloquial of "cute"

---

Maï

May

---

Belinda

An English female given name. Play on belare, "bleat".
マリーMarīMarie. May be derived from marigold, or from the nursery rhyme Mary Had a Little Lamb.마리MarieUnknownUnknownUnknownUnknownUnknownUnknownUnknownUnknownWillow-Natascha-CuquiColloquial of "cute"UnknownUnknownMaïMayUnknownUnknownBelindaAn English female given name. Play on belare, "bleat".UnknownUnknown