Gen
From Nookipedia, the Animal Crossing wiki
The subject of this page has no official English localization, so a translation of the original Japanese name is used instead.
| | | |
| --- | --- | --- |
| | Gen |   |



Species
Personality
Gender
Sheep
Jock
Male
Star sign
Aries
Catchphrase
"っしゃあ"
Clothing
Red check shirt
Umbrella
Hypno parasol
Main appearances


Other appearances

Phrase in other languages
Gen (ゲン, Gen?) is a jock sheep villager in Doubutsu no Mori e+. He can only move to the player's town if his e-Reader card is scanned.
Characteristics
[
edit
]
Appearance
[
edit
]
Gen is a blue sheep with a yellow face and white eyes, which support black outlines and thin, arched eyebrows. His horns are yellow with golden stripes, which is also the color of his hooves. Gen also has small red cheeks and two nostrils above a small smile.
Personality
[
edit
]
Below is a brief description of the jock personality. For more information, click here.
As a jock villager, Gen is energetic and has an interest in physical fitness and activity. He often talks about exercise or sports and may brag about his physical fitness. While often friendly to the player, he may comment on their fitness. Gen goes to sleep at 12:00 AM and wakes up at 6:30 AM.
Villager information
[
edit
]
In Doubutsu no Mori e+

[

edit

]
In Doubutsu no Mori e+

[

edit

]
In Doubutsu no Mori e+, Gen's house features the same furniture layout as Hugh's.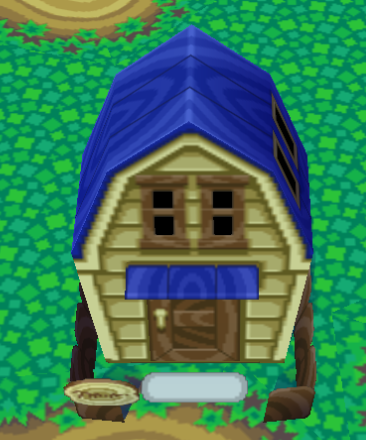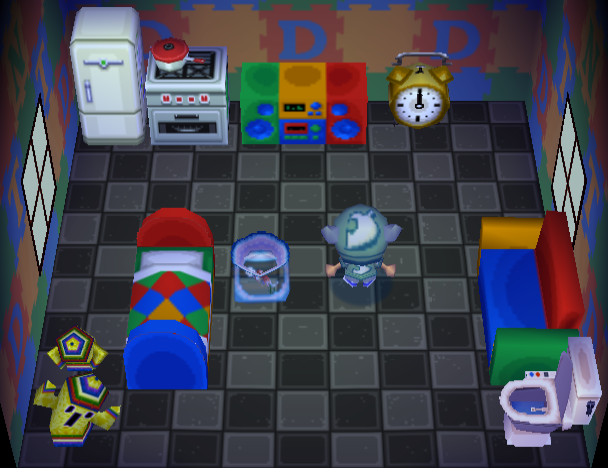 Card profiles
[
edit
]
Doubutsu no Mori e+ e-Reader card

[

edit

]
#009 ゲン (Gen) -

Series 1

Gender:
Male
Clothes:
あかチェックのふく
red check clothes
Star sign:
牡羊座
Aries
Favorite phrase:
っしゃあ
sshaa
Profile:
かけっこも一番!給食を食べ終わるのも一番!なんでも一番でないと気が済まないゲンくん。その割に、勉強で一番になる気は無いようです。
The best at running! First at finishing school lunch! Gen-kun is the guy who needs to be first in everything. But he doesn't seem to be interested in being the best in his studies.
Favorite saying:
先んずれば人を制す
Controlling people if you go first
(If you do things before others, you will be in an advantageous situation)[1]
Gallery
[
edit
]
Names in other languages
[
edit
]
ゲン


Gen
-
See also
[
edit
]
References
[
edit
]