Sheldon
Jump to navigation
Jump to search


Species
Personality
Gender
Squirrel
Jock
Male
Birthday
February 26th
Quote
"Winners don't quit, and quitters never win."
Catchphrase
"cardio"
Clothing
Tiger Jacket
Main appearances
Other appearances
Name in other languages


 クリス
 크리스
 Frugolo
 Steffen

 克栗斯
 Roy
 Matracas
 Sheldon

 克栗斯
 Roy
 Matracas
 Шелдон

Phrase in other languages


 クリクリ
 땡글땡글
 flash
 hoppi

 鼓栗鼓栗
 toutouffe
 zasca
 topfit

 鼓栗鼓栗
 pacane
 zasca
 треники
Sheldon is a jock, squirrel villager in the Animal Crossing series. He first appeared in Animal Crossing: New Leaf. His name may refer to the shell of a chestnut, the nut of which he bears a resemblance to. His Japanese name is a combination of kuri, "chestnut," and risu, "squirrel." His initial catchphrase, "cardio," refers to aerobic exercise, reflecting his jock personality. His Japanese catchphrase, like his name, is a reference to chestnuts.
Characteristics
[
edit
]
Appearance
[
edit
]

Sheldon is an orange squirrel with yellow accents and orange freckles on his cheeks. His eyes are a margin smaller than most other villagers'. He also has green eyelids along with with green fur inside his ears.
Personality
[
edit
]
Below is a brief description of the Jock personality. For more information, click here.
As a jock villager, Sheldon has a great interest in sports and fitness. He will appear competitive when events are going on. Sheldon will sometimes give the player advice on sports and exercising. He may offend snooty and cranky villagers for the lack of their fitness. Lazy villagers will often conflict him, due to having opposite lifestyles.
Preferences
[
edit
]
In New Leaf

[

edit

]
Picture
Winners don't quit, and quitters never win.
Biography
Siblings
Fourth quintuplet
Skill
Making Puns
Goal
Mayor
Fear
Mummy Mask
Favorites
Clothing
Rock 'n' Roll
Modern
Color
Orange
Coffee
Type
Kilimanjaro
Milk
A little bit
Sugar
One spoonful
Ideal Gifts for Sheldon – Orange Rock 'n' Roll
https://dodo.ac/np/images/1/1e/SheldonPicACNH.pngFourth quintupletMaking PunsMayorMummy MaskRock 'n' RollModernOrangeKilimanjaroA little bitOne spoonful
In New Horizons

[

edit

]
Species
Gender
Personality
Squirrel
Male
Jock (A)
Birthday
February 26
Catchphrase
cardio
Default Clothing
Tiger Jacket
Favorite Styles
Active and Cool
Favorite Colors
Green and Yellow
Hobby
Play
Ideal Clothing for Sheldon – Green / Yellow Active and Cool Clothing
In New Leaf

[

edit

]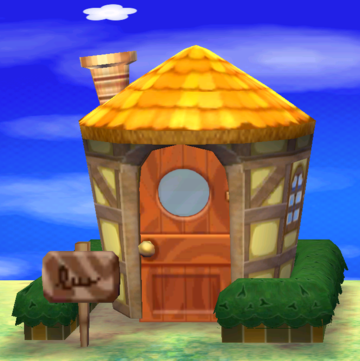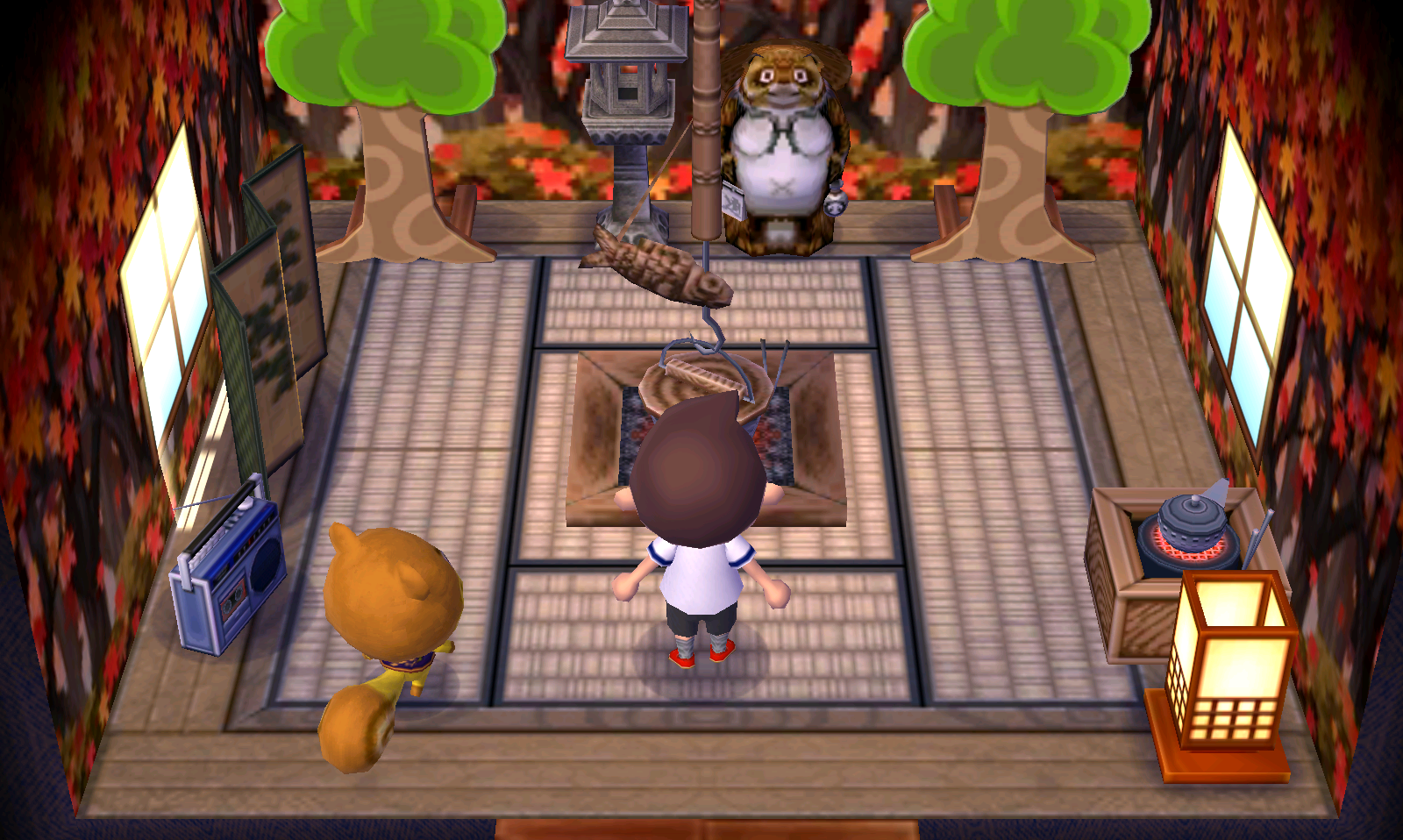 Style:
No style
Items:

 

Hearth

 

Tree Standee

 

Tree Standee

 

Screen

 

Tall Lantern

 

Raccoon Figurine

 

Hibachi

 

Paper Lantern

 

Tape Deck

Wallpaper:
 

Autumn Wall

Floor:
 

Planked Tatami

Music:
K.K. Folk
In New Horizons

[

edit

]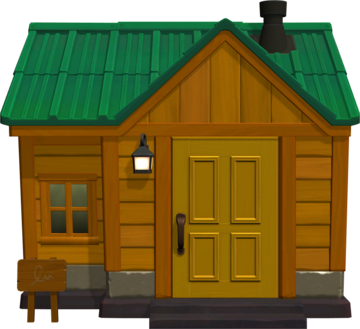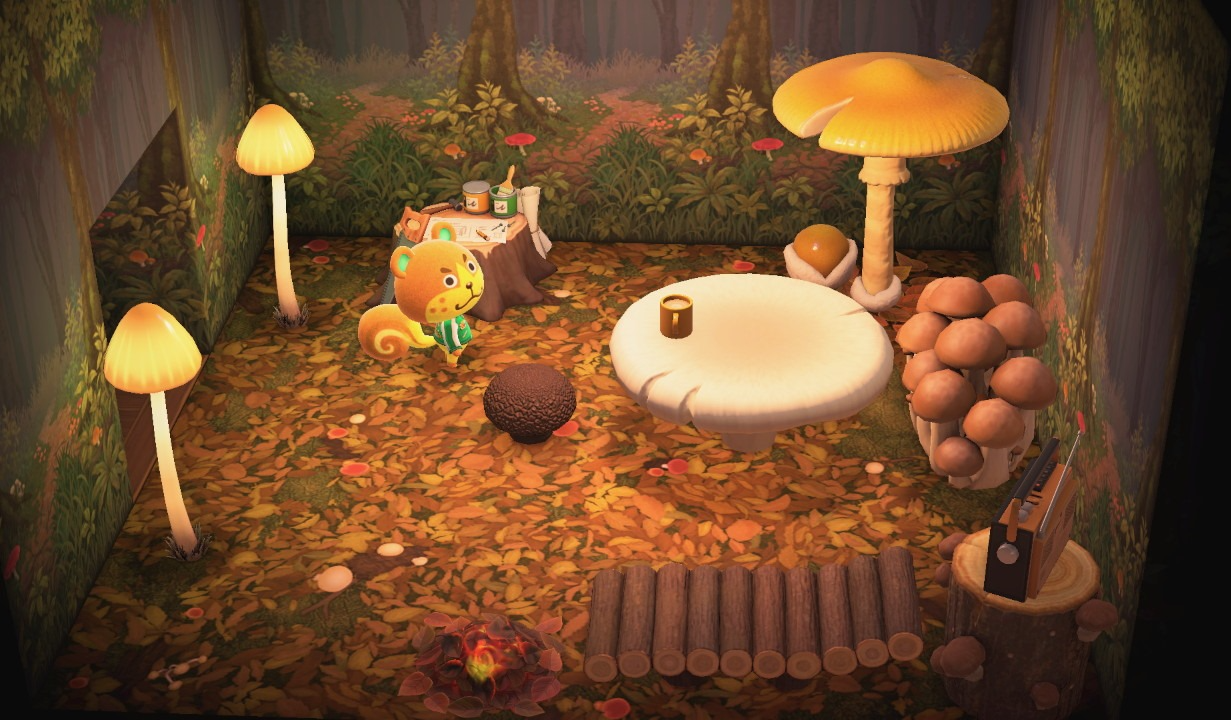 Other appearances
[
edit
]
In Happy Home Designer

[

edit

]
Happy Home Designer House Info

Sheldon

Type:
Jock Squirrel
Client's Vision:
An all-you-can-game room.
Required Items:
Arcade Machine
Flat-Screen TV
Virtual Boy
Favorite Song:
K.K. Technopop
Favorite Saying:
Winners don't quit, and quitters never win.
Card profiles
[
edit
]
Animal Crossing amiibo Card

[

edit

]
Animal Crossing amiibo card

Card back

#031 Sheldon -

Series 1

| | |
| --- | --- |
| Type: | Sheldon |
| Star sign: | Pisces |
| Birthday: | February 26 |
| Dice value: | 3 |
| Hand sign: | Paper |
Gallery
[
edit
]
Names in other languages
[
edit
]
クリス


Kurisu

Chris, also from "risu", squirrel

---

크리스


Keuriseu

Chris

---

克栗斯




---

Шелдон


Unknown

-

---

Sheldon

-

---

Steffen

-

---

Matracas

Rattle

---

Roy

Comon French last name meaning King

---

Frugolo

-
クリスKurisuChris, also from "risu", squirrel크리스KeuriseuChrisUnknownUnknown-克栗斯UnknownUnknownUnknownUnknownUnknownШелдонUnknown-Sheldon-Steffen-MatracasRattleUnknownUnknownRoyComon French last name meaning KingUnknownUnknownFrugolo-UnknownUnknown