Poko
From Nookipedia, the Animal Crossing wiki
The subject of this page has no official English localization, so a translation of the original Japanese name is used instead.
| | | |
| --- | --- | --- |
| | Poko |   |



Species
Personality
Gender
Bear cub
Jock
Male
Star sign
Aries
Catchphrase
"へへ"
Clothing
Arctic camo
Umbrella
Yellow umbrella
Main appearances


Other appearances

Phrase in other languages
Poko (ポコ, Poko?) is a jock bear cub villager in Doubutsu no Mori e+. He can only move to the player's town if his e-Reader card is scanned. According to Ike's e-Reader card profile, Ike is his father.
Characteristics
[
edit
]
Appearance
[
edit
]

Poko is an orange-skinned cub with dark brown fur. The inside of his ears, tips of his paws, and his stomach are the same color as his muzzle. His eyes are simple black ovals. He has arched black thin eyebrows. He bears a strong resemblance to Ike, as he is Ike's son.
Personality
[
edit
]
Below is a brief description of the jock personality. For more information, click here.
Poko has a jock personality, which means he will enjoy exercising and eating healthy. He will often talk to the player about him playing in different sports.
Villager information
[
edit
]
In Doubutsu no Mori e+

[

edit

]
In Doubutsu no Mori e+

[

edit

]
In Doubutsu no Mori e+, Poko's house features the same furniture layout as Scoot's.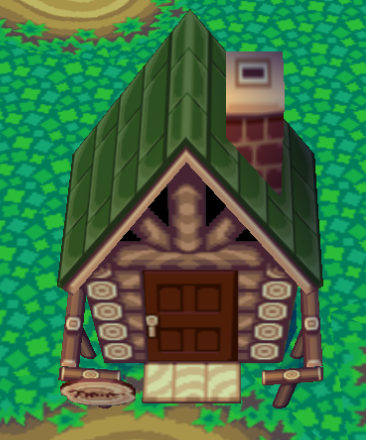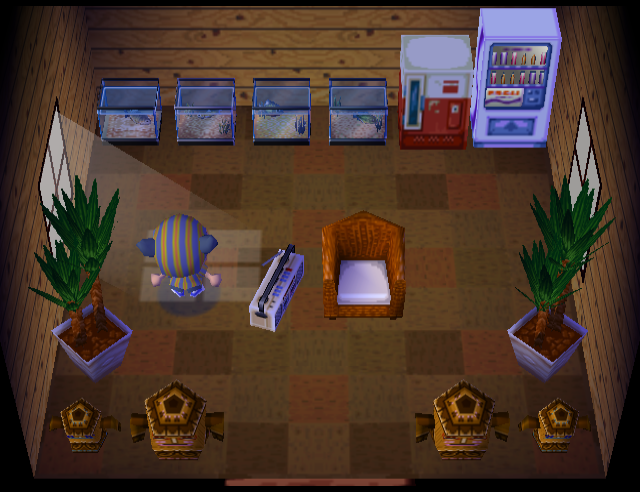 Card profiles
[
edit
]
Doubutsu no Mori e+ e-Reader card

[

edit

]
#057 ポコ (Poko) -

Series 3

Gender:
Male
Clothes:
かんれいめいさいふく
chilly camouflage clothes
Star sign:
牡羊座
Aries
Favorite phrase:
へへ
hehe
Profile:
父ちゃんみたいになりたいな!今日も元気に魚釣りに挑戦だ!でも、眠れない夜やお腹がすいたときは、ちょっぴりさみしいポコくんです。
I wish I could be just like my dad! I'm going to have a try at fishing again today! But at night when he can't sleep or when he is hungry, Poko-kun is a little lonely.
Favorite saying:
子供は風の子
Children are children of the wind
(Short for "children are children of the wind, adults are children of fire," i.e. children will play outside even when it's cold while adults stay indoors by the fire)[1]
Gallery
[
edit
]
Names in other languages
[
edit
]
ポコ


Poko
-
See also
[
edit
]
References
[
edit
]