Masa
From Nookipedia, the Animal Crossing wiki
The subject of this page has no official English localization, so a translation of the original Japanese name is used instead.
| | | |
| --- | --- | --- |
| | Masa |   |



Species
Personality
Gender
Dog
Jock
Male
Star sign
Pisces
Catchphrase
"てもんだ"
Clothing
Blue aloha shirt
Umbrella
Batbrella
Main appearances


Other appearances

Phrase in other languages
Masa (マサ, Masa?) is a jock dog islander in Doubutsu no Mori e+. He can only move to Animal Island if his e-Reader card is scanned. According to his e-Reader card profile, he has a fascination with fishing, and is a fishing buddy of Ace.
Characteristics
[
edit
]
Appearance
[
edit
]
Masa is a brown dog who wears a black cap. He has light brown around his mouth, with black details. His mouth has a mustache shape to it, and it is red.
Personality
[
edit
]
Below is a brief description of the jock personality. For more information, click here.
Masa is a jock islander, acting energetic, competitive, and obsessed with exercising. This makes Masa easy to get along with, and will easily befriend other villagers as well. Despite this, he will express confusion for lazy villagers, who have an opposing personality, and will clash with snooty villagers by criticizing their appearance.
Villager information
[
edit
]
In Doubutsu no Mori e+

[

edit

]
In Doubutsu no Mori e+

[

edit

]
As an islander, Masa's house in Doubutsu no Mori e+ will begin with only one furniture item, along with the exotic wall and bamboo flooring. He will request specific items for the player to give to him, which he will place in his house. After he places five items in his house, he will upgrade his flooring. Even though all of the other islanders upgrade their wallpaper after placing two items in their houses, Masa's wallpaper remains the same. Dobie requests for the same items as Masa, although his house has different wallpaper and flooring.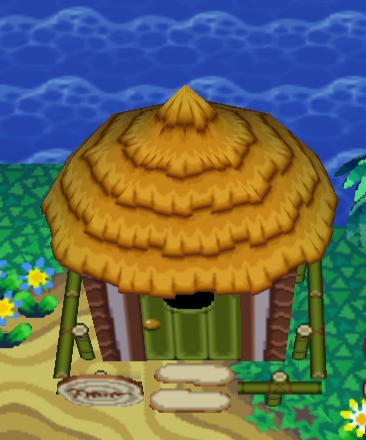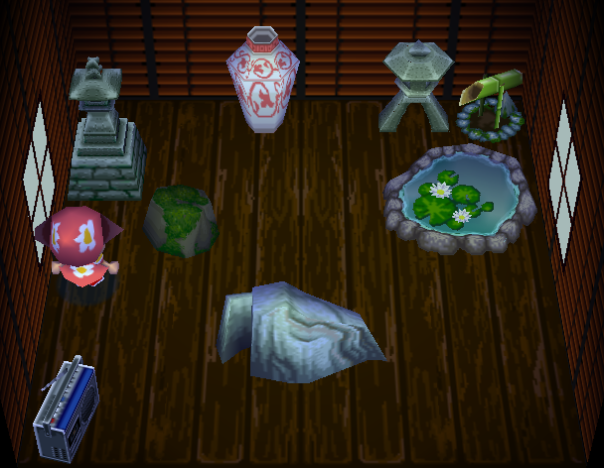 Card profiles
[
edit
]
Doubutsu no Mori e+ e-Reader card

[

edit

]
#075 マサ (Masa) -

Series 3

Gender:
Male
Clothes:
あおのアロハ
blue aloha
Star sign:
魚座
Pisces
Favorite phrase:
てもんだ
temonda ("that should be")
Profile:
毎日魚のことばかり考えているくらい釣りが好きなマサ。フェザーとは釣り仲間です。海釣りだったらフェザーよりも一枚上手。さすが島っ子!!
Masa loves fishing so much that he thinks about fish every day. Feather is his fishing buddy. When it comes to fishing in the ocean, he's a class above Feather. An island boy indeed!!
Favorite saying:
太公望
Dedicated angler
Gallery
[
edit
]
Names in other languages
[
edit
]
マサ


Masa
-
See also
[
edit
]