Sly
Jump to navigation
Jump to search
This article is about the alligator villager. For the villager whose English name is the same as this villager's French name, see Chuck.

Sly
 

 

ハイド

 

하이드

 

海德

 

Chuck

 

Driberto

 

Estallón

 

Steve

 

Sly

 

Слай

Birthday
November 15th
Phrase
hoo-rah

More languages

 カサコソ
 부스럭
 唰唰
 repos
 ciaf
 capón
 smack
 schnapp
 ingerukt
 ура-а-а

Clothes
Jungle-Camo Tee
New Leaf
Camo Tee (Brown)
New Horizons
Saying
Don't bite off more than you can chew.
Main Games
Other Games

Sly is an alligator villager with a jock personality in the Animal Crossing series. He first appeared in Animal Crossing: New Leaf. His name is derived from his camouflage clothing and decorations which make him hidden. Similarly, his Japanese name comes from "hide."
Characteristics
[
edit
]
Appearance
[
edit
]
Sly is an alligator with a tan, orange, and brown camouflage pattern on his body, and green eyes with black pupils that have white dots in the center. His camouflage appearance is similar to Camofrog.
Personality
[
edit
]
Below is a brief description of the jock personality. For more information, click here.
Sly has a jock personality, so he often will mention sports and exercise to the player and may come across as rude. He lacks intelligence like many other jock villagers, so he will appear absent minded when talking about deep, meaningful things. He may not get along well with lazy villagers due to having a conflicting lifestyle. He will upset snooty and cranky villagers by questioning fitness and age. He will get along with normal and peppy villagers: normal because of their caring, over-friendly nature; peppy because of their bouncy, happy-go-lucky attitude.
Preferences
[
edit
]
In New Leaf

[

edit

]
Picture
Don't bite off more than you can chew.
Biography
Siblings
Eldest of seven
Skill
Pretending to sleep
Goal
Explorer
Fear
Monster
Favorites
Clothing
Rock 'n' Roll
Modern
Color
Colorful
Coffee
Type
Blue Mountain
Milk
Lots
Sugar
Three spoonfuls
Ideal Gifts for Sly – Colorful Rock 'n' Roll
https://dodo.ac/np/images/f/fa/SlyPicACNL.pngEldest of sevenPretending to sleepExplorerMonsterRock 'n' RollModernColorfulBlue MountainLotsThree spoonfuls
In New Horizons

[

edit

]
Ideal Gifts for Sly – Brown / Green Cool and Simple Items
https://dodo.ac/np/images/f/fa/SlyPicACNL.pngUnknownUnknownUnknownUnknownUnknownUnknownUnknownUnknownUnknownUnknown
In New Leaf

[

edit

]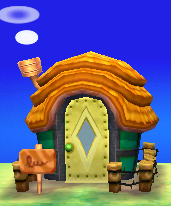 Style:
No style
Items:

 

Modern Bed

 

Cardboard Sofa

 

Cardboard Table

 

Pothos

 

Tree Standee

 

Lady Palm

 

Weeping Fig

 

Exit Sign

 

Tape Deck

 

Caveman Tunic

 

Surveillance Camera

 

Combat Helmet

Wallpaper:
 

Jungle Wallpaper

Floor:
 

Jungle Floor

Music:
K.K. Safari
In New Horizons

[

edit

]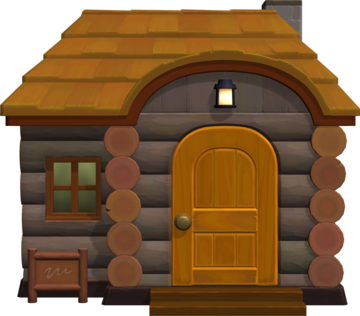 Card profiles
[
edit
]
Happy Home Designer amiibo Card

[

edit

]
Animal Crossing amiibo card

Card back

#138 Sly -

Series 2

| | |
| --- | --- |
| Type: | Alligator |
| Star sign: | Scorpio |
| Birthday: | November 15th |
| Dice value: | 2 |
| Hand sign: | Scissors |
Gallery
[
edit
]
Names in other languages
[
edit
]
ハイド


Haido

Hyde

---

하이드


Hide

Hyde

---

海德


Hǎidé

---

Слай


Slay

From English name

---

Sly

Same as English name

---

Steve

-

---

Estallón

Spanish pronunciation of Stallone, from the actor Sylvester Stallone

---

Chuck

From "Charles," a given name meaning "free man"

---

Driberto

-
ハイドHaidoHyde하이드HideHydeUnknownUnknownHyde海德UnknownHǎidéUnknownUnknownUnknownUnknownСлайSlayFrom English nameSlySame as English nameSteve-EstallónSpanish pronunciation of Stallone, from the actor Sylvester StalloneUnknownUnknownChuckFrom "Charles," a given name meaning "free man"UnknownUnknownDriberto-UnknownUnknown