Peck
Jump to navigation
Jump to search


Species
Personality
Gender
Bird
Jock
Male
Birthday
July 25th
Quote
"The best defense is a good offense."
Catchphrase
"crunch"
Clothing
Gray Tank[nb 1]
Raglan Shirt (Red)[nb 2]
Main appearances
Other appearances
Name in other languages


 ふみたろう
 문대
 Gheppio
 Picko

 文雄
 Pec
 Picuet
 Peck

 文雄
 Pec
 Picuet
 Пек

Phrase in other languages


 ブン
 츠츠츠
 sprint
 flatter

 噗噗
 poupousse
 muy fuerte
 wasbordje

 噗噗
 poupousse
 cachirp
 тук-тук
Peck is a jock bird villager who debuts in Animal Crossing: New Leaf. His name simply comes from "pecking," a common behavior of birds. "pecs," which is pronounced like "pecks," is also an abbreviation for the pectoral muscles, referencing his jock personality.
Characteristics
[
edit
]
Appearance
[
edit
]

Peck is a white bird with the top of his head being brown. He has white eyes, red eyebrows, and a pointed peach beak. His wings are gray with black wingtips and he has a brown tail. Peck is most likely based on a Java Finch.
Personality
[
edit
]
Below is a brief description of the jock personality. For more information, click here.
Peck has a jock personality, which means he will have a keen interest in sports and fitness, making him appear competitive and in some cases rude when talking to other villagers, usually criticizing their fitness. He will appear slow-witted and absent-minded when talking about deep, meaningful things. He will get along well with peppy villagers, who are the female equivalent of them, but gets confused by the choice of lifestyle followed by lazy villagers, who have a conflicting lifestyle. He may offend and upset snooty and cranky villagers.
Preferences
[
edit
]
In New Leaf

[

edit

]
Picture
The best defense is a good offense.
Biography
Siblings
Youngest of three
Skill
Rock paper scissors
Goal
Firefighter
Fear
Skeleton Hood
Favorites
Clothing
Sporty
Official
Color
Beige
Coffee
Type
Blend
Milk
Lots
Sugar
Three spoonfuls
Ideal Gifts for Peck – Beige Sporty
https://dodo.ac/np/images/4/4d/PeckPicACNH.pngYoungest of threeRock paper scissorsFirefighterSkeleton HoodSportyOfficialBeigeBlendLotsThree spoonfuls
In New Horizons

[

edit

]
Species
Gender
Personality
Bird
Male
Jock (A)
Birthday
July 25
Catchphrase
crunch
Default Clothing
Raglan Shirt (Red)
Favorite Styles
Simple and Active
Favorite Colors
Beige and Red
Hobby
Play
Ideal Clothing for Peck – Beige / Red Simple and Active Clothing
In New Leaf

[

edit

]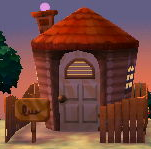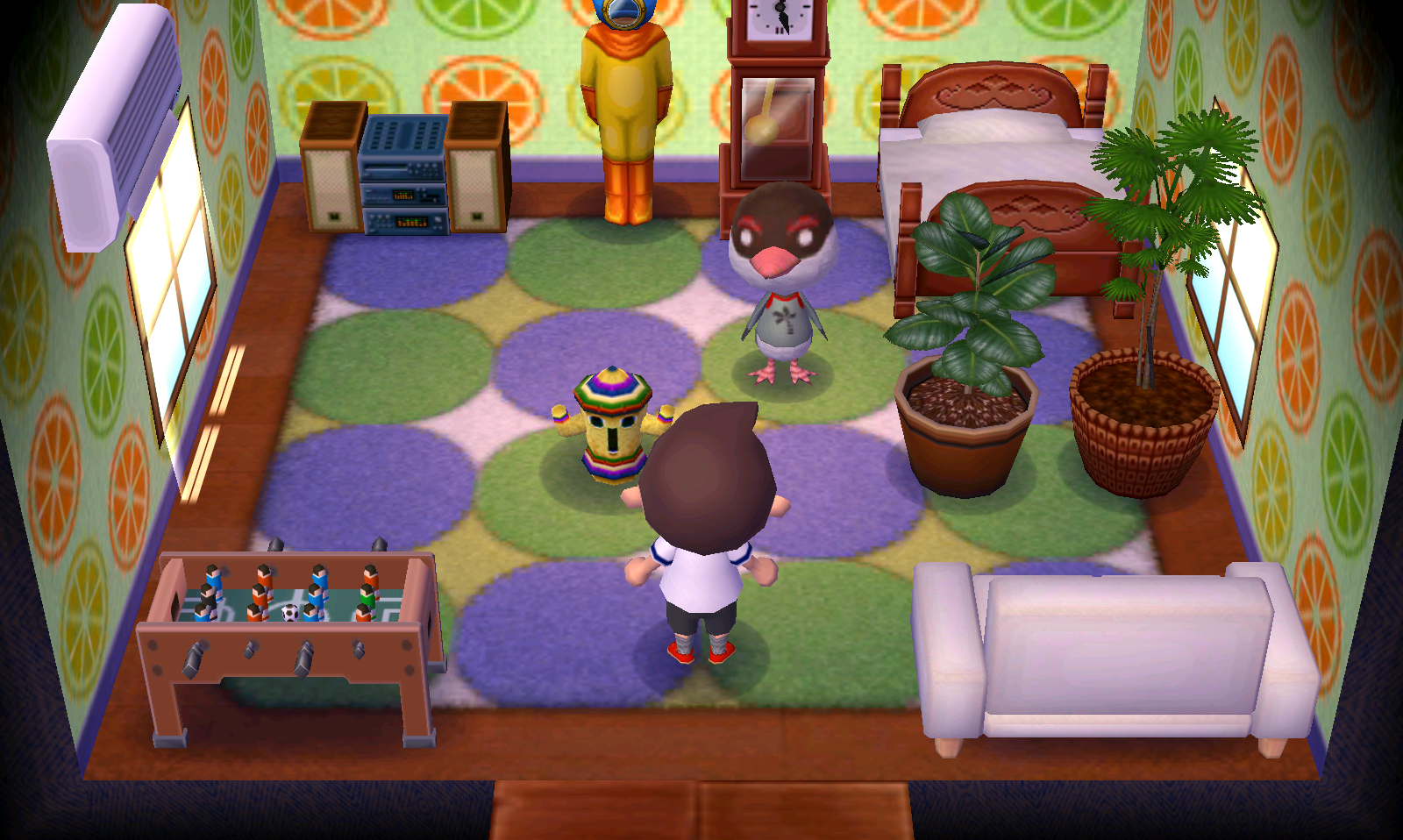 Style:
No style
Items:

 

Classic Bed

 

Hi-Fi Stereo

 

Minimalist Sofa

 

Foosball Table

 

Diver Dan

 

Classic Clock

 

Mini Sproid

 

Rubber Tree

 

Lady Palm

 

Air Conditioner

Wallpaper:
 

Citrus Wall

Floor:
 

Alpine Rug

Music:
Forest Life
In New Horizons

[

edit

]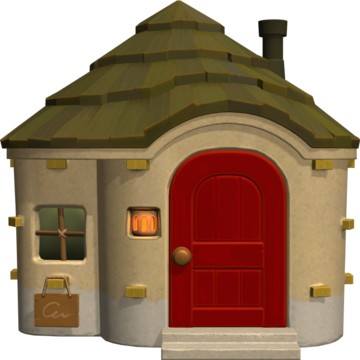 Other appearances
[
edit
]
In Happy Home Designer

[

edit

]
Happy Home Designer House Info

Peck

Type:
Jock Bird
Client's Vision:
A birdcage.
Required Items:
Birdhouse
Bird Feeder
Birdbath
Favorite Song:
Mountain Song
Favorite Saying:
The best defense is a good offense.
Card profiles
[
edit
]
Animal Crossing amiibo Card

[

edit

]
Animal Crossing amiibo card

Card back

#142 Peck -

Series 2

| | |
| --- | --- |
| Type: | Bird |
| Star sign: | Leo |
| Birthday: | July 25th |
| Dice value: | 6 |
| Hand sign: | Paper |
Gallery
[
edit
]
Names in other languages
[
edit
]
ふみたろう


Fumitarou

From 文鳥 paddy bird. 文 can be read "fumi".

---

문대


moondae

---

文雄


wén xióng

---

Пек


Pek

From English name

---

Peck

Same as English name

---

Picko

From the verb picken, meaning "to pick" or "to peck"

---

Picuet

-

---

Pec

-

---

Gheppio

Kestrel, a type of falcon
ふみたろうFumitarouFrom 文鳥 paddy bird. 文 can be read "fumi".문대moondaeUnknownUnknown文雄Unknownwén xióngUnknownUnknownUnknownUnknownПекPekFrom English namePeckSame as English namePickoFrom the verb picken, meaning "to pick" or "to peck"Picuet-UnknownUnknownPec-UnknownUnknownGheppioKestrel, a type of falconUnknownUnknown