Jacques
Jump to navigation
Jump to search
This article is about the bird villager. For the villager whose English name is the same as this villager's German name, see Pierre.

Jacques
 

 

ジョッキー

 

쪼끼

 

赵奇

 

Jacky

 

Zampiero

 

Gorrelmo

 

Pierre

 

Jacques

 

Жак

| Species | Personality | Gender |
| --- | --- | --- |
| Bird | Smug | Male |

Birthday
June 22nd
Phrase
zut alors

NA




チェケラ

JP

More languages

 チェケラ
 체키라웃
 唷唷唷
 ploc ploc
 why not
 pio pio
 chapó
 piepiep
 zut alors
 фу ты

Clothes
Red Flannel Shirt
Saying
Better to have loved and squawked than to have never loved at all.
Main Games
Other Games

Jacques is a smug, bird villager in the Animal Crossing series. He first appeared in Animal Crossing: New Leaf. His name comes from the word Disk Jockey, or DJ, for short. His English name may also come from Jacques Cousteau, an oceanographer who also wore a beanie. His catchphrase is French for "darn it," referencing his name, the French counterpart for Jack.
Characteristics
[
edit
]
Appearance
[
edit
]
Jacques is a dark navy bird resembling a jackdaw, which may also be the basis for his name. He sports a green beanie and a short brown goatee, short brown hair underneath his beanie. He has brown eyebrows and lazy blue eyes. He has a yellow beak, and bright green stripes around his ankles and the tips of his wings and tail.
Personality
[
edit
]
Below is a brief description of the smug personality. For more information, click here.
Jacques is a smug villager, meaning he is well-mannered, polite, and friendly. He is quite flirtatious and has a fair number of unseen hobbies that include collecting plastic bottle caps and constantly talking about trains. He enjoys complimenting other villagers, including the player, and he is generous and quite easy to befriend. He is fairly easy to disappoint when the player refuses to trade in items and if the player fails to complete a favor from him. He is very interested in fashion, and when shopping in GracieGrace or Able Sisters, he seems to be big fans of the two tailors. Like all other smug villagers, Jacques falls asleep at 2:00 a.m. and wakes up at 8:30 a.m.
Preferences
[
edit
]
In New Leaf

[

edit

]
Picture
Better to have loved and squawked than to have never loved at all.
Biography
Siblings
Third of fifth
Skill
Beat boxing
Goal
Singer
Fear
Bug Mask
Favorites
Clothing
Flashy
Ornate
Color
Green
Coffee
Type
Blend
Milk
Lots
Sugar
Three spoonfuls
Ideal Gifts for Jacques – Green Flashy
https://dodo.ac/np/images/e/e5/JacquesPicACNL.pngThird of fifthBeat boxingSingerBug MaskFlashyOrnateGreenBlendLotsThree spoonfuls
In New Horizons

[

edit

]
Photo
Better to have loved and squawked than to have never loved at all.
Favorites
Style
Cool
Simple
Color
Green / Black
Ideal Gifts for Jacques – Green / Black Cool and Simple Items
https://dodo.ac/np/images/e/e5/JacquesPicACNL.pngUnknownUnknownUnknownUnknownUnknownUnknownUnknownUnknownUnknownUnknown
In New Leaf

[

edit

]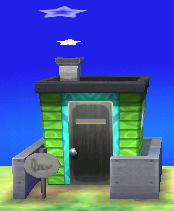 Style:
Items:

 

Music Stand

 

Amp

 

Vibraphone

 

DJ's Turntable

 

Sleek Sofa

 

Modern Table

 

Laptop

Wallpaper:
 

Concrete Wall

Floor:
 

Sleek Carpet

Music:
K.K. House
In New Horizons

[

edit

]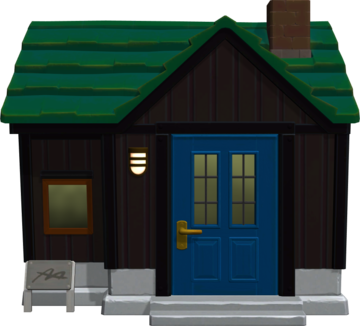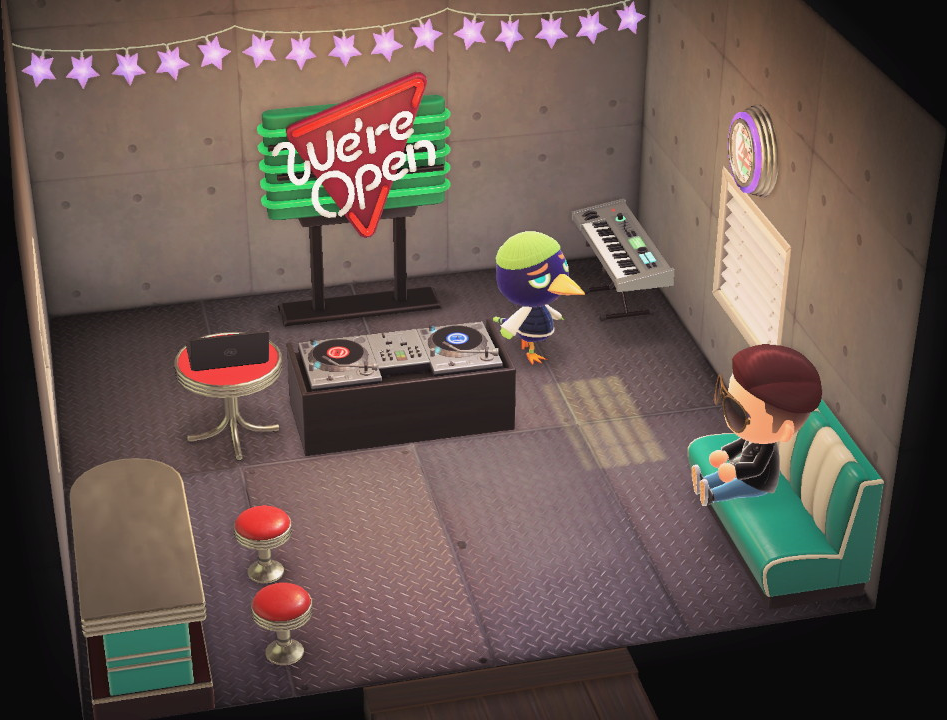 Other appearances
[
edit
]
In Happy Home Designer

[

edit

]
Happy Home Designer House Info

Jacques

| | |
| --- | --- |
| Type: | Bird |
| Client's Vision: | A hip music club. |
| Required Items: | - |
| Favorite Song: | K.K. Disco |
| Favorite Saying: | Better to have loved and squawked than to have never loved at all. |
In Pocket Camp

[

edit

]
Animal Crossing: Pocket Camp Character Info

Needed to Invite:

  This villager can be unlocked through Blathers's Treasure Trek.

Friendship Rewards:


Red Flannel Shirt
and Sparkle Stone


Sparkle Stone


DJ's Turntable
Craft Unlock
Level 7
Level 9
Level 15


Pic of Jacques‎‎
and Sparkle Stone


Sparkle Stone


Sparkle Stone

Level 20
Level 25
Level 30

| | | |
| --- | --- | --- |
| Sparkle Stone | Sparkle Stone | Sparkle Stone |
| Level 35 | Level 40 | Level 45 |

Jacques


Don't let Jacques's pretentious demeanor turn you off. He's actually just overcompensating for the fact that he can't down a cold drink without getting a killer headache.

 Preferred theme:
 Primary reward:
 Preserves
Card profiles
[
edit
]
Animal Crossing amiibo card

Card back

#370 Jacques -

Series 4

| | |
| --- | --- |
| Type: | Bird |
| Star sign: | Cancer |
| Birthday: | June 22nd |
| Dice value: | 2 |
| Hand sign: | Paper |
Gallery
[
edit
]
Names in other languages
[
edit
]
ジョッキー


Jockey
From disk jockey, or DJ, for short

---

쪼끼


Jjokki

Same as Japanese name.

---




赵奇

 

/

 

趙奇


Zhào qí

---

Жак


Zhak

From English name

---

Jacques

Same as English name

---

Pierre

-

---

Gorrelmo

From gorrión, meaning "sparrow"; may also come from gorro, meaning "cap," and Elmo

---

Jacky

-

---

Zampiero

-
ジョッキーJockeyFrom disk jockey, or DJ, for short쪼끼JjokkiSame as Japanese name.UnknownUnknownUnknown赵奇趙奇Zhào qíUnknownUnknownUnknownЖакZhakFrom English nameJacquesSame as English namePierre-GorrelmoFrom gorrión, meaning "sparrow"; may also come from gorro, meaning "cap," and ElmoUnknownUnknownJacky-UnknownUnknownZampiero-UnknownUnknown