Madam Rosa
From Nookipedia, the Animal Crossing wiki
The subject of this page has no official English localization, so a translation of the original Japanese name is used instead.
| | | |
| --- | --- | --- |
| | Madam Rosa |   |



Species
Personality
Gender
Bird
Snooty
Female
Star sign
Scorpio
Catchphrase
"ほほほ"
Clothing
Red aloha shirt
Umbrella
Elegant umbrella
Main appearances


Other appearances

Phrase in other languages
Madam Rosa (マダムローザ, Madamurōza?) is a snooty bird islander in Doubutsu no Mori e+. She can only move to Animal Island if her e-Reader card is scanned.
Characteristics
[
edit
]
Appearance
[
edit
]
Madam Rosa is a purple bird with a yellow beak. She wears purple eyeshadow and has purple cheeks.
Personality
[
edit
]
Below is a brief description of the snooty personality. For more information, click here.
Madam Rosa is a snooty islander, so she will be rude to the player. Madam Rosa will enjoy gossiping and make-up and shopping. She will befriend the player the better they get to know her, but she will still act snobbish.
Villager information
[
edit
]
In Doubutsu no Mori e+

[

edit

]
In Doubutsu no Mori e+

[

edit

]
As an islander, Madam Rosa's house in Doubutsu no Mori e+ will begin with only one furniture item, along with the exotic wall and bamboo flooring. She will request specific items for the player to give to her, which she will place in her house. After she places two items in her house, she will upgrade her wallpaper, and after she places five items, she will upgrade her flooring. Ankha requests for the same items as Madam Rosa, although her house has different wallpaper and flooring.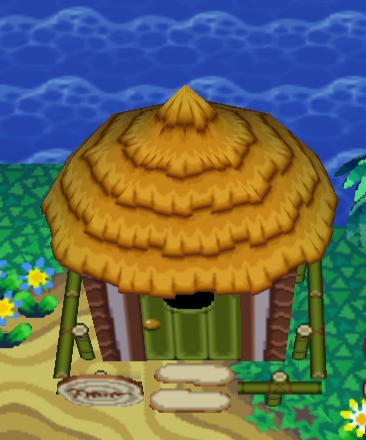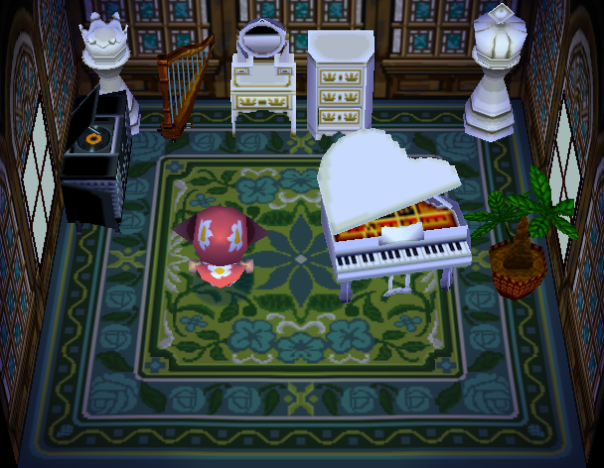 Card profiles
[
edit
]
Doubutsu no Mori e+ e-Reader card

[

edit

]
#030 マダムローザ (Madam Rosa) -

Series 1

Gender:
Female
Clothes:
あかのアロハ
red aloha
Star sign:
蠍座
Scorpio
Favorite phrase:
ほほほ
hohoho
Profile:
こう見えても、何かと忙しいんだそうです、ローザさん。お茶会にテニスに海外旅行・・・。いつも予定はいっぱいです。大変ですね。
Despite her appearance, Rosa-san says she is always busy with something. Tea parties, tennis, trips abroad... Her schedule is always full. It's hard work, huh.
Favorite saying:
左団扇
Left-handed fan
(A life of ease and comfort; represented by holding an uchiwa fan in one's left hand)[1]
Gallery
[
edit
]
Madam Rosa is the second bird villager in the Animal Crossing series to be an islander, the first being Flash.
Madam Rosa appears on the e-Reader cards for "K.K. Dixie" and "K.K. Marathon." On the album art in later games, she was removed from the former and was replaced by Midge in the latter.
Names in other languages
[
edit
]
マダムローザ


Madamurōza
Madam Rosa
See also
[
edit
]
References
[
edit
]