Greta
Jump to navigation
Jump to search
Greta
 

 

ふくこ

 

복자

 

如意

 

Greta

 

Greta

 

Jimena

 

Gretel

 

Greta

 

Грета

Birthday
September 5th
Phrase
yelp

More languages

 おほほ
 오호호
 呵呵呵
 téma
 okka
 rattaplan
 bocadito
 ñiñi-ñiá
 nagnag
 piepzak
 писк

Clothes
Blossom Tee
Saying
The world is a stage.
Main Games
Other Games

Greta is a snooty, mouse villager in the Animal Crossing series who first appeared in Animal Crossing: New Leaf. Greta's design is based on the otafuku, a type of Japanese mask. Her name was originally a derivation of the female given name Margareta, becoming later a proper name and thus maintaining its meaning, "pearl" - befitting the trend to associate snooty villagers with rare gems or glamorous things.
Characteristics
[
edit
]
Appearance
[
edit
]
Greta is a white mouse with pink ears. She appears to have a blue parting cut hairstyle, and pink, blushing cheeks. She has pink hands and feet, and her tail is white with pink stripes. Her eyes generally remain almost closed, though when open, Greta's eyes are a dark yellow with black pupils.
Personality
[
edit
]
Below is a brief description of the snooty personality. For more information, click here.
As a snooty villager, Greta will appear rude and arrogant when talking to the player. She will talk about the style and appearance of other villagers, including the player, giving her opinion on what they are wearing. She will warm up to the player after some time talking to them, sharing any gossip and asking them for their opinion on what they are wearing and holding. She will find it hard to get along with other villagers, specifically sisterly, jock and lazy villagers who have conflicting lifestyles with her own. She may get on with cranky villagers, who also enjoy gossiping about the appearance and lifestyles of others. She may also get along with smug and normal villagers. In New Leaf, Greta will go to sleep at 2:00 a.m. and wakes up at 9:30 a.m.
Preferences
[
edit
]
In New Leaf

[

edit

]
Picture
The world is a stage.
Biography
Siblings
Eldest of four
Skill
Playing horseshoes
Goal
Florist
Fear
Skeleton Hood
Favorites
Clothing
Iconic
Sporty
Color
Purple
Coffee
Type
Mocha
Milk
None at all
Sugar
None at all
Ideal Gifts for Greta – Purple Iconic
https://dodo.ac/np/images/9/9a/GretaPicACNL.pngEldest of fourPlaying horseshoesFloristSkeleton HoodIconicSportyPurpleMochaNone at allNone at all
In New Horizons

[

edit

]
Ideal Gifts for Greta – Pink / Purple Elegant and Simple Items
https://dodo.ac/np/images/9/9a/GretaPicACNL.pngUnknownUnknownUnknownUnknownUnknownUnknownUnknownUnknownUnknownUnknown
Greta's house contains many Japanese-themed furniture. A lot of her furniture comes from the Zen Set, such as a Screen, a Paper Lantern, a Hibachi, a Stair Dresser and a Hearth. She also has a Lovely Doll, a Tatami Bed and a Sanshin. She has a Blossom Tee displayed, and by moving the camera left/right with the D-pad, she also has a Female Mask displayed on the back of the wall. Her wallpaper is the Modern Screen and her carpet is the Planked Tatami. Her Hi-fi Stereo plays K.K. Jongara.
In New Horizons

[

edit

]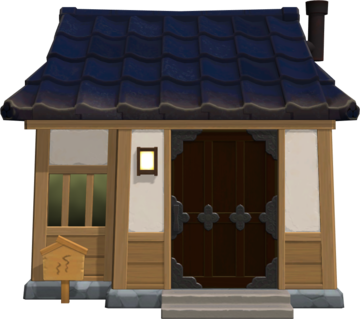 Style:
No style
Items:
Wallpaper:
 

Modern Shoji-Screen Wall

Flooring:
 

Common Flooring

Music:
Comrade K.K.
Other appearances
[
edit
]
In Happy Home Designer

[

edit

]
Happy Home Designer House Info

Greta

Type:
Mouse
Client's Vision:
A hot-springs spa.
Required Items:
Outdoor bath
Bamboo bench
Paper lantern
Favorite Song:
K.K. Song
Favorite Saying:
The world is a stage.
Card profiles
[
edit
]
Happy Home Designer amiibo Card

[

edit

]
Animal Crossing amiibo card

Card back

#254 Greta -

Series 3

| | |
| --- | --- |
| Type: | Mouse |
| Star sign: | Virgo |
| Birthday: | September 5th |
| Dice value: | 6 |
| Hand sign: | Paper |
Gallery
[
edit
]
Artwork
[
edit
]
Sprites & Models
[
edit
]
Screenshots
[
edit
]
Names in other languages
[
edit
]
ふくこ


Fukuko

lucky child

---

복자


Bokja

-

---

Greta

-

---

Gretel

-

---

Jimena

-

---

Greta

Same as English name.

---

Greta

Same as English name.
ふくこFukukolucky child복자Bokja-UnknownUnknownUnknownUnknownUnknownUnknownUnknownUnknownGreta-Gretel-Jimena-UnknownUnknownGretaSame as English name.UnknownUnknownGretaSame as English name.UnknownUnknown