Cashmere
Jump to navigation
Jump to search
Cashmere
 

 

ラムール

 

캐시미어

 

爱睦

 

Cashmir

 

Cashmere

 

Cachemir

 

Lana

 

Cashmere

 

Кашмир

Birthday
April 2nd
Phrase
baaaby

More languages

 ありんす
 포근포근
 爱
 愛
 bêllissime
 beensì
 peeeque
 baaa-buá
 bäääby
 bè-⁠ste
 бэ-эби

Clothes
Nebula Shirt

*


Nebula Tee

*

Saying
100% Wool
Main Games
Other Games

Cashmere is a snooty sheep villager from the Animal Crossing series. Having not appeared after Doubutsu no Mori e+, she eventually returned in Animal Crossing: New Leaf - Welcome amiibo.
Cashmere's name is based on the type of fabric of the same name. Her Japanese name is a French word for "lovely".
Characteristics
[
edit
]
Appearance
[
edit
]

Cashmere is a moss green sheep whose wool is a light powder blue color. Her face has dark green freckles, as well as having orange and brown striped horns, with white hooves. Her mouth has a cleft shape to it, and also wears pink eyeshadow.
Personality
[
edit
]
Below is a brief description of the snooty personality. For more information, click here.
As a snooty villager, Cashmere will initially appear rude and arrogant towards the player, often talking about herself and her own experiences, but will be nice and pleasurable if the conversation is mature and non-insulting. She may also talk about the style and appearance of other villagers, usually other female villagers such as normal, peppy, sisterly, and other snooty villagers. She will soon warm up to the player, confiding in them about her own personal feelings but still keeping subtly rude. She will find it hard to get along with other villagers, specifically jock and lazy villagers who have conflicting lifestyles compared to her own. She may get on with cranky villagers, who also enjoy gossiping about the appearance and lifestyles of others.
Preferences
[
edit
]
In New Leaf

[

edit

]
Picture
"100% Wool"
Biography
Siblings
eldest of 4 kids
Skill
Peeling Apples
Goal
Chef
Fear
Wolf
Favorites
Clothing
Flashy
Iconic
Color
Red
Coffee
Type
Blend
Milk
Regular
Sugar
Two Spoonfuls
Ideal Gifts for Cashmere – Red Flashy
https://dodo.ac/np/images/8/84/CashmerePicACNL.pngeldest of 4 kidsPeeling ApplesChefWolfFlashyIconicRedBlendRegularTwo Spoonfuls
In New Horizons

[

edit

]
Ideal Gifts for Cashmere – Purple / Beige Gorgeous and Elegant Items
https://dodo.ac/np/images/8/84/CashmerePicACNL.pngUnknownUnknownUnknownUnknownUnknownUnknownUnknownUnknownUnknownUnknown
In Animal Crossing, Cashmere has many items from the Exotic Series, including the wallpaper. Additionally, she also has a cabana chair, a green wardrobe, and two gyroids at the entrance to her home. Sitting atop an exotic end table is a Bell Cricket.
In Animal Crossing: New Leaf - Welcome amiibo, Cashmere's house and RV has a kitchen theme, featuring the cutting board set, a glass screen, a kitchen sink, and other kitchen appliances in her home.
In New Horizons

[

edit

]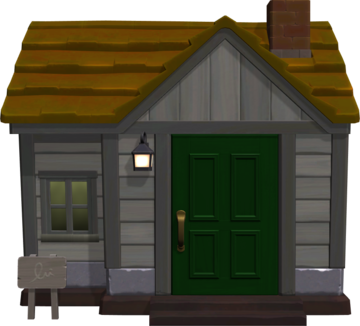 Style:
No style
Items:
Wallpaper:
 

Rustic-Stone Wall

Flooring:
 

Slate Flooring

Music:
Farewell
Card profiles
[
edit
]
Animal Crossing e-Reader card

[

edit

]
Animal Crossing-e card

Card back

#130 Cashmere -

Series 3

Gender:
Female
Species:
Sheep
Clothes:
Nebula Shirt
Sign:
Aries
Phrase:
baaaby
Password:
zvxaaY4&88QKZW
Ijg9eTR@jfmBbt
Profile:

 
All sheep have fluffy wool, but Cashmere is one of the few that try to de-fluff it. She feels it makes her look bloated – as a result, she's constantly threatening to shear it all off.
Welcome amiibo card

[

edit

]
Animal Crossing: New Leaf - Welcome amiibo card

Card back

#39 Cashmere

Furniture


Kitchen Wall


Block Flooring


Curry Plate


Cutting-Board Set


Glass Screen


Kitchen Counter


Kitchen Stove


Paella


Rolling Closet

Gallery
[
edit
]
Names in other languages
[
edit
]
ラムール


Ramūru

L'amour

---

캐시미어


Kaesimieo

Cashmere

---

Cashmere

-

---

Lana

Maybe a pun on the French word laine which means wool

---

Cachemir

Cashmere

---

Cashmir

-

---

Cashmere

-
ラムールRamūruL'amour캐시미어KaesimieoCashmereUnknownUnknownUnknownUnknownUnknownUnknownUnknownUnknownCashmere-LanaMaybe a pun on the French word laine which means woolCachemirCashmereUnknownUnknownCashmir-UnknownUnknownCashmere-UnknownUnknown