Sterling
Jump to navigation
Jump to search
This article is about the eagle villager. For the villager whose German name is the same as this villager's French name, see Peewee.

Sterling
 

 

ギンカク

 

은수리

 

银阁

 

Manfred

 

Beccodì

 

Arni

 

Horst

 

Sterling

 

Стерлинг

Birthday
December 11th
Phrase
skraaaaw

More languages

 やあッ
 호옷
 呀啊
 kaputt
 chicchirò
 mancuernas
 escróóó
 krahkrah
 havik
 клекот

Clothes
Scale-Armor Suit[nb 1]
Prior to New Horizons
Cavalier Shirt (Blue)
New Horizons
Saying
Discretion is the better part of valor.
Main Games
Other Games

Sterling is a jock, eagle villager from the Animal Crossing series. His first appearance was in Animal Crossing: City Folk, followed by Animal Crossing: New Leaf. His name comes from the "sterling silver," which is what his helmet is made out of. It can also be based on "starling," a type of bird. The name may also be a nod to the Sterling Renaissance Festival. His Japanese name is a reference to Ginkaku-ji, also known as the Silver Pavilion.
Characteristics
[
edit
]
Appearance
[
edit
]

Sterling wears a knight helmet. He is a blue eagle with a red, orange, and yellow beak, making him more resemble a toucan, rather than eagle. He also has an appearance similar to Knox, due to having a knight-like outfit. He is one of the few villagers to wear headgear.
Personality
[
edit
]
Below is a brief description of the jock personality. For more information, click here.
As a jock villager, Sterling will have an interest in physical fitness and sports making him appear competitive when talking to other villagers and the player. He will, despite his competitiveness, appear friendly towards the player but he may offend other villagers, usually snooty or cranky villagers, when he criticizes their fitness and physical appearance, usually making them walk off angry or upset. He will find it difficult to talk to lazy villagers, who have an opposite choice of lifestyle - appearing relaxed and calm, with no interest in physical fitness and an interest in food.
Preferences
[
edit
]
In City Folk

[

edit

]
Favorites
Clothing
Striking
Fancy
Furniture Genre
Retro/Playful
Furniture Series
Blue
Furniture Color
Blue
Ideal Furniture for Sterling – Blue Retro/Playful
https://dodo.ac/np/images/8/81/SterlingPicACNL.pngUnknownUnknownUnknownUnknownStrikingFancyBlueUnknownUnknownUnknown
In New Leaf

[

edit

]
Picture
Discretion is the better part of valor.
Biography
Siblings
Eldest of five
Skill
Doing chin-ups
Goal
Police officer
Fear
Bug
Favorites
Clothing
Historical
Flashy
Color
Blue
Coffee
Type
Kilimanjaro
Milk
A little bit
Sugar
One spoonful
Ideal Gifts for Sterling – Blue Historical
https://dodo.ac/np/images/8/81/SterlingPicACNL.pngEldest of fiveDoing chin-upsPolice officerBugHistoricalFlashyBlueKilimanjaroA little bitOne spoonful
In New Horizons

[

edit

]
Ideal Gifts for Sterling – Blue / Red Simple and Elegant Items
https://dodo.ac/np/images/8/81/SterlingPicACNL.pngUnknownUnknownUnknownUnknownUnknownUnknownUnknownUnknownUnknownUnknown
In City Folk, his house is Japanese-styled. In his house, he has a Samurai Suit and a Deer Scare. His stereo plays "King K.K." In New Leaf, his house has a medieval theme, which connects with his appearance. He has the Library Wall and the Palace Floor as his wallpaper and flooring, respectively. Some of the furniture includes a plant, two Rooks, and two sets of Plate Armor. His phonograph plays "Lucky K.K."
In New Leaf

[

edit

]
In New Horizons

[

edit

]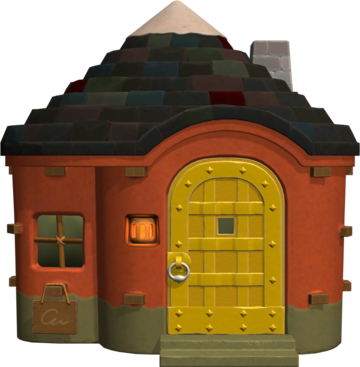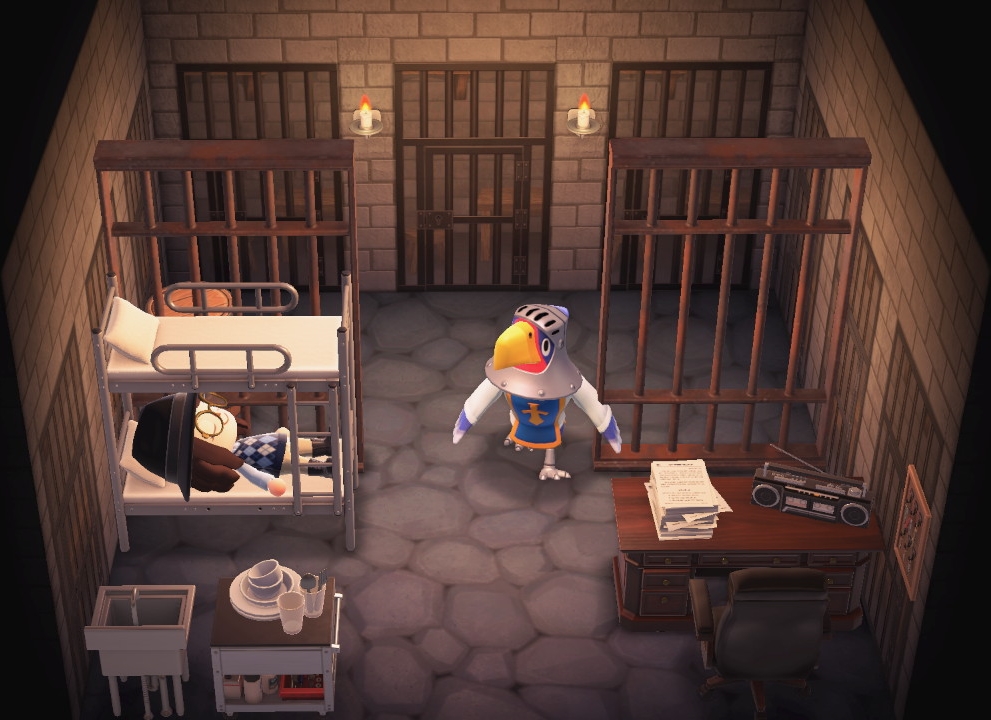 Card profiles
[
edit
]
Happy Home Designer amiibo Card

[

edit

]
Animal Crossing amiibo card

Card back

#048 Sterling -

Series 1

| | |
| --- | --- |
| Type: | Eagle |
| Star sign: | Sagittarius |
| Birthday: | December 11 |
| Dice value: | 6 |
| Hand sign: | Rock |
Gallery
[
edit
]
Names in other languages
[
edit
]
ギンカク


Ginkaku
Possibly from 銀閣寺 (Ginkaku-ji), the silver counterpart of Knox's Japanese namesake. The temple is not actually silver, despite its name.

---

은수리


Eunsuri

silver eagle

---

银阁




---

Стерлинг


Unknown

-

---

Sterling

-

---

Horst

-

---

Arni

-

---

Manfred

-

---

Beccodì

-
ギンカクGinkakuPossibly from 銀閣寺 (Ginkaku-ji), the silver counterpart of Knox's Japanese namesake. The temple is not actually silver, despite its name.은수리Eunsurisilver eagleUnknownUnknown-银阁UnknownUnknownUnknownUnknownUnknownСтерлингUnknown-Sterling-Horst-Arni-UnknownUnknownManfred-UnknownUnknownBeccodì-UnknownUnknown
↑ Formatted as Scale Armor Suit in City Folk