Celia
Jump to navigation
Jump to search


Species
Personality
Gender
Eagle
Normal
Female
Birthday
March 25th
Quote
"It's the thought that counts."
Catchphrase
"feathers"
Clothing
Loud Bloom Tee[nb 1]
Alpinist Dress (Green)[nb 2]
Main appearances
Other appearances
Name in other languages


 ティファニー
 티파니
 Celia
 Lora

 蒂芬妮
 Garance
 Jazmín
 Celia

 蒂芬妮
 Garance
 Jazmín
 Селия

Phrase in other languages


 そうね
 그래맞아
 ah bon
 kraaack

 是呢
 bebec
 plumis
 pluimpje

 是呢
 bebec
 plumí
 перышко
Celia is a normal eagle villager in the Animal Crossing series, first appearing in Animal Crossing: New Leaf. Celia is, most notably, the first female eagle villager since Amelia, who was the only female eagle for over a decade, prior to Celia's inclusion in Animal Crossing: New Leaf. She shares her Japanese name with Tiffany, another villager.
Characteristics
[
edit
]
Appearance
[
edit
]

Although Celia is an eagle, she resembles a cockatiel in appearance. She has bright white feathers, a bright yellow beak, and striped legs, with bright green feathers surrounding the edges of her head and wings. She has a pink blush on her cheek, with a pinkish trim on her tailfeathers. Her eyes are plain black and circular, while she has long eyelashes.
Personality
[
edit
]
Below is a brief description of the normal personality. For more information, click here.
Celia is a normal villager, meaning she is kind-hearted and nice at all times, even when first talking to her. She is motherly and sweet, often found gardening when outside, showing her love for nature and the player's town. She is a self-proclaimed bookworm, often talking about books that she is currently reading.She enjoys a simple lifestyle, making friends with others and doing all she can to contribute to the welfare of the town she lives in. Celia is easy to befriend due to her hospitable and kind nature and due to the fact that she doesn't appreciate gossip and likes bringing out the good side of others. She always appears calm to the player, often referring to them as 'feathers'. Celia is always positive, rarely sad or angry unless provoked by other players or villagers. She loves to compliment the player, often talking positively about the island's scenery, other villagers, or the players apparel.
Preferences
[
edit
]
In New Leaf

[

edit

]
Picture
It's the thought that counts
Biography
Siblings
Youngest Of 3 Kids
Skill
Brainteasers
Goal
Florist
Fear
Mummy Mask
Favorites
Clothing
Cute
Historical
Color
Pink
Coffee
Type
Mocha
Milk
The regular amount
Sugar
Two spoonfuls
Ideal Gifts for Celia – Pink Cute
https://dodo.ac/np/images/1/17/CeliaPicACNH.pngYoungest Of 3 KidsBrainteasersFloristMummy MaskCuteHistoricalPinkMochaThe regular amountTwo spoonfuls
In New Horizons

[

edit

]
Ideal Gifts for Celia – Pink / Green Elegant and Cute Items
https://dodo.ac/np/images/1/17/CeliaPicACNH.pngUnknownUnknownUnknownUnknownUnknownUnknownUnknownUnknownUnknownUnknown
Celia's house contains many pieces of furniture from the Regal Series. Her choice of wallpaper and flooring is the Mosaic Wall and Parquet Floor respectively. A Harp can be found inside her home, and a Moth Orchid appears on top of her Classic Table. A Marshmallow Chair is placed beside her Regal Vanity, while K.K. Aria plays on her stereo.
In New Horizons

[

edit

]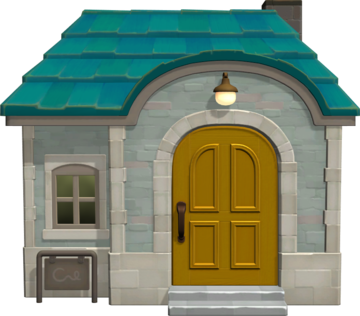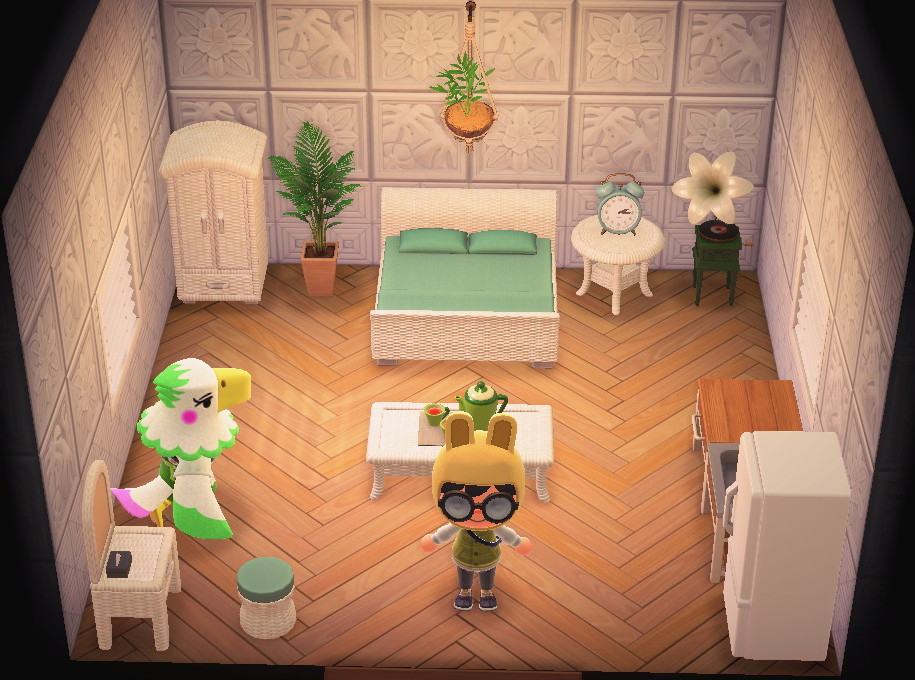 Other appearances
[
edit
]
In Pocket Camp

[

edit

]
Animal Crossing: Pocket Camp Character Info

Needed to Invite:

  This villager can be unlocked through Blathers's Treasure Trek.

Friendship Rewards:


Loud Bloom Tee
and Sparkle Stone


Sparkle Stone


Statue Fountain
Craft Unlock
Level 7
Level 9
Level 15


Pic of Celia‎‎
and Sparkle Stone


Sparkle Stone


Sparkle Stone

Level 20
Level 25
Level 30

| | | |
| --- | --- | --- |
| Sparkle Stone | Sparkle Stone | Sparkle Stone |
| Level 35 | Level 40 | Level 45 |

Celia


Celia is very friendly and outgoing, though the sight of a large eagle bearing down on them has given some of her mousy neighbors the wrong idea.

 Preferred theme:
 Primary reward:
 Paper
Card profiles
[
edit
]
Animal Crossing amiibo card

Card back

#363 Celia -

Series 4

| | |
| --- | --- |
| Type: | Eagle |
| Star sign: | Aries |
| Birthday: | March 25th |
| Dice value: | 6 |
| Hand sign: | Paper |
Gallery
[
edit
]
Names in other languages
[
edit
]
ティファニー


Tifanī

Tiffany

---

티파니


Tipani

From Japanese name

---

蒂芬妮


Dì fēn nī

---

Селия


Seliya

From English name

---

Celia

Same as English name

---

Lora

-

---

Jazmín

jasmine

---

Garance

madder

---

Celia

Same as English name
ティファニーTifanīTiffany티파니TipaniFrom Japanese nameUnknownUnknownFrom Japanese name蒂芬妮UnknownDì fēn nīUnknownUnknownUnknownUnknownСелияSeliyaFrom English nameCeliaSame as English nameLora-JazmínjasmineUnknownUnknownGarancemadderUnknownUnknownCeliaSame as English nameUnknownUnknown