Flurry
Jump to navigation
Jump to search
Flurry
 

 

ゆきみ

 

뽀야미

 

雪美

 

Emma

 

Meringa

 

Lluvia

 

Emilie

 

Flurry

 

Фларри

Birthday
January 30th
Phrase
powderpuff

More languages

 なのです (na no desu)
 뽀드득
 对啊
 對啊
 abajoujou
 fondue
 nomnom
 millimilli
 donsbal
 

пушистик

Clothes
Folk Shirt
Saying
Squeak your mind, even if your voice shakes.
Main Games
Other Games

Flurry is a normal hamster villager in the Animal Crossing series. She first appeared in Animal Crossing: New Leaf. Her English name refers to a flurry of snow, or a light, brief snow shower. Fittingly, Flurry was later added to Animal Crossing: Pocket Camp to promote the winter theme as a result, alongside Fang, Aurora, Diana, and Bianca.
Characteristics
[
edit
]
Appearance
[
edit
]
Flurry is a white hamster with a tan muzzle. The inside part of her ears is pink. Her eyes are simple, black circles with a white sparkle and noticeable eyelashes, and she has blue stripes over her eyes that look like eyebrows.
Personality
[
edit
]
Below is a brief description of the normal personality. For more information, click here.
As a normal villager, Flurry will appear friendly and hospitable towards the player and other villagers. Like other normal villagers, she will have an unseen obsession with hygiene and cleanliness, which she mentions when the player visits her in her home. Other than her hygiene interests, she will appear neutral and open-minded when discussing hobbies, such as gardening, bug catching, fishing, and so on. Like other villagers, she will, from time to time, ask the player for favors, feeling sorry for having to ask for help, but appearing very gracious once the task has been complete. She will get along easily with other villagers, but may conflict with lazy villagers when they talk about food and leading her on to suggesting making them dinner or lunch for them. She may also get irritated with cranky villagers due to their brusque nature.
Preferences
[
edit
]
In New Leaf

[

edit

]
Picture
Squeak your mind, even if your voice shakes.
Biography
Siblings
Eldest of ten
Skill
Peeling apples
Goal
Superhero
Fear
Bug
Favorites
Clothing
Iconic
Sporty
Color
Beige
Coffee
Type
Mocha
Milk
None
Sugar
None
Ideal Gifts for Flurry – Beige Iconic
https://dodo.ac/np/images/8/81/FlurryPicACNL.pngEldest of tenPeeling applesSuperheroBugIconicSportyBeigeMochaNoneNone
In New Horizons

[

edit

]
Ideal Gifts for Flurry – Red / Pink Elegant and Cute Items
https://dodo.ac/np/images/8/81/FlurryPicACNL.pngUnknownUnknownUnknownUnknownUnknownUnknownUnknownUnknownUnknownUnknown
In New Leaf

[

edit

]
Flurry's house contains almost all white furniture, most notably from the Regal and Minimalist Series. She also has a small kitchen area to the left of her room, consisting of a Deluxe Range and Refrigerator. Unlike many villagers, she has three pieces of furniture in which she can store items: the Refrigerator, the Princess Chest, and the Regal Dresser. Her record player plays Hypno K.K.
In New Horizons

[

edit

]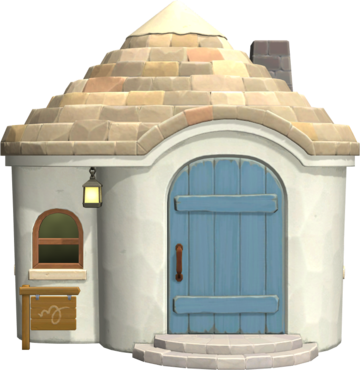 Other appearances
[
edit
]
In Happy Home Designer

[

edit

]
Happy Home Designer House Info

Flurry

Type:
Hamster
Client's Vision:
A winter wonderland
Required Items:
Snowman Vanity
Snowman
Snow Globe
Favorite Song:
-
Favorite Saying:
Squeak your mind, even if your voice shakes.
In Pocket Camp

[

edit

]
Appearance since December 17th, 2018
Animal Crossing: Pocket Camp Character Info

Needed to Invite:

Required Friendship Level: 5


| | | | | |
| --- | --- | --- | --- | --- |
| | | | | |
| Strawberry Cupcake | Minimalist Minitable | Snowman Chair | Snowman Vanity | Snowman Bed |

Friendship Rewards:


Folk Shirt
and Sparkle Stone


Sparkle Stone


Snow Globe
Craft Unlock
Level 7
Level 9
Level 15


Pic of Flurry‎‎
and Sparkle Stone


Sparkle Stone


Sparkle Stone

Level 20
Level 25
Level 30

| | | |
| --- | --- | --- |
| Sparkle Stone | Sparkle Stone | Sparkle Stone |
| Level 35 | Level 40 | Level 45 |

Flurry


Flurry is as gullible as they come. Be careful making offhanded jokes in her presence, or you could end up with a luxury yacht. It's a long story.

 Preferred theme:
 Primary reward:
 Wood
Card profiles
[
edit
]
Happy Home Designer amiibo Card

[

edit

]
Animal Crossing amiibo card

Card back

#067 Flurry -

Series 1

| | |
| --- | --- |
| Type: | Hamster |
| Star sign: | Aquarius |
| Birthday: | January 30 |
| Dice value: | 6 |
| Hand sign: | Rock |
Gallery
[
edit
]
Names in other languages
[
edit
]
ゆきみ


Yukimi

"snow viewing", tying into her theme of snow

---

뽀야미


Ppoyami

From "뽀얗다", means milky white/snow-white

---

雪美


xuě měi

---

Фларри


Flarri

From English name

---

Flurry

Same as English name

---

Emilie

German version of "Emily"

---

Lluvia

Rain

---

Emma

-

---

Meringa

Meringue
ゆきみYukimi"snow viewing", tying into her theme of snow뽀야미PpoyamiFrom "뽀얗다", means milky white/snow-whiteUnknownUnknownBeautiful snow雪美Unknownxuě měiUnknownUnknownUnknownUnknownФларриFlarriFrom English nameFlurrySame as English nameEmilieGerman version of "Emily"LluviaRainUnknownUnknownEmma-UnknownUnknownMeringaMeringueUnknownUnknown