Sparro
Jump to navigation
Jump to search


Species
Personality
Gender
Bird
Jock
Male
Birthday
November 20th
Quote
"The proof of the pudding is in the eating."
Catchphrase
"like whoa"
Clothing
BB Tee[nb 1]
Earbuds Combo (Green)[nb 2]
Main appearances
Other appearances
Name in other languages


 ちゅんのすけ
 춘섭
 Piumardo
 Nestor

 周之翔
 Darius
 Jaime
 Sparro

 周之翔
 Darius
 Jaime
 Спарро

Phrase in other languages


 だチュン
 섭섭
 adiós
 birtz

 啁啁
 piaaaaf
 gorrión
 wreed

 啁啁
 piaaaaf
 chirpi
 так-так
Sparro is a bird villager in the Animal Crossing series, being a new character in Animal Crossing: New Leaf. He resembles a Eurasian tree sparrow, the common sparrow in the Eurasian continent including Japan.
Characteristics
[
edit
]
Appearance
[
edit
]
Sparro is a brown bird with a yellow beak. He has a dark eye spot around his eyes. The sides of his face are tan with a blush mark, which resembles the black ear spots the Eurasian tree sparrow has. He has a black bib. He also has a tan belly and yellow legs.
Personality
[
edit
]
Below is a brief description of the jock personality. For more information, click here.
Sparro has a jock personality, which means he will have a keen interest in sport and fitness, making him appear competitive and in some cases rude when talking to other villagers, usually criticizing their fitness. He will appear slow-witted and absent-minded when talking about deep, meaningful things. He will get along well with peppy villagers, but get confused by the choice of lifestyle followed by lazy villagers, who appear opposite to the jock personality. He may offend and upset snooty and smug villagers. He is not very talkative, and is known to say he wishes he could talk to someone else the second time a player ever talks to him. He usually asks for fossils.
Preferences
[
edit
]
In New Leaf

[

edit

]
Picture
The proof of the pudding is in the eating.
Biography
Siblings
Fourth of five
Skill
Playing poker
Goal
Musician
Fear
Skeleton Hood
Favorites
Clothing
Historical
Cute
Color
Gray
Coffee
Type
Blend
Milk
Lots
Sugar
Three spoonfuls
Ideal Gifts for Sparro – Gray Historical
https://dodo.ac/np/images/7/74/SparroPicACNH.pngFourth of fivePlaying pokerMusicianSkeleton HoodHistoricalCuteGrayBlendLotsThree spoonfuls
In New Horizons

[

edit

]
Species
Gender
Personality
Bird
Male
Jock (A)
Birthday
November 20
Catchphrase
like whoa
Default Clothing
Earbuds Combo (Green)
Favorite Styles
Active and Simple
Favorite Colors
Green and Gray
Hobby
Play
Ideal Clothing for Sparro – Green / Gray Active and Simple Clothing
In New Leaf

[

edit

]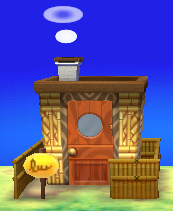 Style:
No style
Items:

 

Hearth

 

Tea Tansu

 

Wide-Screen TV

 

Sink

 

Screen

 

Stepladder

 

Trash Bin

 

Holly Bonsai

 

Tape Deck

 

Breaker

Wallpaper:
 

Garden Wall

Floor:
 

Planked Tatami

Music:
Steep Hill
In New Horizons

[

edit

]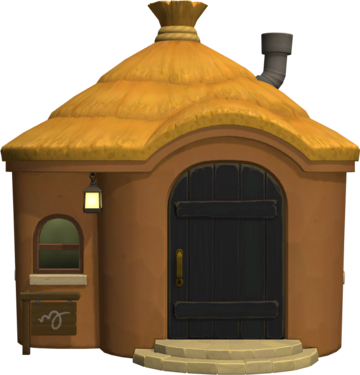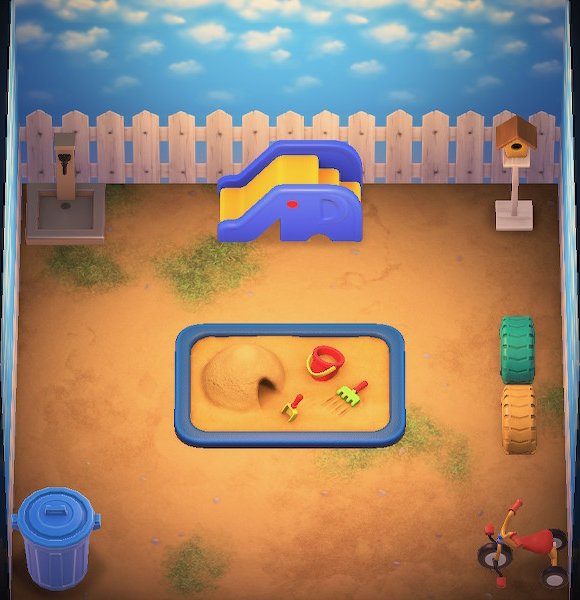 Card profiles
[
edit
]
Animal Crossing amiibo card

Card back

#291 Sparro -

Series 3

| | |
| --- | --- |
| Type: | Bird |
| Star sign: | Scorpio |
| Birthday: | November 20th |
| Dice value: | 3 |
| Hand sign: | Rock |
Gallery
[
edit
]
Names in other languages
[
edit
]
ちゅんのすけ


Chunnosuke

"チュン (Chun)" is the sound of birds chirping, and "__のすけ" is a common old boy's name ending.

---

춘섭


choonseop

---

周之翔


Zhōuzhīxiáng

---

Спарро


Sparro

From English name

---

Sparro

Same as English name

---

Nestor

Possibly derived from "nest".

---

Jaime

James

---

Darius

-

---

Piumardo

-
ちゅんのすけChunnosuke"チュン (Chun)" is the sound of birds chirping, and "__のすけ" is a common old boy's name ending.춘섭choonseopUnknownUnknown周之翔UnknownZhōuzhīxiángUnknownUnknownUnknownUnknownСпарроSparroFrom English nameSparroSame as English nameNestorPossibly derived from "nest".JaimeJamesUnknownUnknownDarius-UnknownUnknownPiumardo-UnknownUnknown