Walt
Jump to navigation
Jump to search


Species
Personality
Gender
Kangaroo
Cranky
Male
Birthday
April 24th
Quote
"Take the good with the bad."
Catchphrase
"pockets"
Clothing
Jinbei Top[nb 1]
Casual Kimono (Dark Blue)[nb 2]
Main appearances
Other appearances
Name in other languages


 カンロク
 관록
 Zompo
 Sinan

 袋钢
 Walt
 Brinco
 Walt

 袋鋼
 Walt
 Brinco
 Уолт

Phrase in other languages


 じゃのう
 어험
 boing
 boingboing

 别装了
 popoche
 boing
 zakkies

 別裝了
 popoche
 boing
 карманчик
Walt is a cranky kangaroo villager in the Animal Crossing series. He first appeared in Animal Crossing: New Leaf. His name may be a reference to the famous Australian song "Waltzing Matilda." His name may also be derived from Walt Disney who first drew the kangaroo mascot for the University of Missouri - Kansas City, Kasey the Kangaroo. His phrase may be based on the pouch or pocket female kangaroos possess (even though he is male).
In New Horizons, Walt has the fitness hobby and will wear Sporty Shades and lift heavy dumbbells while exercising.
Characteristics
[
edit
]
Appearance
[
edit
]

Walt is a kangaroo who is primarily light grey, with darker gray coloration on his muzzle, feet, stomach, and the underside of his tail. There are three white bands on each arm. The insides of his ears are yellow. His nose is black and his eyes are dark gray and crescent-shaped, making them appear closed. He also has eyebrows shaped like checkmarks, and a white x-shaped marking underneath his left eye, which is possibly a scratch.
Personality
[
edit
]
Below is a brief description of the cranky personality. For more information, click here.
As a cranky villager, Walt will appear mature but unkind. He will be rude to most villagers, including the player at first. Once the player builds a friendship with him, he will appear kinder to them. He will be annoyed by jock villagers for criticising his age and fitness, and peppy villagers, whose childish, upbeat nature runs in opposition to his more sophisticated and grumpy nature. In addition, the arrogance of smug villagers will also inhibit Walt's ability to get along with them. He can sometimes get along with big sister villagers, but the two tend to clash a lot as both are blunt and heavily opinionated. He will usually get along with normal villagers, who are kind to all personalities, but may upset them with something he says, usually an unpleasant comment concerning another villager. He will get along with most lazy villagers due to admiring their laid-back lifestyle, and snooty villagers due to both personalities being more mature and sophisticated.
Villager information
[
edit
]
In New Leaf

[

edit

]
Picture
Take the good with the bad.
Biography
Siblings
Eldest of 5
Skill
Rock paper scissors
Goal
Carpenter
Fear
Bug Mask
Favorites
Clothing
Iconic
Modern
Color
Gray
Coffee
Type
Blue Mountain
Milk
A little bit
Sugar
One spoonful
Ideal Gifts for Walt – Gray Iconic
| Name | Price | Available From |
| --- | --- | --- |
| Alpine Bed | 2,400 | Timmy & Tommy's |
| Alpine Chair | 2,000 | Timmy & Tommy's |
| Alpine Closet | 2,380 | Timmy & Tommy's |
| Alpine Dresser | 2,200 | Timmy & Tommy's |
| Alpine Kitchen Cart | 1,960 | Timmy & Tommy's |
| Alpine Lamp | 2,000 | Timmy & Tommy's |
| Alpine Low Table | 2,000 | Timmy & Tommy's |
| Alpine Panel | 1,800 | Timmy & Tommy's |
| Alpine Shelf | 2,100 | Timmy & Tommy's |
| Alpine Sofa | 2,360 | Timmy & Tommy's |
https://dodo.ac/np/images/d/d7/WaltPicACNH.pngEldest of 5Rock paper scissorsCarpenterBug MaskIconicModernGrayBlue MountainA little bitOne spoonful
In New Horizons

[

edit

]
Birthday
Personality
Catchphrase
April 24
Cranky (A)
pockets
Default Clothing
Casual Kimono (Dark Blue)
Favorite Style
Cool
Favorite Colors

 

Black

and

 

Gray

Hobby
Fitness
Carried Bag
Paper
Book
Exercise
Food
Lollipop
Drink
Soda can
Popsicle
Blue soda
Ideal Clothing for Walt – Black / Gray Cool Clothing
In New Leaf

[

edit

]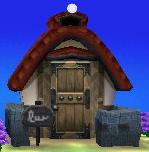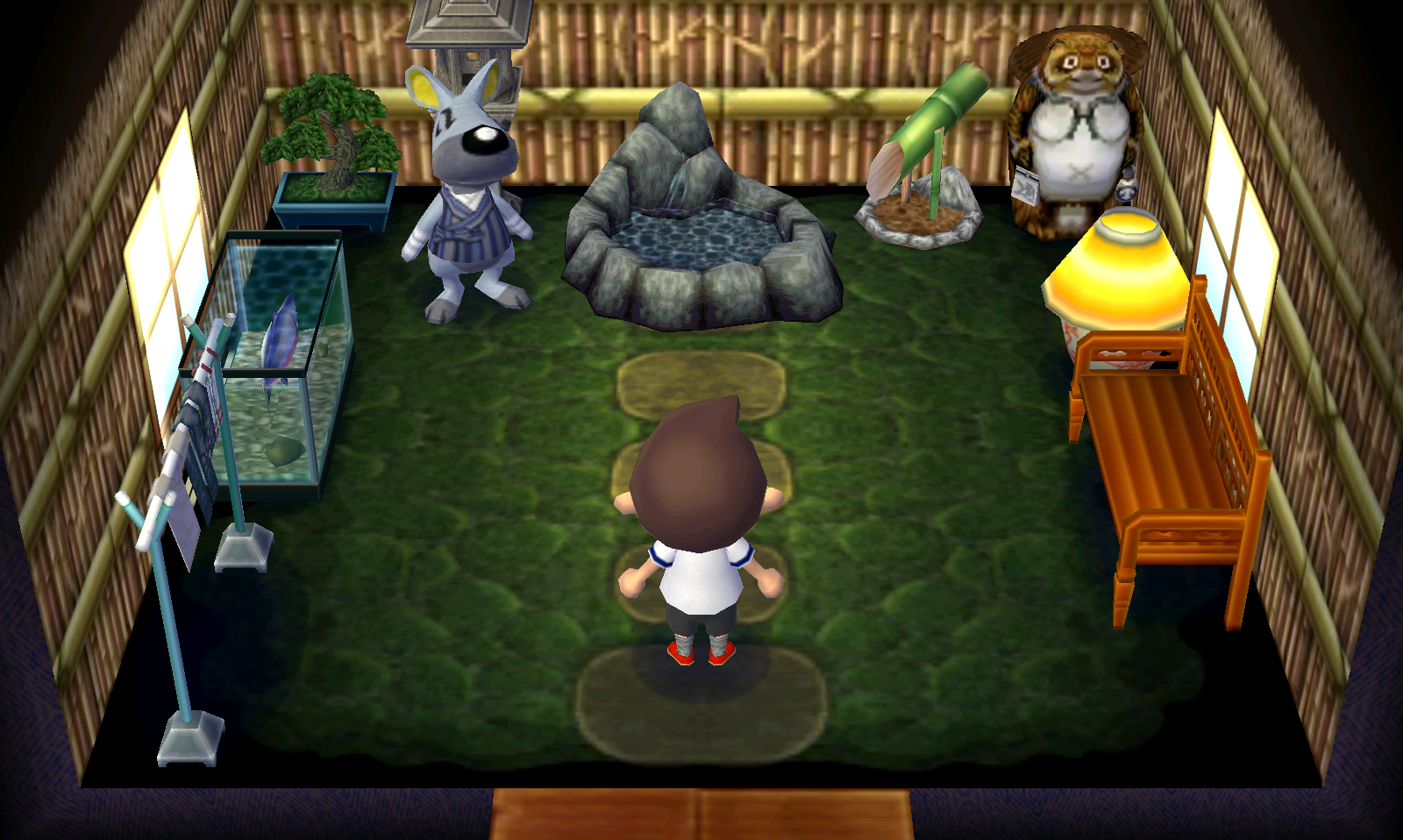 Items:

 

Outdoor Bath

 

Salmon

 

Clothesline Pole

 

Exotic Bench

 

Pine Bonsai

 

Tall Lantern

 

Deer Scare

 

Raccoon Figurine

 

Exotic Lamp

Wallpaper:
 

Garden Wall

Floor:
 

Mossy Carpet

Music:
Agent K.K. [nb 3]
In New Horizons

[

edit

]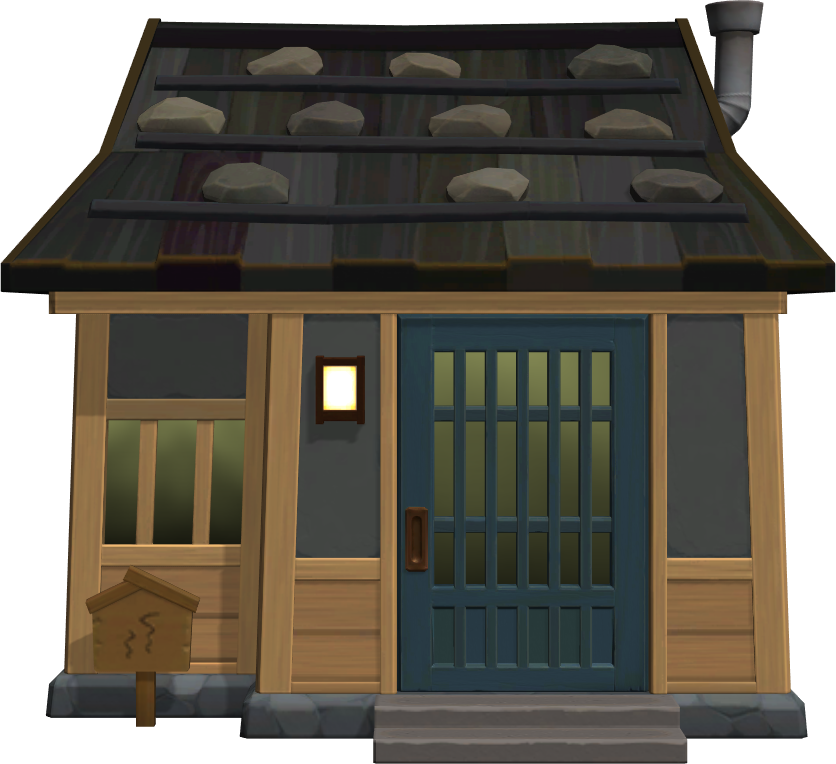 Card profiles
[
edit
]
amiibo card
[
edit
]
amiibo card

Card back

#354 Walt -

Series 4

| | |
| --- | --- |
| Star sign: | Taurus |
| Birthday: | April 24th |
| Dice value: | 5 |
| Hand sign: | Rock |
Gallery
[
edit
]
Names in other languages
[
edit
]
カンロク


Kanroku

-

---

관록


Gwanrok

---

袋钢




---

Walt

-

---

Sinan

-

---

Brinco

Jump

---

Walt

-

---

Zompo

-
カンロクKanroku-관록GwanrokUnknownUnknownPocket Steel袋钢UnknownUnknownUnknownUnknownUnknownUnknownWalt-Sinan-BrincoJumpUnknownUnknownWalt-UnknownUnknownZompo-UnknownUnknown
See also
[
edit
]