Monty
Jump to navigation
Jump to search


Species
Personality
Gender
Monkey
Cranky
Male
Birthday
December 7th
Quote
"No news is good news."
Catchphrase
"g'tang"
Clothing
Blue-Bar Tee[nb 1]
Guayabera Shirt (Green)[nb 2]
Main appearances
Other appearances
Name in other languages


 サルモンティ
 몽티
 Mimmo
 Daniel

 皮猴
 Lourant
 Burton
 Monty

 皮猴
 Lourant
 Burton
 Монти

Phrase in other languages


 バナーナ
 바나나
 g'tang
 abbo

 香蕉
 l'outang
 uuuuh-ah
 orang

 香蕉
 l'outang
 uuuuh-ah
 ух-эх
Monty is a cranky monkey villager from the Animal Crossing series, who first appeared in Animal Crossing: Wild World. He is currently the only cranky monkey in the games.
Characteristics
[
edit
]
Appearance
[
edit
]
Monty is white with a gray face, hands and feet. He has yellow eyes and pink cheeks.
Personality
[
edit
]
Below is a brief description of the cranky personality. For more information, click here.
As a cranky character, Monty is quite bitter and out-of-touch with social trends. He gets along fairly well with snooty and lazy characters, as well as other cranky animals. Although Monty may appear unfriendly in the start, if the player extends a friendly hand, they can expect similar treatment in return, possibly resulting in the player obtaining his portrait (Wild World and New Leaf only).
Preferences
[
edit
]
In Wild World

[

edit

]
Ideal Clothing for Monty – Refined
UnknownUnknownUnknownUnknownRefinedCuteUnknownUnknownUnknownUnknown
In City Folk

[

edit

]
Favorites
Clothing
Refined
Cute
Furniture Genre
Trendy/Playful
Furniture Series
Modern
Furniture Color
Blue
Ideal Furniture for Monty – Blue Trendy/Playful
https://dodo.ac/np/images/b/b9/MontyPicACNH.pngUnknownUnknownUnknownUnknownRefinedCuteBlueUnknownUnknownUnknown
In New Leaf

[

edit

]
Picture
No news is good news.
Biography
Skill
Yo-Yoing
Goal
Detective
Fear
Skeleton Hood
Favorites
Clothing
Iconic
Official
Color
Blue
Coffee
Type
Mocha
Milk
The regular amount
Sugar
Two spoonfuls
Ideal Gifts for Monty – Blue Iconic
https://dodo.ac/np/images/b/b9/MontyPicACNH.pngYo-YoingDetectiveSkeleton HoodIconicOfficialBlueMochaThe regular amountTwo spoonfuls
In New Horizons

[

edit

]
Ideal Gifts for Monty – Yellow / Gray Cool Items
Name
Image
Price
Available From

No results
https://dodo.ac/np/images/b/b9/MontyPicACNH.pngUnknownUnknownUnknownUnknownUnknownUnknownUnknownUnknownUnknownUnknown
Monty has a camping themed house, with the Meadow Vista wallpaper and Daisy Meadow carpet, he plays "Pondering" when he obtains a stereo.
In Animal Crossing: New Leaf, he retains the camping theme in his house. However, the initial flooring is now the Sandlot.
In New Horizons

[

edit

]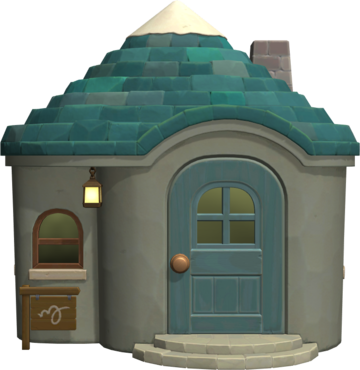 Card profiles
[
edit
]
Animal Crossing amiibo card

Card back

#277 Monty -

Series 3

| | |
| --- | --- |
| Type: | Monkey |
| Star sign: | Sagittarius |
| Birthday: | December 7th |
| Dice value: | 3 |
| Hand sign: | Rock |
Gallery
[
edit
]
Names in other languages
[
edit
]
サルモンティ


Sarumonti
Salmonti, also a pun on さる saru (monkey)

---

몽티


Mongti

-

---

Monty

-

---

Daniel

-

---

Burton

-

---

Lourant

Pun on the French name Laurent (Lawrence) and the word orangutan

---

Mimmo

Common Italian male name
サルモンティSarumontiSalmonti, also a pun on さる saru (monkey)몽티Mongti-UnknownUnknownUnknownUnknownUnknownUnknownUnknownUnknownMonty-Daniel-Burton-UnknownUnknownLourantPun on the French name Laurent (Lawrence) and the word orangutanUnknownUnknownMimmoCommon Italian male nameUnknownUnknown