Claude
Jump to navigation
Jump to search
This article is about the rabbit villager. For the villager whose Italian name is the same as this villager's Spanish name, see Otis.

Claude
 

 

ビネガー

 

비니거

 

阿醋

 

Claude

 

Claude

 

Pablo

 

Claude

 

Claude

 

Клод

Birthday
December 3rd
Phrase
hopalong

More languages

 ぶいぶい (buibui)
 아으셔
 酸酸
 sans rire
 hoppela
 hópala
 hüpfauf
 hopsala
 скок-поскок

Clothes
Dark Polka Shirt

*


Dark Polka Tee

*

Saying
Don't judge a rabbit by its ears.
Main Games
Other Games

Claude is a lazy rabbit villager from the Animal Crossing series, appearing in all games up to Doubutsu no Mori e+, and would remain absent until Animal Crossing: Happy Home Designer, in which Claude could be received through DLC alongside Louie, Maddie, Filly, and Felyne. His phrase, "hopalong", relates to the nature of rabbits to hop. His Japanese name is a reference to Vinegar, a cooking ingredient.
Characteristics
[
edit
]
Appearance
[
edit
]

Claude is a brown rabbit with lazy eyes that are white with black pupils. He has a tan muzzle and paw tips, and a dark brown swirl on his forehead where his eyebrows would usually be. His inner ears are light blue, and he has a black nose. His expression could make one mistake Claude for a smug villager, despite being a lazy villager.
Personality
[
edit
]
Below is a brief description of the lazy personality. For more information, click here. Claude is a lazy villager. He is laid back and will often talk about food and relaxing. Claude will get along well with normal villagers, who act motherly and friendly to everyone. He will not get along well with snooty and cranky villagers since they do not understand his laid-back lifestyle. He may offend or confuse jock villagers, who have a conflicting lifestyle of exercise and fitness and do not understand the reason behind the lazy lifestyle choice.
Preferences
[
edit
]
In New Leaf

[

edit

]
Picture
Don't judge a rabbit by its ears.
Biography
Siblings
Eldest of six
Skill
Calculating tips
Goal
Superhero
Fear
Ghost Mask
Favorites
Clothing
Modern
Historical
Color
Black
Coffee
Type
Blend
Milk
None
Sugar
None
Ideal Gifts for Claude – Black Modern
https://dodo.ac/np/images/a/ac/ClaudePicACNL.pngEldest of sixCalculating tipsSuperheroGhost MaskModernHistoricalBlackBlendNoneNone
In New Horizons

[

edit

]
Ideal Gifts for Claude – Black / Colorful Simple Items
Name
Image
Price
Available From

No results
https://dodo.ac/np/images/a/ac/ClaudePicACNL.pngUnknownUnknownUnknownUnknownUnknownUnknownUnknownUnknownUnknownUnknown
In Doubutsu no Mori and Doubutsu no Mori+, Claude's house has an Asian feel to it. He has two plants from the Bonsai set and four Yaoki figures. He also has a Tall Dingloid, a frog statue, and two shirts. His turntable plays either "K.K. Folk" or "K.K. Lullaby."
In Animal Crossing, Claude has a camping style room with a Desert Carpet, Lunar Horizon wallpaper, a bonfire, cooler, sleeping bag, and a red boom box that plays "K.K. Lullaby" or "K.K. Western." He has two Gyroids: a Tall Poltergoid and Tall Rustoid.
In Animal Crossing: New Leaf, his house/RV appears to have a bedroom theme. Pondering will play if he has a stereo in his house.
In New Horizons

[

edit

]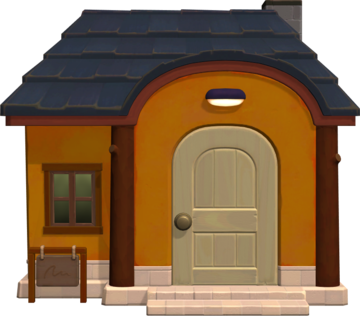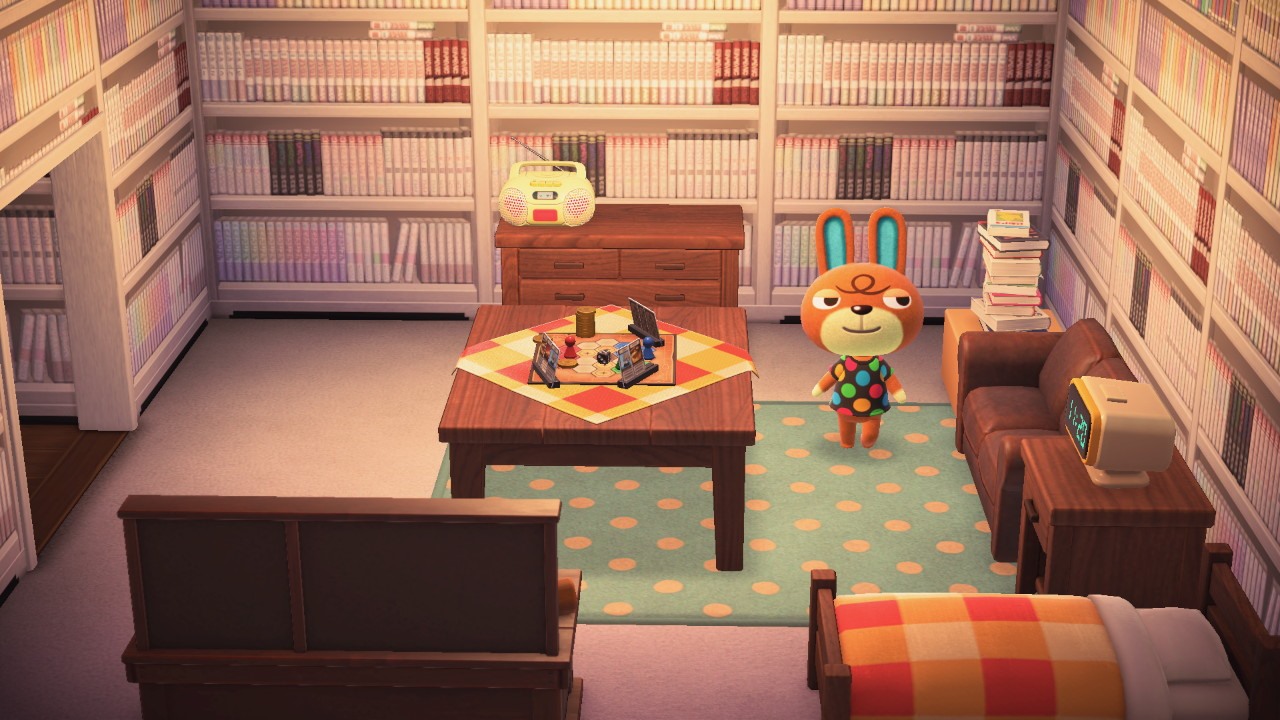 Other appearances
[
edit
]
In Happy Home Designer

[

edit

]
Happy Home Designer House Info

Claude

| | |
| --- | --- |
| Type: | Rabbit |
| Client's Vision: | A pro-Nintendo game shop |
| Required Items: | - |
| Favorite Song: | K.K. Disco |
| Favorite Saying: | Don't judge a rabbit by its ears. |
Card profiles
[
edit
]
Animal Crossing e-Reader card

[

edit

]
Animal Crossing-e card

Card back

#137 Claude -

Series 3

Gender:
Male
Species:
Rabbit
Sign:
Sagitaurus
Phrase:
hopalong
Password:
sXQnHGim8jgIr3
xyLc5vxJPimFDq
Profile:

 
Rabbits are supposed to be really fast, so Claude must be the exception to the rule. He claims that his big ears create so much wind resistance that he can't run fast, but that's just balooney.
Welcome amiibo card

[

edit

]
Animal Crossing: New Leaf - Welcome amiibo card

Card back

#27 Claude

Furniture


Stone Wall


Monochrome Floor


Board Game


Cup of Tea


Donut Box


Elegant Bench


Elegant Chair


Glass Teapot


Natural Lamp

Gallery
[
edit
]
Names in other languages
[
edit
]
ビネガー


Binegā
Vinegar

---

비니거


Binigeo

Vinegar

---

辉辉 (iQue Player)
阿醋 (New Horizons) (iQue)
Huī huī
Ā cù

-

---

Клод


Klod

From English name

---

Claude

Same as English name

---

Claude

-

---

Pablo

-

---

Claude

-

---

Claude

-
ビネガーBinegāVinegar비니거BinigeoVinegar辉辉 (iQue Player)
阿醋 (New Horizons)Huī huī
Ā cù-UnknownUnknownUnknownUnknownUnknownUnknownUnknownКлодKlodFrom English nameClaudeSame as English nameClaude-Pablo-UnknownUnknownClaude-UnknownUnknownClaude-UnknownUnknown