Nookipedia:New Horizons Editing Drive
Jump to navigation
Jump to search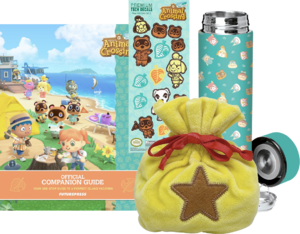 Welcome to Nookipedia's New Horizons Editing Drive! To celebrate the game's launch and show our appreciation of our awesome editors, we're giving away New Horizons-themed merch to some lucky contributors. See the details before for how to enter and earn entries.
Old and new editors alike are welcome to participate. If you don't have an account yet, you may create one here.
Eligibility
[
edit
]
Signed-in editors who add content to Nookipedia articles can earn entries to win a prize. Edits made to to Nookipedia between March 20 and March 31 are eligible.
Submit your edits here
(login required)
Edits will be scored by Nookipedia staff as follows (each point is one entry, up to a maximum of 10):
1 point - A small addition, such as adding a sentence, citation, or adding an image.
2 points - A more substantial addition, like writing an entire section of an article.
3 points - A major addition, such as creating a substantial article, putting a table of items together, etc.
At their discretion, judges can award more than 3 points for exceptional and large contributions.
Editors can earn a maximum of 10 entries (one per point) for the drawing. But don't stop submitting your contributions just because you reach 10 points - the editor with the most points at the end will also receive a prize!
How to Submit
[
edit
]
The submission page will automatically list all of your eligible edits within the contest period.
Select any edits that you'd like to submit for points from the list, then click the 'Submit Revisions' button.
Select any edits that you don't want to submit, then click the 'Hide Selected' button to remove them from your list.
If you make multiple small edits to correct mistakes made during a larger edit, submit them all but note that you may receive all of your points on the largest revision and a score of 0 on the smaller ones. This is normal and is done to prevent abuse of the system by splitting edits into multiple smaller entries. We always perform a holistic review of all your submissions to make sure everyone is getting appropriate credit for their work.
We recommend visiting this page often so you can submit and hide edits frequently to keep the size of your list down. Those edits will rack up before you know it!
Judges will periodically review your edits and assign them points as appropriate. You can view a list of all of your scores on this page.
A public leaderboard showing everyone's scores, as well as the most recent submissions, is available here.
Winners
[
edit
]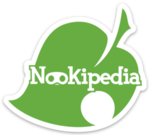 Winners will be selected in April and notified via talk page after everyone has had a chance to submit their contributions.
All editors who earn at least 10 points will receive a Nookipedia sticker (while supplies last).
Three lucky editors will receive a single prize of their choice from the list below.
The top point earner will also receive a single prize of their choice from the list below.
What to edit
[
edit
]
With New Horizons just coming out, there are plenty of articles that need updating to include information about New Horizons:
In particular, you can focus on creating and expanding articles on new features, such as:
Nookipedia:Maintenance also has lists of articles that need some work.
Information
[
edit
]
This contest is open globally, where legal. We should be able to easily and affordably send prizes to the United States, Canada, and Europe. If for some reason we are unable to get a prize to your location, we will work out an alternative prize (such as a gift card).
This giveaway is coordinated by our Directors, Jake and SuperHamster.
Editors need to be registered users in order to enter.
Nookipedia staff members who are not participating in the judging process are eligible to participate in this contest!
Winners will have to share their address in order for their prize to be shipped to them. Addresses will not be shared with anyone other than the item vendor/shipping services.
If you have questions, you may post them to the talk page.