User talk:Dragonfree97
From Nookipedia, the Animal Crossing wiki
Animal Crossing Game
[
edit
]
What is the page going to be called? I just redirected "Population Growing" and discovered that there is no Animal Crossing GCN page. Are we doing what we did on the Wikia, by having the page "Animal Crossing" as the main page for the game? - MerrytonRyan 13:03, 6 November 2010 (EDT)
It perhaps didn't transfer properly. I'll check it out. --

Dragonfree

13:07, 6 November 2010 (EDT)

I think this should be a poll on the forums. SuperAlpaca 17:52, 6 November 2010 (EDT)

Well, considering no such game exists with the title "Population:Growing" (look at the Animal Crossing title screen, there is no such phrase used). There is however, a game titled "Animal Crossing" that is mistakenly called "Population: Growing" which was the sales slogan used in America in the early-2000's to pitch the game as a "town" instead of a forest (it's official name in Japan at the time was Animal Forest). So, that's why there is no Population: Growing section, no such titled game exists.

I don't think this comment is necessary, considering that the discussion is almost 4 years old.

™

15:18, July 12, 2014 (EDT)

Obvious person who doesn't do homework- lazy Mario?
Grass Patterns
[
edit
]
Do you want me to get you better quality versions? SuperAlpaca 17:52, 6 November 2010 (EDT)
Please. -- Dragonfree 17:59, 6 November 2010 (EDT)
I added them to your page. SuperAlpaca 18:19, 6 November 2010 (EDT)
Please?
[
edit
]
Can you transfer Usersubpages (e.g. User:PersonMan/Epic Page) from the wikia to here? Take a look at my page and see why.

NintendoLover is AWESOME! You knew that! 19:02, 10 November 2010 (EST) And also all the other templates you didn't transfer.

NintendoLover is AWESOME! You knew that! 19:04, 10 November 2010 (EST)
NL, if you want some pages transferred, just add them to a Category called NL or something, make sure to use the source on templates and add
<noinclude>
[[Category:NL]]
</noinclude>

When you're done, tell me and I'll transfer them all over.
Change User Name
[
edit
]
I need to have my user name changed because it reveals part of an email account I have (I accidentally entered a user name saved by my browser into the "create account" form).I have absolutely no idea how to do this so I hoped you could help. If you can do it directly my prefered user name is isc9921 ( I use this on Bulbpedia). - unsigned comment from Isc9921 (talk • contribs)
Crossthrough on text on your userpage?
[
edit
]
Hey Dragonfree, mlnintendo97 here. I was wondering if you meant to have all the text on your userpage to be crossed through, because if not, I believe your userpage has been vandalized. -mlnintendo97 15:33, 20 December 2012 (EST)
It was a bug with a broken countdown thing. It's now fixed. -

dragonfree97

(talk) 14:38, 14 January 2013 (EST)
Ah, I see, I was just was wanting make sure of it. Thanks! -mlnintendo97 20:43, 15 January 2013 (EST)
Demotion
[
edit
]
Hey Dragon - due to inactivity, you have been demoted from the staff team. You've been a great part of the team and it's a shame to see you go. If you ever come back to editing, just let the staff know, and we can discuss re-promoting you :) Until then, cheers. ~SuperHamster Talk 15:31, 1 August 2013 (EDT)
Invitation to Summer of Edits 2021
[
edit
]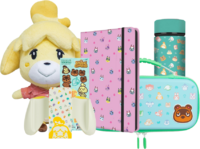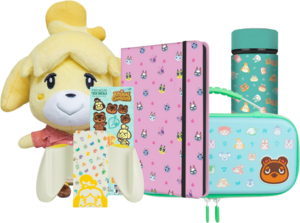 Hello Dragonfree97! I'd like to invite you to participate in Nookipedia's Summer of Edits 2021, an editing driving running from June 20 through August 31. All editors, new and old, are invited to contribute to the wiki and submit their edits for a chance to receive some great Animal Crossing and Nookipedia merch. It's easy to get started - and all participants will receive a Nookipedia sticker!
If you're interested, please review the event page to see the rules, list of rewards, how to submit your contributions, and a list of things to edit. If you have questions, you may add them to the event talk page, or join our Discord server. Thank you!