User talk:Gothpeach
From Nookipedia, the Animal Crossing wiki
Welcome!
[
edit
]
Welcome to Nookipedia, Gothpeach!

We're glad that you've chosen to create an account! You are now able to edit pages, join discussions, and expand the community-driven Animal Crossing encyclopedia.

If you haven't yet, you're also invited to join us at our Discord server, where you'll find other Animal Crossing fans and wiki editors.

Before you jump into editing, here are some helpful things to keep in mind:

Read our wiki's editing, general use, and privacy policies.
Create your user page! Your user page is your own personal space to put anything you want.
Make effective edits. Preview them before you save to make sure they're perfect the first time around.
Use talk pages to resolve editing disputes. Don't 'edit war', or constantly re-edit/undo the same thing on a page.
If you have a question about something, be proactive. Ask for help. The staff won't bite.
Sign all talk page posts with four tildes (~~~~). This will turn into your name and the time you wrote the comment.
For more handy links and tutorials, please see the help pages.

If you're looking for some place to start, why not check out the Community Fountain? Here you will find current events and things to do.

If you have any questions, feel free to ask a wiki staff member, or at the Community Fountain talk page. We're always happy to help!
Have a great time! -- Nookipedia Staff
Image attribution
[
edit
]
Hello Gothpeach. If you could please credit the source where you retrieved the fanart of Étoile that would be appreciated. Just Edit the file page and include Source:insert URL here. If you have trouble just provide the link here of the file on tumblr and I'll fix it for you.

(talk) 18:03, March 25, 2020 (EDT)
Invitation to Summer of Edits 2021
[
edit
]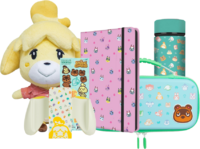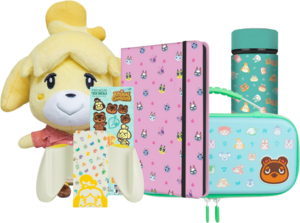 Hello Gothpeach! I'd like to invite you to participate in Nookipedia's Summer of Edits 2021, an editing driving running from June 20 through August 31. All editors, new and old, are invited to contribute to the wiki and submit their edits for a chance to receive some great Animal Crossing and Nookipedia merch. It's easy to get started - and all participants will receive a Nookipedia sticker!
If you're interested, please review the event page to see the rules, list of rewards, how to submit your contributions, and a list of things to edit. If you have questions, you may add them to the event talk page, or join our Discord server. Thank you!