Nookipedia:Community Fountain
From Nookipedia, the Animal Crossing wiki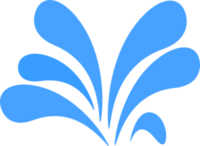 Welcome to Nookipedia's Community Fountain, your one-stop-shop for editing help and community discussion.
Current Events • Things to Do • Discussions • Projects • Staff Noticeboard • Need Help?
Current Events



Nookipedia News

1st June, 2021

New layout! - We've launched our brand new look! This updated layout emphasizes content, is fully responsive for all devices, and features collapsible sidebar sections.

9th May, 2021

NIWA News - We're excited to welcome our newest member of the Nintendo Independent Wiki Alliance, Ukikipedia!

30th April, 2021

Promotion - We're delighted to announce that PanchamBro is now our latest administrator! Congratulations!

28th April, 2021

NIWA News - Say hello to our newest member to the Nintendo Independent Wiki Alliance, Dragalia Lost Wiki!

26th April, 2021

New Horizons - Nintendo has released an announcement for a new update. This update includes the return of May Day, International Museum Day, Wedding Season, as well as new items for the events and Nook Shopping. This update will be available on April 28.

Visit the news archive for old stories.
Visit the Community Fountain talk page for general discussions regarding the entire wiki, policy, and any questions editors may have. For issues requiring a staff member, you may use the staff noticeboard instead. Questions may also be placed on the talk page of any active staff member.
Our Discord server is also used for discussions regarding the wiki, along with Animal Crossing and other general topics.
Questions regarding certain wiki articles may be posted on the talk pages of those respective articles.
Editing Guides

Policy

Our General Policy page highlights major points:

---

The following pages expand upon certain aspects of editing and conduct:

---