Nookipedia:Community Fountain
Jump to navigation
Jump to search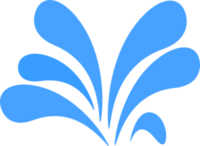 Welcome to Nookipedia's Community Fountain, your one-stop-shop for editing help and community discussion.
Current Events • Things to Do • Discussions • Projects • Staff Noticeboard • Need Help?
Current Events



Nookipedia News

14th April, 2021

24th March, 2021

22nd March, 2021

13th March, 2021

10th March, 2021

Visit the news archive for old stories.
Visit the Community Fountain talk page for general discussions regarding the entire wiki, policy, and any questions editors may have. For issues requiring a staff member, you may use the staff noticeboard instead. Questions may also be placed on the talk page of any active staff member.
Our Discord server is also used for discussions regarding the wiki, along with Animal Crossing and other general topics.
Questions regarding certain wiki articles may be posted on the talk pages of those respective articles.
Editing Guides

Policy

Our General Policy page highlights major points:

---

The following pages expand upon certain aspects of editing and conduct:

---