User talk:Trig Jegman
From Nookipedia, the Animal Crossing wiki
Disclaimers and Notices
[
edit
]
This page is intended for Nookipedia uses and purposes only. If you aren't here to tell me something directly wiki related, then do not leave anything below. I'm not interested in whatever it is that's not wiki related. This could include personal information of any type, questions about non-wiki topics, or my external pursuits. To indicate that I have read a section, I will add a line under the header.
When creating a section, please use three equal signs.
This page will next be archived at 50 sections.
The Actual Talk Page
[
edit
]
Welcome
[
edit
]
---
Welcome to Nookipedia, Trig Jegman!

We're glad that you've chosen to create an account! You are now able to edit pages, join discussions, and expand the community-driven Animal Crossing encyclopedia. Before you jump in, here are some things to keep in mind when editing pages:

Read our wiki's editing, general use, and privacy policies.
Create your user page! Your user page is your own personal space to put anything you want.
Make effective edits. Preview them before you save to make sure they're perfect the first time around.
Use talk pages to resolve editing disputes. Don't 'edit war', or constantly re-edit/undo the same thing on a page.
If you have a question about something, be proactive. Ask for help. The staff won't bite.
Sign all talk page posts with four tildes (~~~~). This will turn into your name and the time you wrote the comment.
For more handy links and tutorials, please see the help pages.

If you're looking for some place to start, why not check out the Community Fountain? Here you will find current events and things to do.

If you have any questions, feel free to ask a wiki staff member, or at the Community Fountain talk page. We're always happy to help!
Have a great time! -- Nookipedia Staff

™ 18:30, December 13, 2019 (EST)
Renaming images
[
edit
]
---
Hi there! I noticed that you renamed a few images - I just want to point out that there are some naming conventions that you can view at the Upload page or at the Project Images page. It might aid you if you were to rename other images! Thank you and have a good day. Paviinka

(Message me!) 10:46, May 8, 2020 (EDT)
Deleting file redirects
[
edit
]
---
If a long-standing file is moved, the resulting redirect should not be deleted just because no pages link to it. Page links aren't the only links to worry about - there are also external links, as well as links in page histories and edit summaries. Deleting file redirects provides no real benefit at best, and breaks links at worst, on top of eating up both staff and your own time. File redirects as a result of a move should only be deleted if the original file upload was recent, or the name is inappropriate. Let me know if you disagree on any of these points and we can discuss. ~SuperHamster Talk 00:22, September 26, 2020 (EDT)
I cannot say I necessarily agree. It's extremely unlikely people are linking to specific files externally, and even on the rare occurance that there is, a summary in the deletion tab to the new file can be provided for the low chance that it occurs. Page histories and edit summaries break over time. Thats simply how change and improvement occurs, and so to articially bolster what the old page versions were like with a different name wouldn't be as authentic--showing a name was previously not up to standard is the same as a sentence being altered for not being up to standard. I can better manage the delete tags for the staff's sake, but it has no impact on my own personal time :)
At the end of the day, I would prefer to minimize the unused amount of pages and condense things to only contain the most updated versions of whatever is being discussed. To have a lot more than necessary (to me at least) causes more confusion. It would be easier to spot a page in 1 blue link and 4 red ones than 5 blue links, at the least. Some places may tolerate red links entirely, but there too are alternatives to merely having red links in historical discussions. As the community fountain may demonstrate, there are several ways to preserve file links without keeping a redirect on that page *solely* for that page. It does not make sense to say lets move files A to B without removing the function of files A in the first place. Trig - 12:10, September 26, 2020 (EDT)

External links to file pages isn't uncommon, I see it on social media and forums. I'm not keen on giving users the unfriendly experience of having to figure out the deletion log.
I'm not sure I see how a broken file makes page history more "authentic", and that's not really my concern here. If an editor is looking through page history, it's more useful for them to see files as they were than to have to individually look up each moved file to see what used to be there. This is not a common occurrence as you say, but it's an example of a downside of deleting file redirects.
My main point is: I don't see the benefit of deleting a file redirect. If there was a benefit to deleting redirects that outweighed the cons I mentioned, then great, let's delete 'em. But as I see it there is absolutely no benefit. What confusion is caused by file redirects existing? For your example, in most cases I'd rather see 5 blue links that lead to the proper destinations. To clarify, I'm not saying that links to images should not be updated - they should be. ~

Super

Hamster

Talk 03:07, September 27, 2020 (EDT)

To me, it just does not make sense to have a link that is almost guaranteed to not be used and to not just directly link to things instead. If there was some cirumstance where an image absolutely needed to be seen in an old revision, there are several easy ways I can think of remedying that issue--but I can't see why that would be an issue. I just feel as though they are disorganized. Trig - 12:29, September 29, 2020 (EDT)

Just curious, what ways are those? As for organization, file redirects aren't meant to be organized and that's perfectly fine. It really doesn't matter how many file redirects there are or where there lead - they exist to take anyone using an old link to the new location and that's all that matters. ~

Super

Hamster

Talk 02:52, September 30, 2020 (EDT)
My Userpages and Personal Images
[
edit
]
---
Hey there, I don't doubt you're making great contributions to the wiki, but I ask you to not edit/move my userpages and personal images, regardless of file format restructures and otherwise. I'd rather take care of it myself, thanks. ~PoizonMushro0m

17:50, March 4, 2021 (EST)
Understood and noted. Trig - 17:52, March 4, 2021 (EST)
Invitation to Summer of Edits 2021
[
edit
]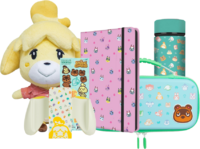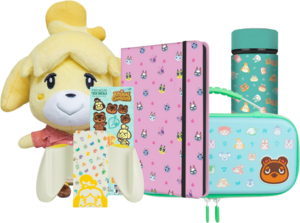 Hello Trig Jegman! I'd like to invite you to participate in Nookipedia's Summer of Edits 2021, an editing driving running from June 20 through August 31. All editors, new and old, are invited to contribute to the wiki and submit their edits for a chance to receive some great Animal Crossing and Nookipedia merch. It's easy to get started - and all participants will receive a Nookipedia sticker!
If you're interested, please review the event page to see the rules, list of rewards, how to submit your contributions, and a list of things to edit. If you have questions, you may add them to the event talk page, or join our Discord server. Thank you!