User:Dorsal Axe/Sandbox/Lychee
Jump to navigation
Jump to search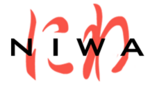 Free Update
Current
Ver. 1.8.0 (February 25, 2021)
---


Sanrio Crossover
Upcoming
Ver. 1.9.0 (March 18, 2021)

18th April, 2021

14th April, 2021

24th March, 2021

22nd March, 2021

13th March, 2021
Visit the news archive for old stories.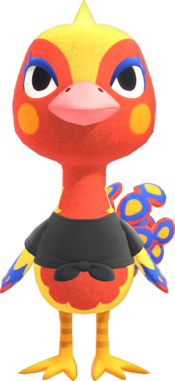 Today is Phoebe's birthday!
More on Phoebe...
Want more? See the list of all birthdays in New Horizons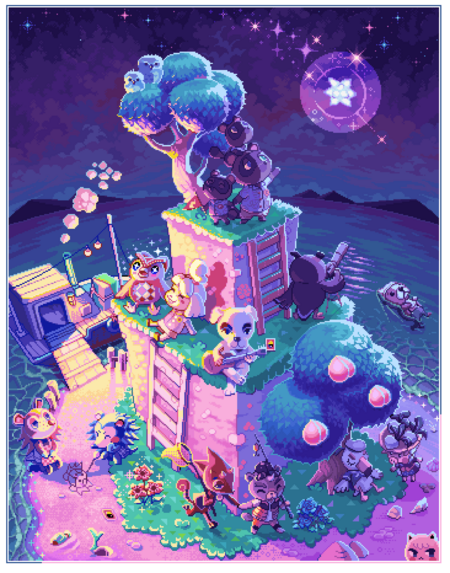 Every month, Nookipedia collaborates with the community to feature a new piece of fanart.
Check back in May for the next artwork!
Click here
for a list of previously featured fanart.

Did you know?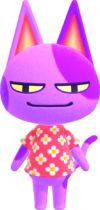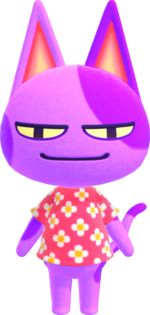 Bob (pictured) was the first villager created, according to the series creator Hisashi Nogami, and his January 1 birthday came as a result of that.
The Animal Crossing series was originally developed as an asynchronous multiplayer role-playing game (RPG) but the town life aspect was found to be more compelling.
Billy's house in Animal Crossing has five toilets in it.
In New Horizons, each variation of Mom's Plushie has its own name: Bedford, Puppers, Pippa, Gertie, Roary, and Dot.