Lulu
From Nookipedia, the Animal Crossing wiki
This article is about the hippo villager in every first-generation game. For the anteater islander only in Doubutsu no Mori e+, see Lulu (anteater).
Lulu is a peppy hippo villager in the Animal Crossing series. She appears in every first-generation Animal Crossing game.
Characteristics
[
edit
]

Appearance
[
edit
]
Lulu is a purple hippo with white-tipped hooves, as well as white circles around her black, closed eyes, which may be mistaken for sclera with eyelashes. Above Lulu's eyes are two thin eyebrows. She has lilac blush under her eyes, creating large circles. The inside of her ears are magenta, as well as inside her mouth.
Personality
[
edit
]
Below is a brief description of the peppy personality. For more information, click here.
As a peppy villager, Lulu will always appear to be in a good mood. She will get along with other villagers including the player. She will enjoy the usual hobbies and may ask the player for bugs or fish that she finds cute. She will easily get upset, but due to a short attention span, she will forget ever having the conversation. Like all peppy villagers, she dreams of becoming famous in the future. She will get on well with normal, lazy, and peppy villagers, but may annoy snooty and cranky villagers with her upbeat personality.
Villager information
[
edit
]
In Animal Crossing

[

edit

]
In Animal Crossing

[

edit

]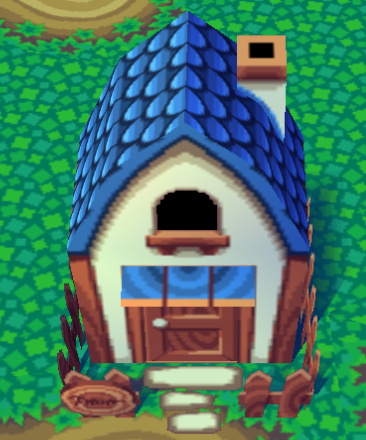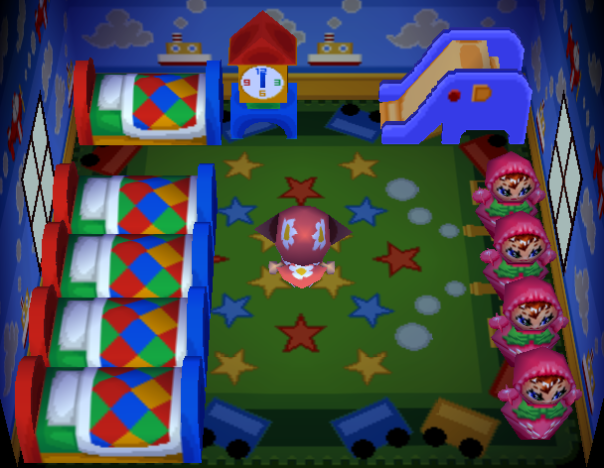 Card profiles
[
edit
]
Animal Crossing e-Reader card

[

edit

]
#173 Lulu -

Series 3

Gender:
Female
Sign:
Sagittarius
Clothes:
flowery shirt
Petphrase:
yaaaawl
Profile:
Not too long ago, Lulu awoke from a pleasant outdoor nap and let out a huge yawn. Unfortunately, a nearby mosquito flew directly in her mouth, so now she tries to sleep indoors whenever she can.
Password:
xW&rqVSQ8cNozs
o4qeuylvm#Y8Gw
Gallery
[
edit
]
Names in other languages
[
edit
]
エルニーニョ


Erunīnyo
El Niño, Spanish for "the child." It could be a reference to El Niño, the warm current that affects many tropical islands in the Pacific Ocean.

---

萍萍

 (iQue)
Píng píng
-

---

Lulu
Same as English name

---

Lulú
Similar to English name

---

Lulu

Same as English name

---

Lulù

Similar to English name
See also
[
edit
]