Canberra
Jump to navigation
Jump to search
This article is about the koala villager. For the villager whose English name is the same as this villager's German name, see Caroline.



Species
Personality
Gender
Koala
Sisterly (Uchi)
Female
Birthday
May 14th
Quote
"It's never too late to start over."
Catchphrase
"nuh uh"
Clothing
Striped Tank (Green)[nb 1]
Main appearances
Other appearances
Name in other languages


 キャンベラ
 캔버라
 Canberra
 Caroline

 简培菈
 Kolala
 Canberra
 Canberra

 簡培菈
 Kolala
 Canberra
 Канберра

Phrase in other languages


 え~
 어어
 eurekalì
 kolala

 咦
 zyva
 kolalá
 echnie

 咦~
 zyva
 koalalá
 ох-хо
Canberra is a sisterly, koala villager in the Animal Crossing series. She first appeared in Animal Crossing: New Leaf. Her name most likely references the capital of Australia, Canberra, as Australia is the homeland of koalas.
Characteristics
[
edit
]
Appearance
[
edit
]

Canberra has tanned skin, with brown hair and eyebrows, a light brown nose and large, dark red cheeks. She also has large, round, light blue eyes. The tips of her paws and the inside of her ears are white. She bears large similarities to another koala villager, Melba.
Personality
[
edit
]
Below is a brief description of the sisterly personality. For more information, click here.
Canberra acts as a big sister, meaning that while she may have some attitude, she also acts caring and forgiving toward the player. She also considers herself as a tomboy. She shows herself to be competitive, enjoying fighting and engaging in "turf wars". She will get along with normal villagers due to sharing a kind nature, lazy villagers for their relaxed views on life, peppy and jock villagers for their shared competitive nature, and their male counterparts, the smug villagers. She may not get along too well with snooty and cranky villagers due to their habit of spreading gossip. She, like all other sisterly villagers will wake up at 11:00 a.m. and fall asleep at 3:00 a.m.
Preferences
[
edit
]
In New Leaf

[

edit

]
Picture
It's never too late to start over.
Biography
Siblings
Second of six
Skill
Making faces
Goal
Tennis player
Fear
Werewolf Hood
Favorites
Clothing
Sporty
Iconic
Color
Orange
Coffee
Type
Kilimanjaro
Milk
Lots
Sugar
Three spoonfuls
Ideal Gifts for Canberra – Orange Sporty
https://dodo.ac/np/images/7/78/CanberraPicACNH.pngSecond of sixMaking facesTennis playerWerewolf HoodSportyIconicOrangeKilimanjaroLotsThree spoonfuls
In New Horizons

[

edit

]
Species
Gender
Personality
Koala
Female
Sisterly (A)
Birthday
May 14
Catchphrase
nuh uh
Default Clothing
Striped Tank (Green)
Favorite Styles
Active and Cool
Favorite Colors
Green and Aqua
Hobby
Play
Ideal Clothing for Canberra – Green / Aqua Active and Cool Clothing
In New Leaf

[

edit

]
Style:
Ranch
Items:

 

Pachira

 

Tall Cactus

 

Cassette Player

 

Kitchen Sink

 

Revolving Spice Rack

 

Pepper Mill

 

Minimalist Lamp

 

Cabana Bed

 

Wooden Stool

 

Ranch Dresser

 

Ranch Couch

 

Ranch Tea Table

Wallpaper:
 

Citrus Wall

Floor:
 

Neutral Flooring

Music:
K.K. House
In New Horizons

[

edit

]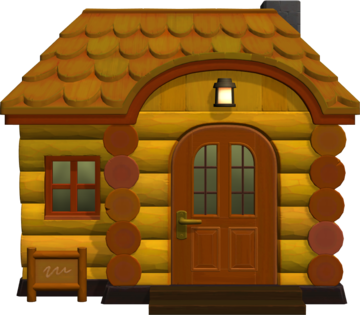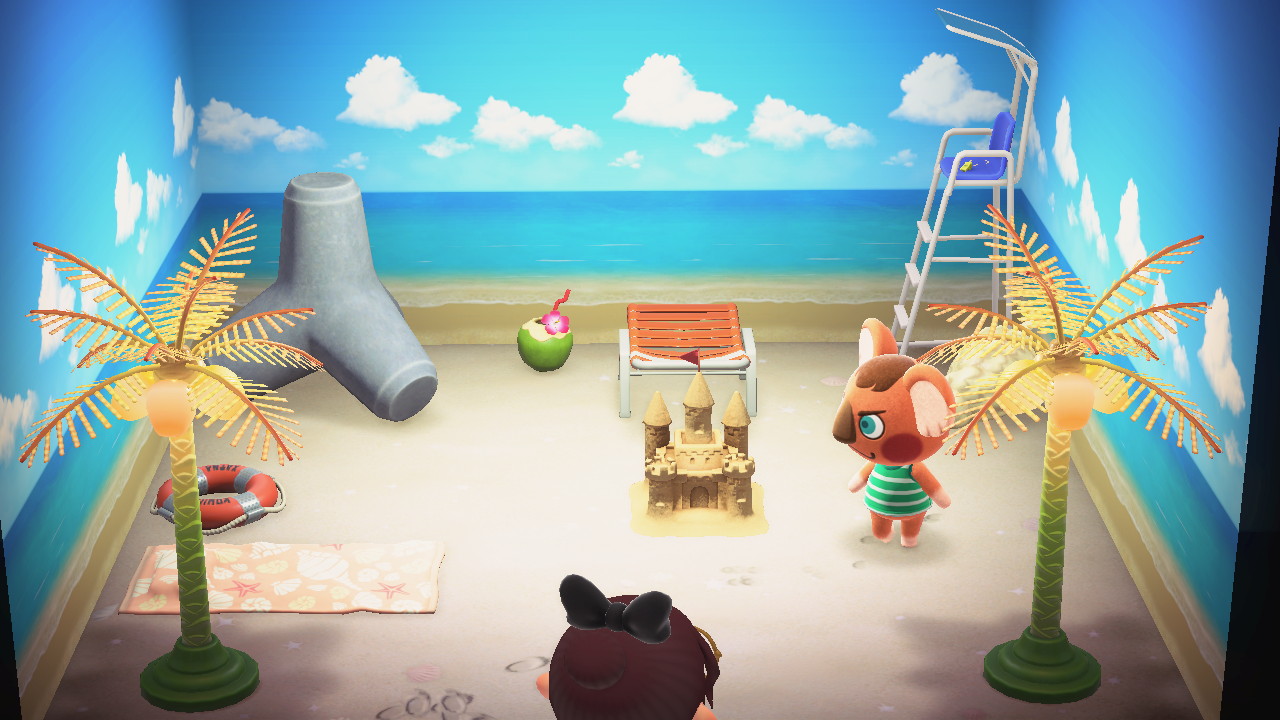 Other appearances
[
edit
]
In Happy Home Designer

[

edit

]
Happy Home Designer House Info

Canberra

Type:
Koala
Client's Vision:
An international restaurant
Required Items:
Samgyetang
Curry Plate
Tacos
Favorite Song:
K.K. Bazaar
Favorite Saying:
It's never too late to start over.
Card profiles
[
edit
]
Animal Crossing amiibo card

Card back

#232 Canberra -

Series 3

| | |
| --- | --- |
| Type: | Koala |
| Star sign: | Taurus |
| Birthday: | May 14th |
| Dice value: | 1 |
| Hand sign: | Rock |
Gallery
[
edit
]
Names in other languages
[
edit
]
キャンベラ


Kyanbera

From the capital of Australia, Canberra

---

캔버라


Kaenbeora

From Japanese name, meaning Canberra

---

简培菈


Jiǎnpéilā

---

Канберра


Kanberra

From English name

---

Canberra

Same as English name

---

Caroline

-

---

Canberra

Same as English name

---

Kolala

Derived from koala

---

Canberra

Same as English name
キャンベラKyanberaFrom the capital of Australia, Canberra캔버라KaenbeoraFrom Japanese name, meaning CanberraUnknownUnknown简培菈UnknownJiǎnpéilāUnknownUnknownUnknownUnknownКанберраKanberraFrom English nameCanberraSame as English nameCaroline-CanberraSame as English nameUnknownUnknownKolalaDerived from koalaUnknownUnknownCanberraSame as English nameUnknownUnknown
↑ Called Green-Stripe Tank prior to New Horizons